By

California.com
March 06, 2020
As communities across the world and in California mitigate health risks during the COVID-19 pandemic, we are shifting our content strategy and will not encourage any travel or social activities during this time. We will, however, continue to shine a light on and celebrate the many beautiful aspects of our State with the intention of being a source of inspiration and joy during this difficult period. We will also be providing tips and resources specifically related to the COVID-19 pandemic safety measures in the coming weeks. Thank you for reading, and stay safe!

California is known for its wide variety of architectural styles. From cozy Victorian buildings in the north, to mid-century modern gems in Palm Springs, to craftsman homes in the Bay Area, there are endless places to see and appreciate the state's architecture. Take yourself on a tour of the 10 coolest buildings in the state to understand why California architecture is so unique.
1. Transamerica Pyramid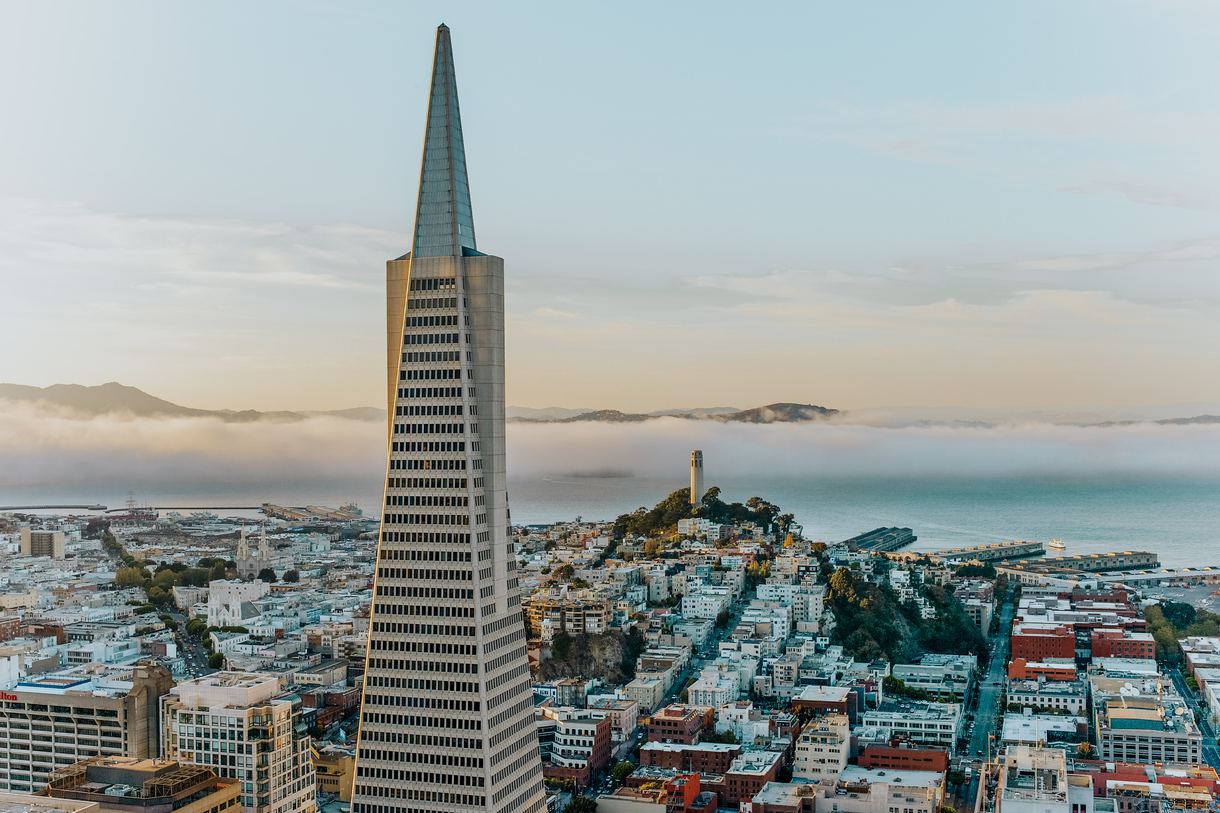 Location: Financial District, San Francisco
Architect: William Pereira
Built in 1972, the 48-story Brutalist-style triangular building held the title for the tallest building in San Francisco for several decades before the Salesforce Tower dethroned it in 2018.

Location: San Simeon
Architect: Julia Morgan
William Randolph Hearst's estate is famous for its lavish appearance, but the architect who created it is even more notable: Julia Morgan was California's first licensed female architect and was known for her diverse style.
3. The Getty Center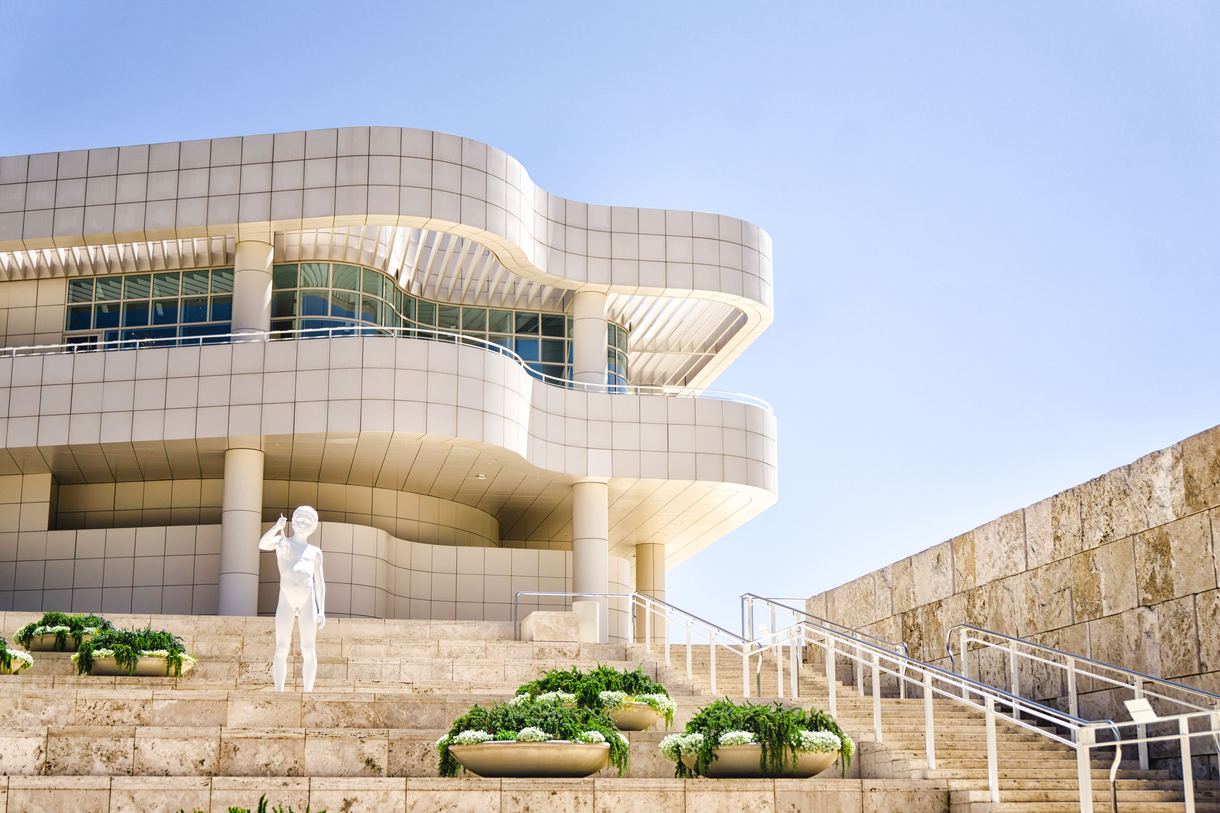 Location: Los Angeles
Architect: Richard Meier
The Getty Center is one of the best museums in Los Angeles and is also home to some of the most famous architecture in Los Angeles. Known for his abstract Californian architectural style, Richard Meier incorporated 1.2 million square feet of stone into the hilltop structure's unique designs.
4. Wayfarers Chapel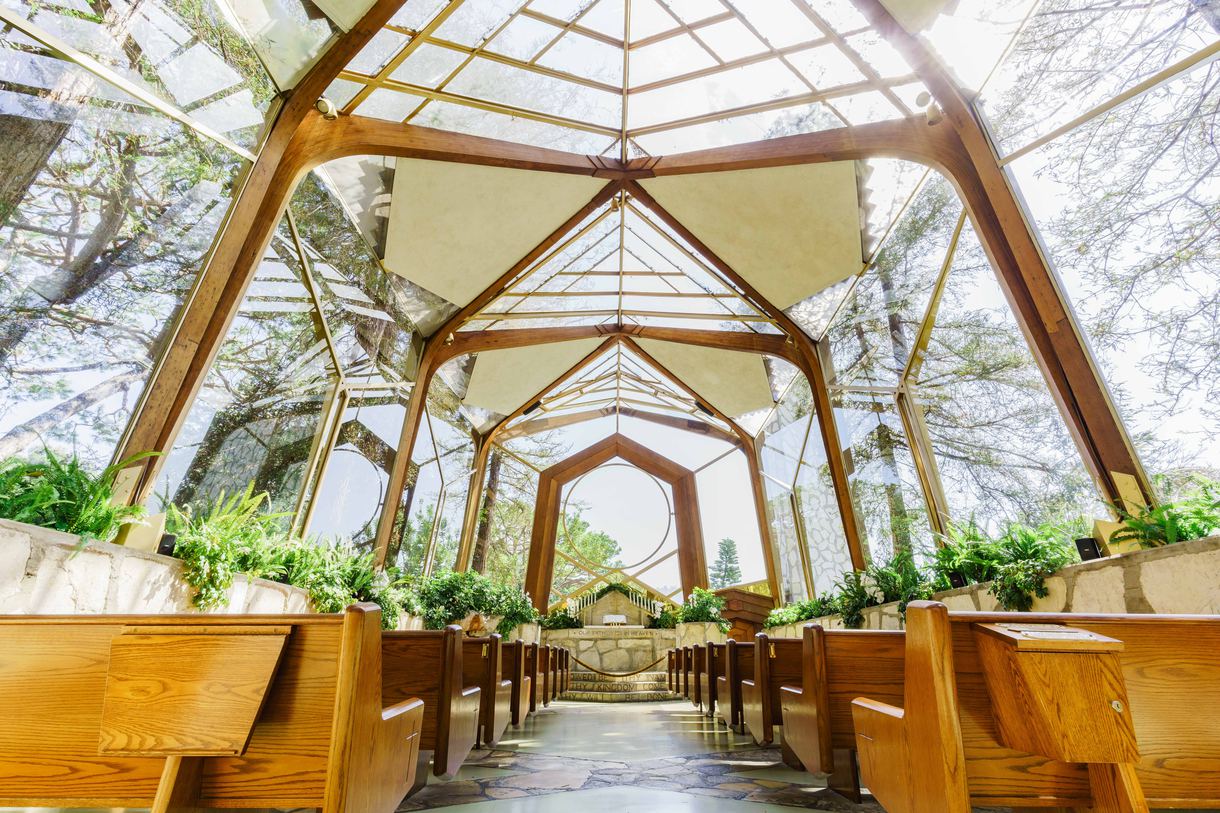 Location: Rancho Palos Verdes
Architect: Lloyd Wright
Built by Lloyd Wright, Frank Lloyd Wright's son, the wondrous Wayfarers Chapel is one of the most stunning examples of Southern California architecture. Inspired by the redwoods of Northern California, Lloyd Wright is known for designing buildings that reflect the surrounding natural landscape.
5. Walt Disney Concert Hall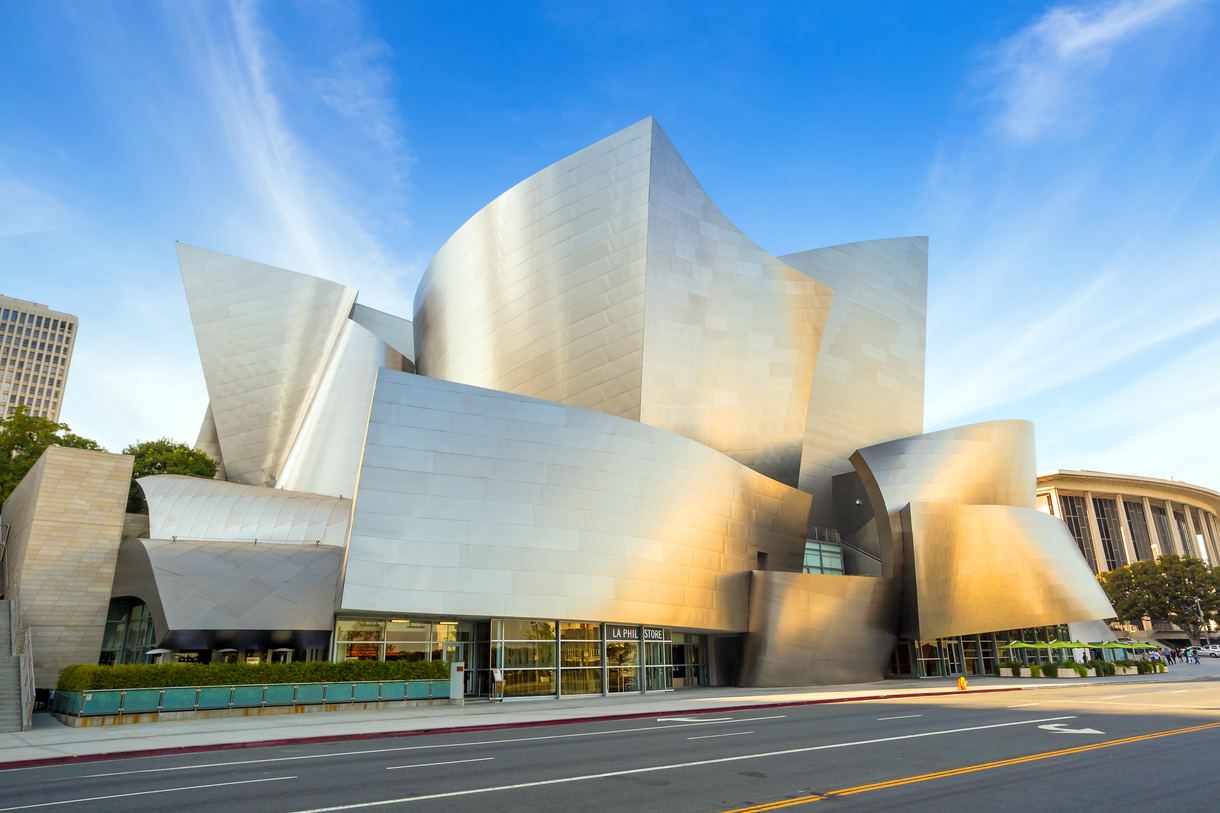 Location: Los Angeles
Architect: Frank Gehry
The Walt Disney Concert Hall is a classic expression of modern architecture in Los Angeles. Designed from the outside in, Frank Gehry's masterpiece is stunning from any angle. Most impressively, the design broke traditional boundaries by eliminating balconies and boxes—which supported social hierarchy norms—allowing all patrons to have a similar view of the conductor and musicians from every seat in the auditorium.
6. The Saguaro Palm Springs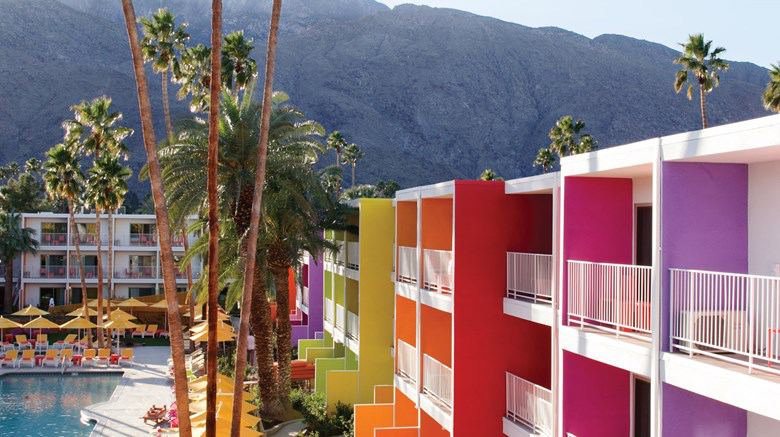 Location: Palm Springs
Architect: Stamberg Aferiat Architecture
The entire city of Palm Springs is renowned for its mid-century modern California architecture, but the Saguaro hotel is a vibrant example of how the region's architects find inspiration from the environment around them. While you're in town, make sure to stop by 1100 East Sierra Way to see #thatpinkdoor for yourself.
7. Griffith Observatory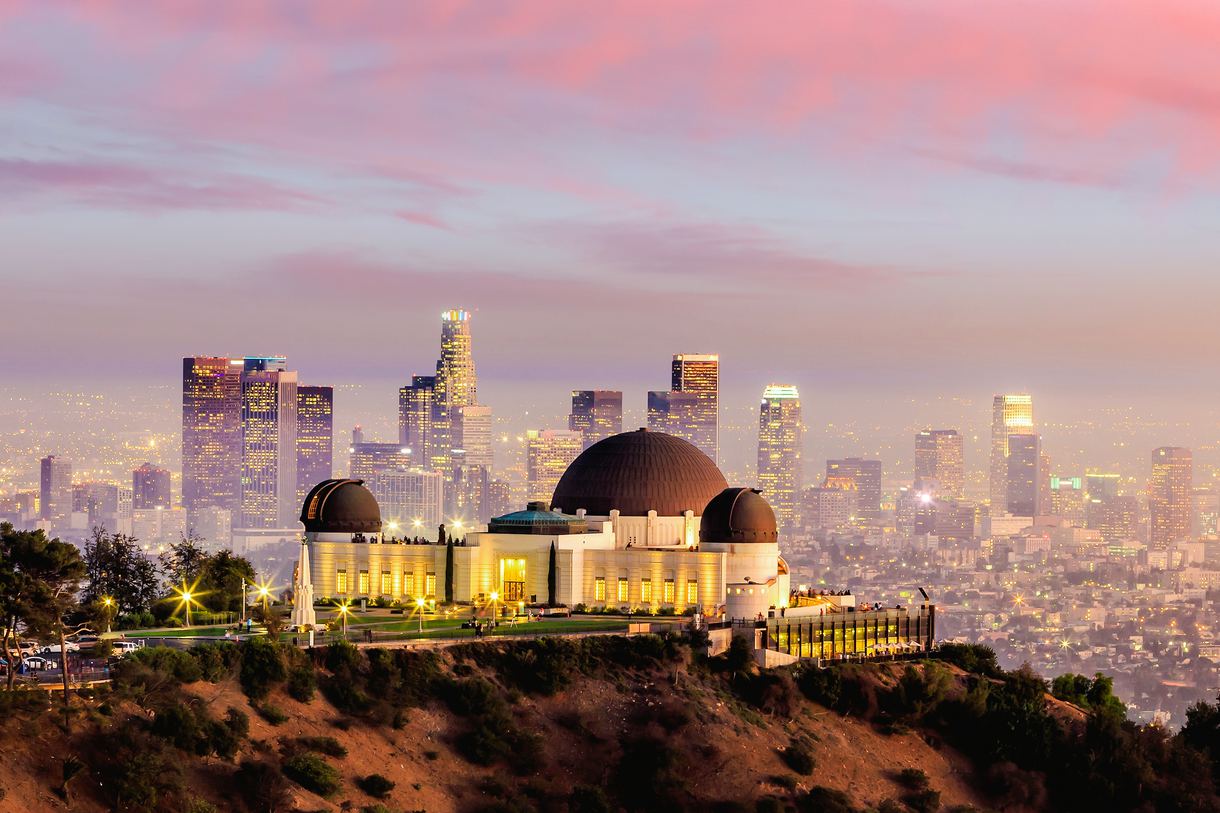 Location: Los Angeles
Architect: John C. Austin and Frederick M. Ashley
Perched on a hillside overlooking L.A., the Griffith Observatory has become an icon of Los Angeles architecture and has been enjoyed by millions of visitors. The massive structure embodies the Art Deco style and is forever captured in some of Hollywood's most popular films.
8. Chateau Marmont

Location: Los Angeles
Architect: Arnold A. Weitzman and William Douglas Lee
Famous for its celebrity sightings, Chateau Marmont showcases European-influenced California architecture. Stop by for a photo or stay the night to appreciate this encompassing vibe.
9. Eastern Columbia Building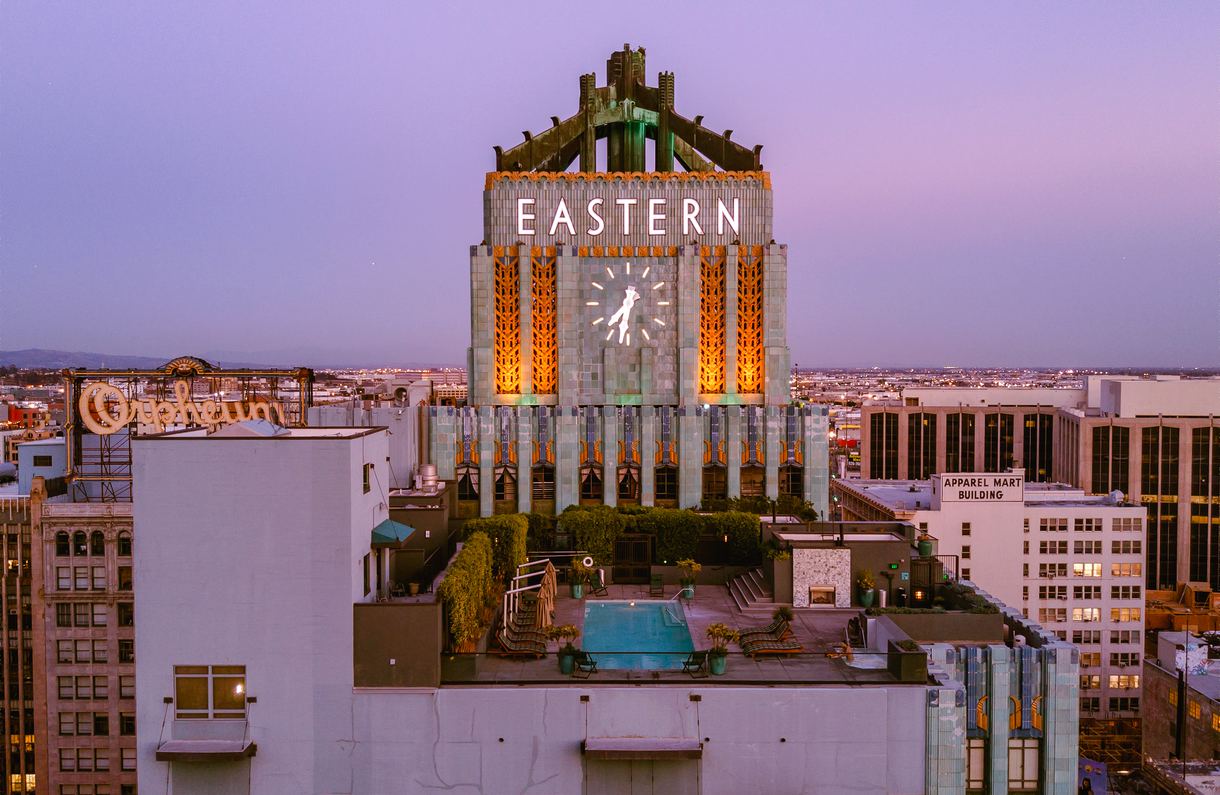 Location: Los Angeles
Architect: Claud Beelman
This Art Deco building was completed in 1930. Though it only took nine months to create, it became one of the largest structures in downtown Los Angeles until World War II ended. When it first opened, it served as the headquarters of the Eastern Outfitting Company and the Columbia Outfitting Company, but it now houses 140 luxury condos.
10. The Stahl House

Location: Los Angeles
Architect: Pierre Koenig
Also known as Case Study House #22, the Stahl House is often considered to be among the best architecture in Los Angeles. Stunning views of Los Angeles can be seen through the home's glass walls and from the elegantly modern outdoor pool.
Looking for more architectural gems in California? Check out:
The Winchester Mystery House for famed

San Jose architecture

San Francisco's Painted Ladies, Conservatory of Flowers, and Palace Hotel

Dozens of Southern California icons, including the Bradbury Building, Los Angeles Memorial Coliseum, Eames House, Gamble House, and intriguing

Bachelor Mansion