The Golden State reigns supreme in many things. Not only is it famous for its unrivaled coastal lifestyle and prime surfing spots, but also for its premier golf destinations—and with 900-plus golf courses, California provides something for every golfer.
Since the state boasts sunny weather nearly year-round, there are plenty of opportunities to get outside and experience some of the best golf courses in the nation. From Palm Springs, to Lake Tahoe, to San Francisco, there is no shortage of places to perfect a hole-in-one.
Follow in the steps of Tiger Woods and Phil Mickelson, take a swing on the greens of U.S. Open courses, and check out the history of the famed Olympic Club and Riviera Country Club—all without leaving the comfort and sunshine of the Golden State. Pick up your very own golf equipment or rent some for the day, grab a bite of California cuisine at the on-site grills, and lounge in an Adirondack chair to experience the luxurious nature of a golf getaway.
With so many options, it can be hard to narrow down your search and select just one or two golf courses to hit on any given trip, so we have taken the guesswork out of it. Check out our top 11 picks, and start planning your next visit.
Torrey Pines Golf Course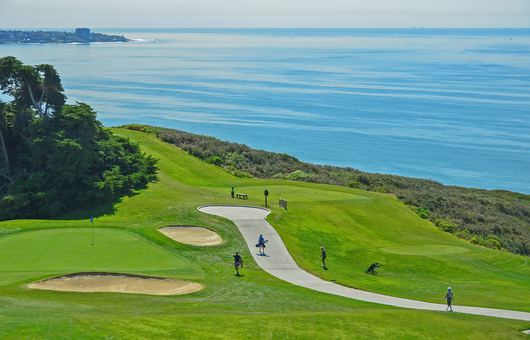 Location: La Jolla
Established in: 1988
Designed by: William F. Bell, course was later redesigned by Rees Jones in 2008 and revamped by Tom Weiskopf in 2016
Golf equipment rentals: Yes
Size: 14,956 yards
Holes: 36
This expansive property is owned by the city of San Diego and is home to two 18-hole championship golf courses. Torrey Pines South Course—the setting of the 2008 U.S. Open—sits atop the coastal bluffs of La Jolla, providing panoramic views of the sandy beaches and the swells of the Pacific Ocean. The 7,698-yard course is also slightly larger than the North Course, which spans 7,258 yards.
Though the two courses differ in size, each is a par 72 and offers carts and clubs. There is a driving range available to practice your swing prior to beginning the courses, too. Enjoy the poa annua grass throughout the South Course, or check out the blend of 007 and Tyee bentgrass along the North Course.
After a long day on the green, relax at The Lodge at Torrey Pines, get a spa treatment, and dine at one of the indulgent restaurants to experience the ultimate golf resort vacation.
Pebble Beach Golf Links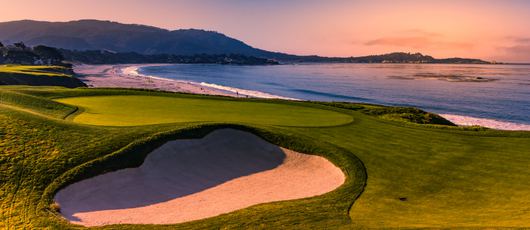 Location: Pebble Beach
Established in: 1919
Designed by: Douglas Grant and Jack Neville
Golf equipment rentals: Yes
Size: 7,040
Holes: 18
Located along the coastline of Monterey County, Pebble Beach Golf Links provides sweeping vistas and undeniable luxury. It is also the site of five U.S. Opens, including the legendary 100th tournament in which Tiger Woods won the trophy and tied the record for the lowest 72-hole score ever in the national championship. The course underwent a number of enhancements before the 2010 U.S. Open—which ended with Graeme McDowell, the first European winner since 1970, taking the title—in hopes of strengthening the appreciation of players, creating a more challenging experience, and exceeding guest expectations. Pebble Beach Golf Links has been successful at maintaining its reputation and continues to be an iconic destination for all avid golfers.
Stadium Course at PGA West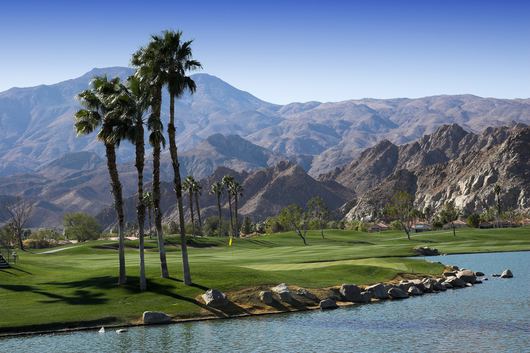 Location: La Quinta
Established in: 1987
Designed by: Alice and Pete Dye
Golf equipment rentals: Yes
Size: 7,300 yards
Holes: 18
As the best-known golf course in the Coachella Valley, the Stadium Course at PGA West was home to the Bob Hope Classic in 1987 and has remained a challenging wringer that delights golfers of all skill levels.
Located in the PGA West club, the Stadium Course is one of six courses in the 109-hole, 2,000-acre golf community. Lee Trevino's hole-in-one during the 1988 Skins Game, which is still considered to be one of the most famous shots in golf history, occurred on the greens of Stadium Course—as did David Duval's eagle at the 1999 Bob Hope Classic, where he went on to win with a record-breaking 59. Experience the history and grandeur of Stadium Course for yourself and golf where the greats have.
Ojai Country Club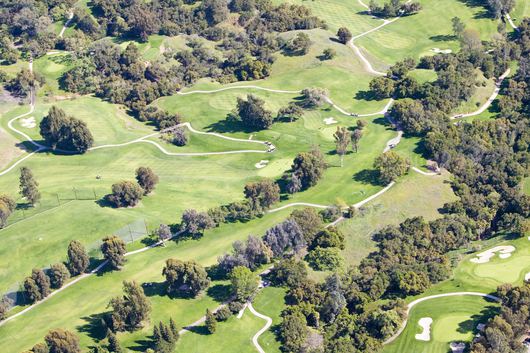 Location: Ojai
Established in: 1923
Designed by: Billy Bell and George C. Thomas, Jr.
Golf equipment rentals: Yes
Size: 6,292
Holes: 18
Designed by the incredible mind behind the famous Riviera, Bel-Air, and Los Angeles Country Clubs, Ojai Country Club was one of the first premier golf courses in SoCal. This spot is particularly notable for both focusing on the needs of the average golfer and creating a challenge for the more experienced golfer.
Hollywood stars and professional golfers alike have set foot on the course, including legends like Jimmy Demaret, Doug Sanders, Bing Crosby, Kevin Costner, Will Smith, Michael Douglas, and Bob Hope. The par-70 course features a variety of holes, from par 4s over 400 yards to par 3s over 200 yards, and offers private instruction to boost your skills.
Rams Hill Golf Club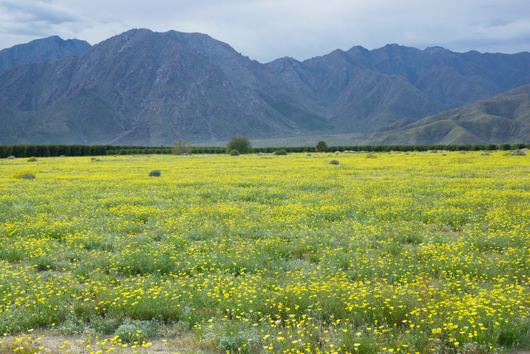 Location: Borrego Springs
Established in: 1983
Designed by: Tom Fazio
Golf equipment rentals: Yes
Size: 7,200 yards
Holes: 18
Though the Rams Hill Golf Club was originally designed as a 27-hole course by Ted Robinson, it was entirely redone by Tom Fazio in 2007 to create its current 18-hole layout. Boasting views of the Anza-Borrego Desert and the towering Santa Rosa Mountains, the course embraces its desert floor surroundings but also enjoys the sounds of trickling streams nearby, the majestic beauty of clear skies with brilliant stars, and the presence of local wildlife like red-tailed hawks and coyotes. Admire the breathtaking landscape while trying your hand at the numerous holes dotting this resilient terrain.
Pasatiempo Golf Club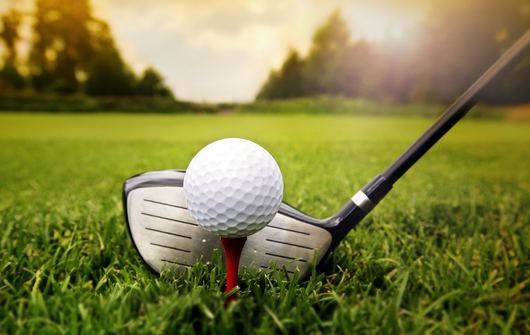 Location: Santa Cruz
Established in: 1929
Designed by: Alister Mackenzie
Golf equipment rentals: Yes
Size: 6,500 yards
Holes: 18
Situated along the elegant Central Coast, Pasatiempo Golf Club is semi-private but gives the public access to certain tee times. Complete with a driving range and a practice facility as well as individualized golf instruction, the course packs in all of the amenities you would expect from a high-end resort. Since the green fees, cart rentals, and club rentals are all charged separately, you are able to customize your experience to be as à la carte or inclusive as you would like. Enjoy your time along these 18 holes and indulge your senses in the great outdoors—just make sure to keep up with the 4 hours and 15 minutes pace of play.
Classic Club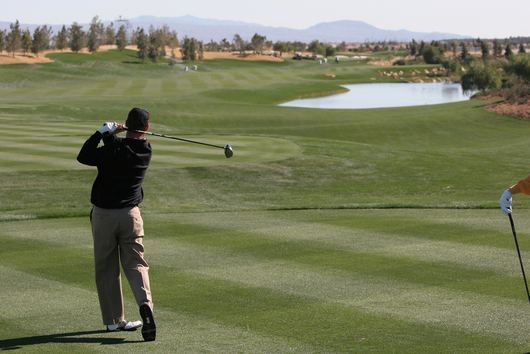 Location: Palm Desert
Established in: 2006
Designed by: Arnold Palmer
Golf equipment rentals: Yes
Size: 7,322 yards
Holes: 18
The Classic Club in Palm Desert is a nationally recognized championship course as well as a Certified Audubon Cooperative Sanctuary due to its high degree of environmental quality. The course hosted the Bob Hope Classic from 2006 to 2008 and is proud to redefine desert terrain with a rolling landscape, 14 bridges, 30 acres of water features, and a plethora of pine trees.
Coyote Moon Golf Course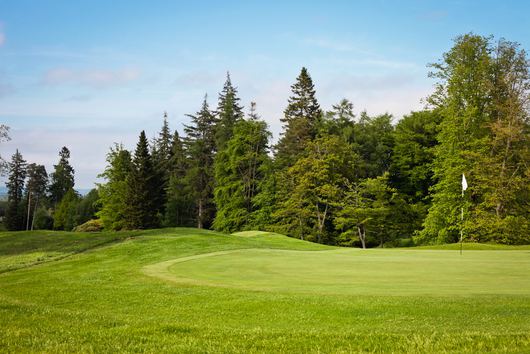 Location: Truckee
Established in: 2000
Designed by: Brad Bell
Golf equipment rentals: Yes
Size: 7,177 yards
Holes: 18
The Coyote Moon Golf Course resides in the impeccable Lake Tahoe area. The 250-acre course is surrounded by a beautiful landscape of giant pine trees, jagged granite protuberances, colorful wildflowers, and rushing creek. With an amazing location and clean mountain air, Coyote Moon Golf Course is a must-visit for golf enthusiasts of all calibers.
Yocha Dehe Golf Club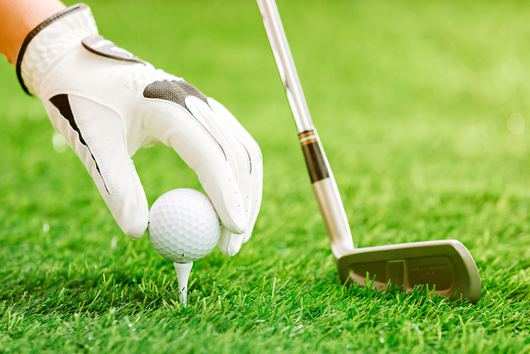 Location: Brooks
Established in: 2008
Designed by: Brad Bell
Golf equipment rentals: Yes
Size: 7,337 yards
Holes: 18
Located northwest of Sacramento, the Yocha Dehe Golf Club offers gorgeous scenery and 18 holes along pristinely manicured greens. Take advantage of the GPS–enabled golf carts (which are included in green fees), and admire the rolling hills and the spring water that give this course its name. Extend your trip by spending a night at the resort and enjoying a meal or two while overlooking the golf course.
TPC Harding Park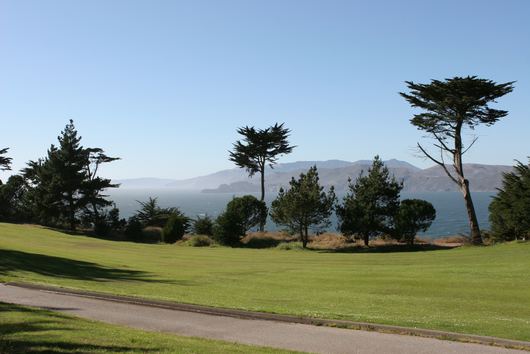 Location: San Francisco
Established in: 1925
Designed by: Willie Watson and Sam Whiting, renovated by Chris Gray in 2003
Golf equipment rentals: Yes
Size: 7,169 yards
Holes: 27
With an ideal location just six and a half miles southwest of downtown San Francisco, TPC Harding Park is set to host the 2020 PGA Championship. Take a swing at the 27 holes across the two courses before the professionals have a shot, and enjoy the views of the surrounding cypress trees and Lake Merced.
Indian Wells Golf Resort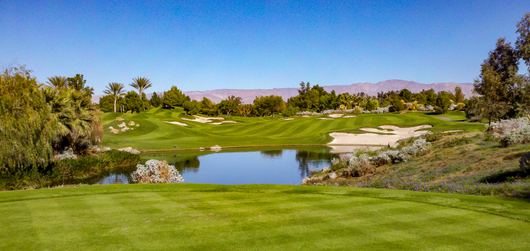 Location: Indian Wells
Established in: 1986
Designed by: Clive Clark and John Fought
Golf equipment rentals: Yes
Size: 7,050 yards
Holes: 36
Complete with a 53,000-square-foot clubhouse and two 18-hole golf courses, the luxurious Indian Wells Golf Resort is an ideal destination for weddings, quick getaways, and group events. The courses have hosted the PGA's Skins Game as well as the Golf Channel's Big Break, and they provide easy access to the Palm Springs International Airport.
Equipped with a private practice area, a putting and chipping green, practice bunkers, and PGA professional lessons, Indian Wells Golf Resort is the perfect place to learn the sport and to enhance your skills.