By

Melissa McGee
July 24, 2020
As California mitigates health risks during the COVID-19 pandemic, some travel restrictions may remain in certain communities. Call the local and regional tourism offices to learn more about the restrictions in your intended destination. Thank you for reading, and stay safe.
While it can be tempting to stay in the City of Angels, sometimes you need to break free for a fabulous weekend getaway (after all, absence makes the heart grow fonder). With so many places to vacay in SoCal, booking a flight isn't even necessary. Just pack your bags, pick the place, and hit the road. Your weekend getaway is only a short, scenic drive or ferry ride away. Whether you're in the mood for some desert sunshine or powdery snow, these quick getaways from Los Angeles have you covered.
The Best Weekend Trips From L.A.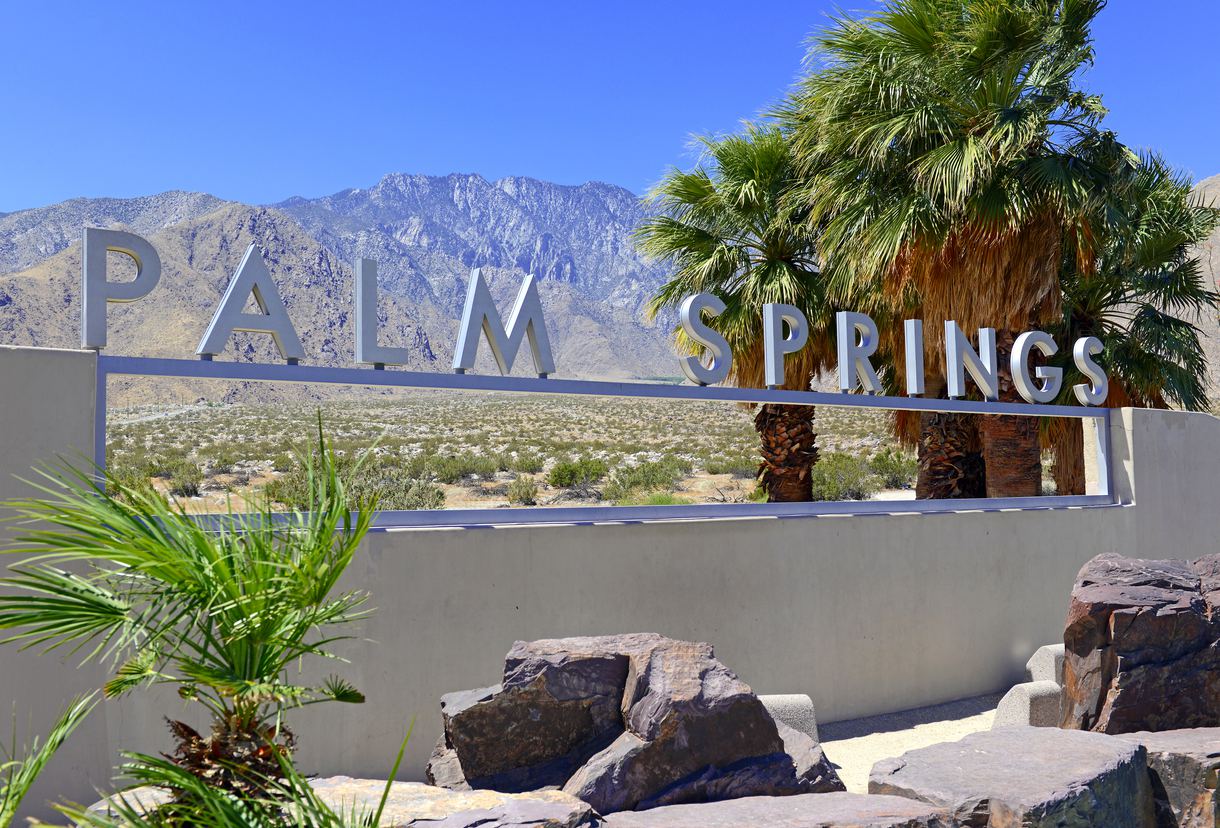 Roughly 100 miles away from L.A., Palm Springs is a popular desert destination for Angelenos seeking an escape. Year-round sunshine, gorgeous resorts, mineral hot springs spas, and acclaimed golf courses (such as Escena Golf Club and Bighorn Golf Club) make Palm Springs heaven on earth.
Shop 'til you drop at the El Paseo Shopping District or head to the Desert Hills Premium Outlets for great deals on designer goods. If you're interested in cultural attractions and enjoyable views, make sure to stop by the Palm Springs Art Museum and to take a trip up the Palm Springs Aerial Tramway. Join the Palm Springs Historical Society's walking tour, too, to learn about the town's history and study fine examples of mid-century modern buildings.
Palm Springs and the surrounding towns—Palm Desert, Indian Wells, La Quinta, and Rancho Mirage—are all located in the famous Coachella Valley (hello, Coachella Music Festival). In addition to music and sunshine, the Coachella Valley is home to fine-dining experiences (think Workshop Kitchen and Bar or 4 Saints) and sightseeing adventures. With so many potential adventures in Palm Springs, turn your getaway into a long road trip and book a weeklong vacation to experience it all.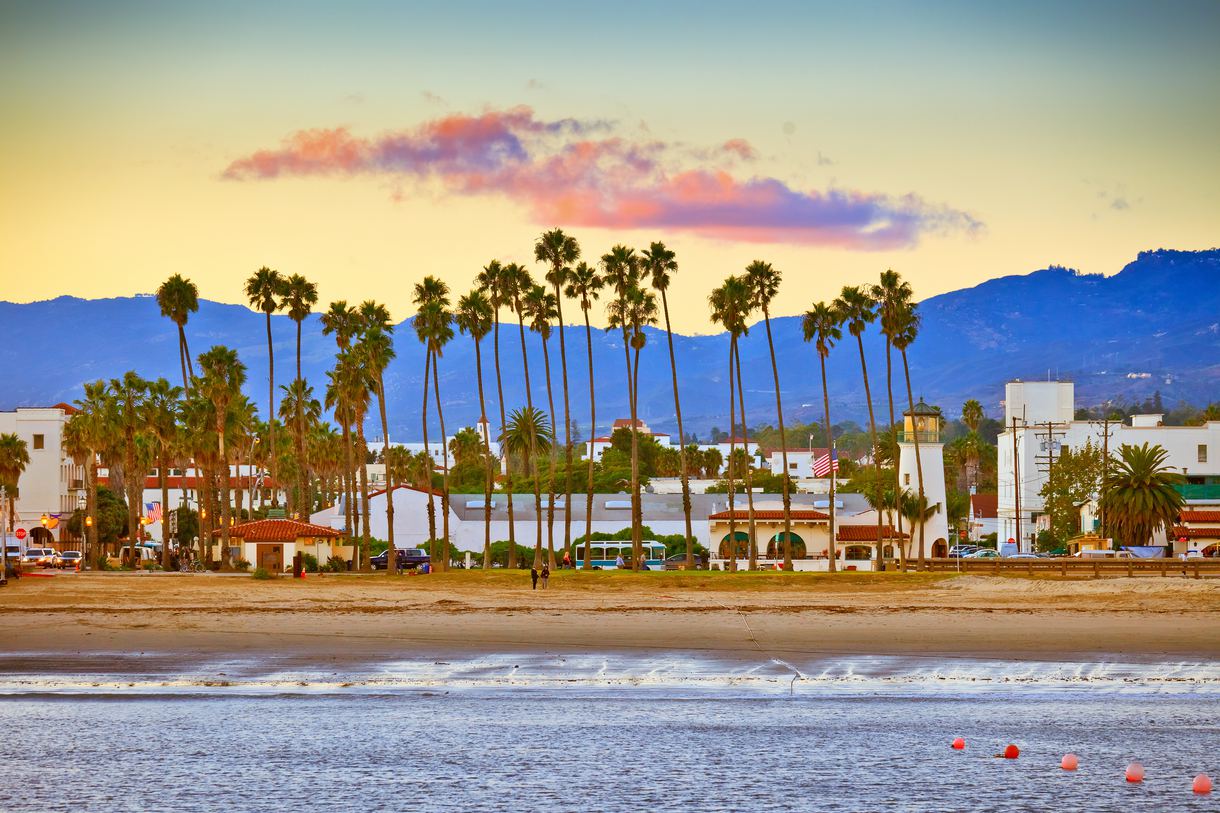 2. Santa Barbara
Located less than 100 miles north of Los Angeles, Santa Barbara is a stunning seaside escape—head here to get away from the hustle and bustle of the city. Santa Barbara's luxurious downtown is packed with boutiques, restaurants (we recommend The Lark or Santa Barbara Fishouse for delectable seafood), and beautiful beaches. Get in touch with your cultural side and stop by the Santa Barbara Museum of Art to enjoy contemporary art, photography, and Asian artworks. Stroll through the 78-acre Santa Barbara Botanic Garden and enjoy sweeping views of the Santa Ynez Mountains and the Santa Barbara Channel Islands.

The Funk Zone, the city's revamped former warehouse neighborhood, is a popular choice to experience the best restaurants, art galleries, and vintage shops in town. You can also relax on a kayaking journey, but if you're a rad surfer, you'll definitely want to catch some waves in this top surf destination. For the adrenaline junkies, embark on an aerial adventure and go paragliding or hangliding at Elings Park; the dazzling views of the Pacific Ocean will leave you in awe.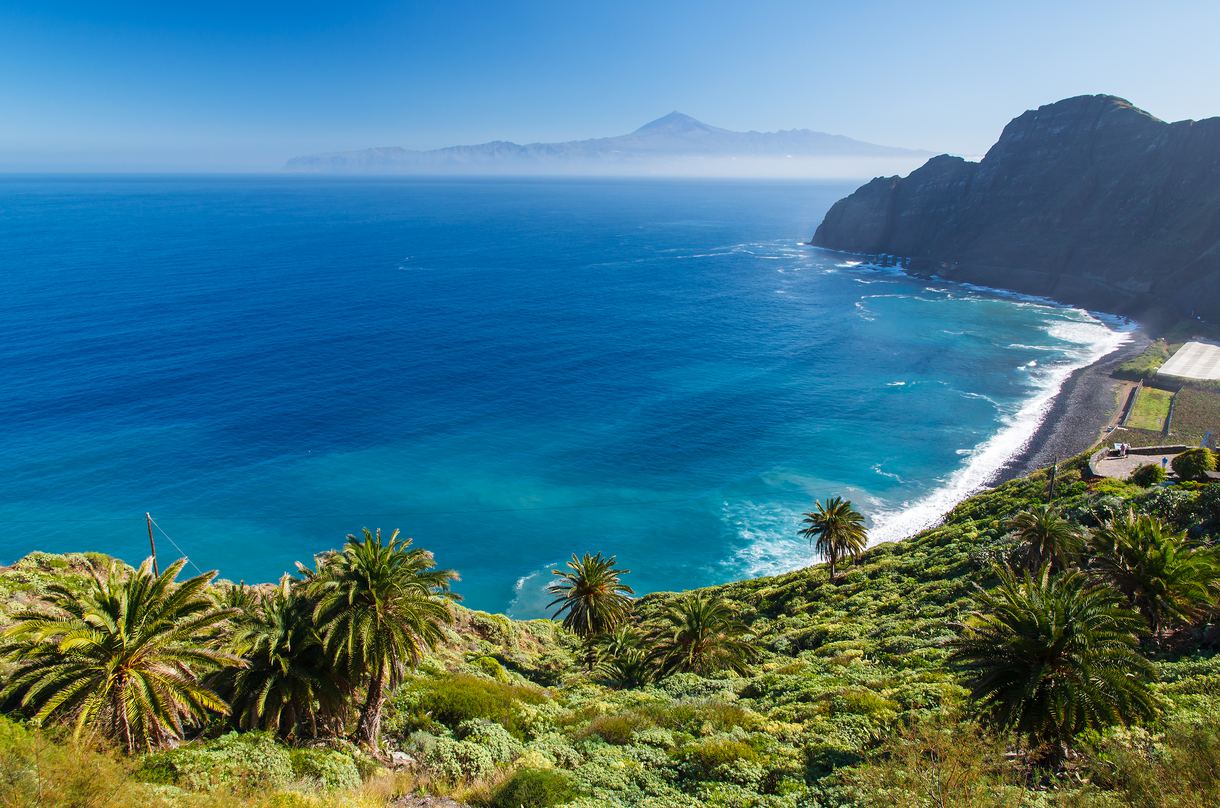 3. Catalina Island
Catalina Island is a poppin' place for spa experiences, maritime adventures, and sleeping under the stars. Hop on the 90-minute express ferry ride from the mainland to reach this coveted destination approximately 26 miles off the Los Angeles coast. From rock climbing and ziplining to glass-bottom boat tours and scuba diving, you won't have a moment to spare because the fun never stops. The best way to spend your Saturday? Rent a cabana and sunbathe away. Dine at the fast-casual Cafe Metropole for a healthy lunch, or head to the Zagat-rated Luau Larry's for a magnificent meal of scrumptious seafood inspired by the flavors of Mexican cuisine.
Bask in the sunshine while whale watching or kayaking. Or, enjoy an exhilarating adventure with Zip Line Eco Tour. You'll experience two hours of adrenaline-fueled fun as you zig-zag down a canyon at speeds approaching 35 miles per hour. The excursion features a series of five different zip lines, which offer sweeping views of the island.
To take a break from living life in the fast lane, head straight to the Descanso Beach Club. Kick back and relax at this serene destination, complete with private beach cabanas and an oceanside restaurant. Continue resting and rejuvenating at the Mt. Ada Hotel, a historic and revered Catalina hideaway.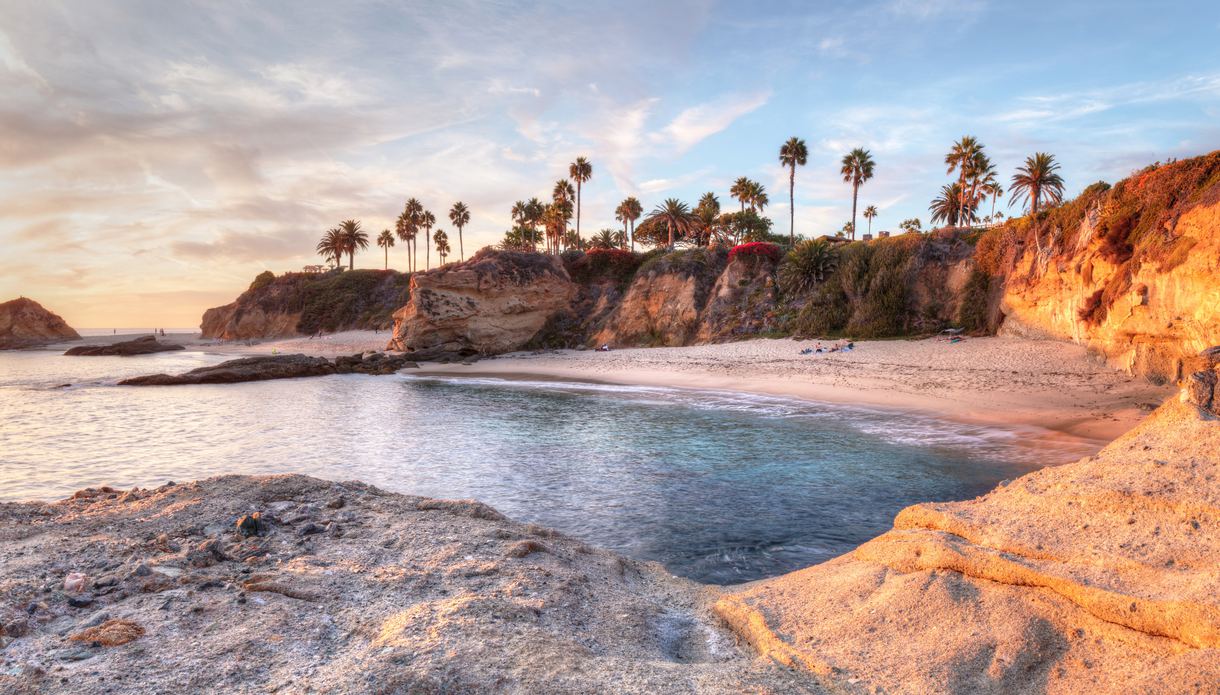 4. Laguna Beach
Approximately 90 minutes from L.A., this Orange County city is famous for its art scene (we suggest planning your trip in time for the annual Festival of Arts) and outdoor activities. Beyond the pristine, white sands, Laguna Beach is home to more than 20,000 protected acres of wilderness. With scenic vistas, seemingly endless coastal bluffs, tide pools, and over 100 miles of hiking trails, this swoon-worthy beach town makes you want to pack up your California-made summer gear and hit the road.
While you're in town, enjoy a marvelous meal at Driftwood Kitchen or at the European-inspired Dizz's As Is. Rest your head at one of SoCal's newest luxury hotels: the 87-acre Ranch at Laguna Beach, which is an award-winning National Geographic Unique Lodge of the World.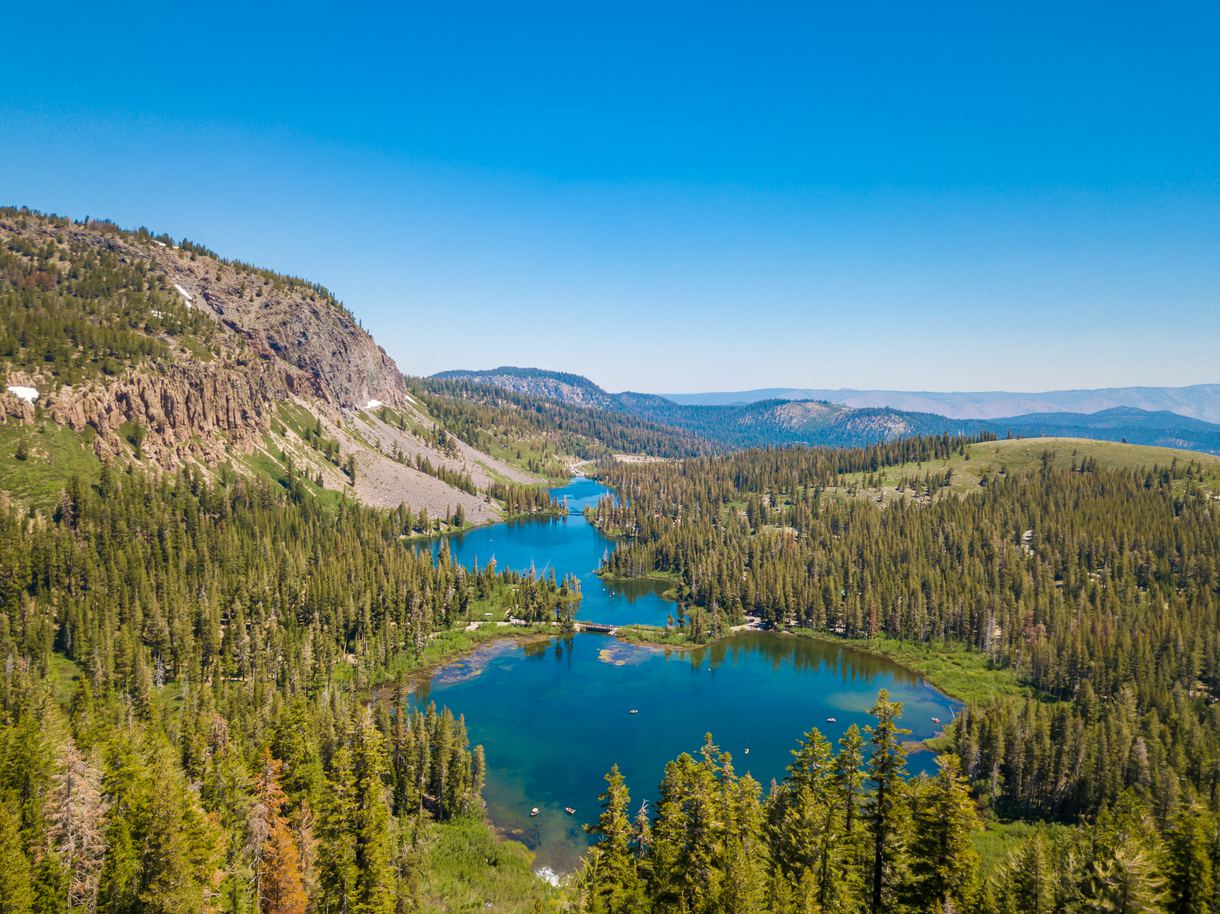 5. Mammoth Lakes
Mammoth Lakes showcases majestic beauty year-round and is recognized as one of California's finest ski destinations. Divide your time between biking, hiking, and fishing (or skiing and snowboarding, come winter). Whatever floats your boat, you can head to Mammoth Lakes to experience it all. You'll experience surreal storybook scenes regardless of how you spend your time.
With over 3,500 acres of skiable terrain and black diamond runs, Mammoth Lakes is a skier's paradise. But the region equally accommodates recreational activities for every season. To enjoy the summer sunshine at Mammoth, spend your days exploring the hiking and mountain biking trails. If you're feeling adventurous, pitch a tent under the stars and enjoy the excellent stargazing.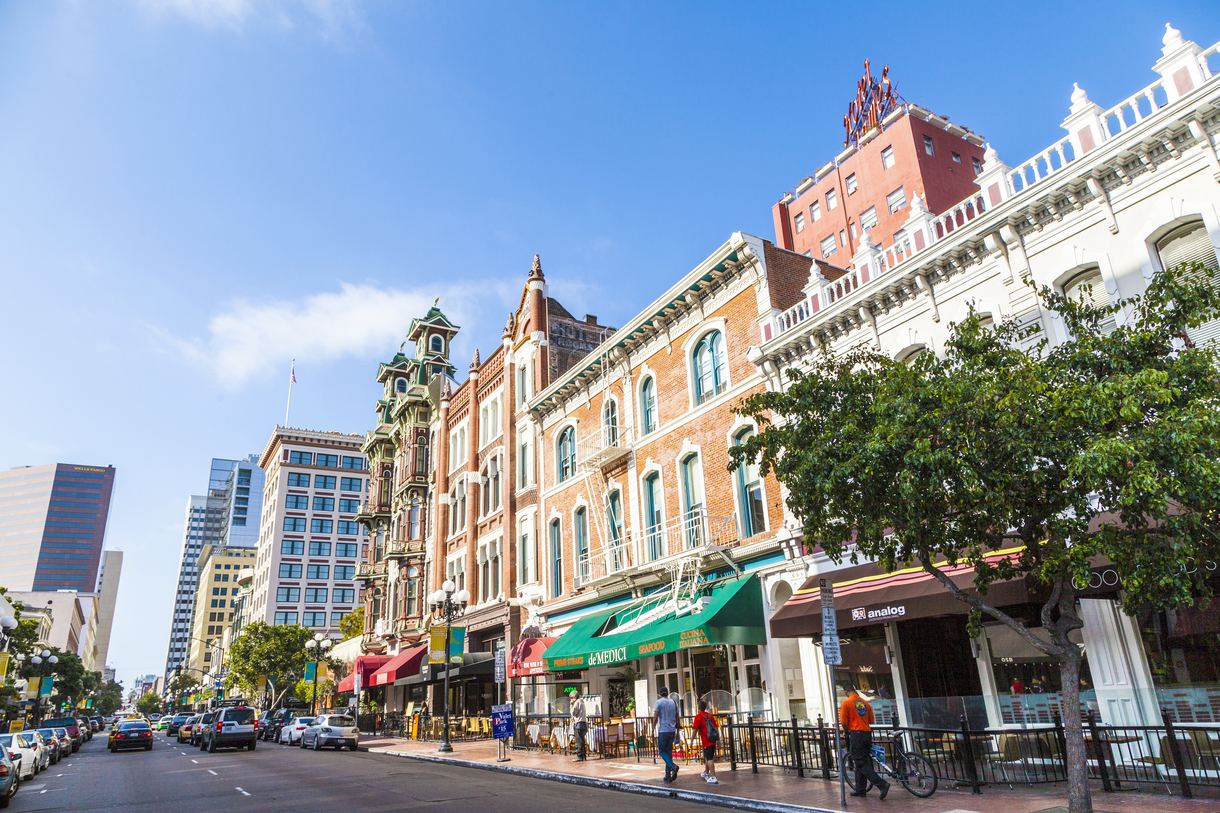 6. San Diego
A three-hour drive from Los Angeles, San Diego offers beautiful beaches, plenty of outdoor activities, and the exciting Gaslamp Quarter. When in downtown San Diego, head to Biga—one of the best Italian restaurants in the area—for a delicious dinner. The Quarter boasts an excellent music scene, too, so if you dig the blues, check the events schedule at the House of Blues San Diego.
To get in touch with your wild side, head to the world-renowned San Diego Zoo and Safari Park, which is home to over 3,700 animals. In addition to visiting one of the best zoos in California, spend some time in Balboa Park to enjoy nature's beauty. Where culture and nature meet, this spectacular expanse is home to lush gardens, landmarks, playgrounds, and Spanish Colonial Revival and mid-century modern architecture. With nearly 20 museums showcasing cars, photography, and dinosaur bones (and everything in between), there isn't anything you won't see in this park. In the evening, enjoy plays, ballets, orchestras, and much more in the alfresco Spreckels Organ Pavilion.
You can also enjoy the serene beach scene, coastal activities, and the three-mile Ocean Front Boardwalk. Treat yourself to a posh weekend stay at the exclusive Beach Village at the Del, or for a more casual getaway, check out the retro-chic Surfer Beach Hotel.