As communities across the world and in California mitigate health risks during the COVID-19 pandemic, we are shifting our content focus and not encouraging any travel or social activities during this time. We will, however, continue to shine a light on and celebrate the many beautiful aspects of our State with the intention of being a source of inspiration and joy during this difficult period. Thank you for reading, and stay safe.
The unique California desert landscape is often overlooked, thanks to the state's popular urban jungles and pristine coastline. However, spending time in the desert is the best way to relax and recharge. From botanical gardens and living museums to the stunning scenery and sites of the Mojave Desert and Joshua Tree National Park, there are so many noteworthy desert attractions, you'll think twice before rushing back to the modernity of California cities.

the top 5 California desert attractions
1. Moorten Botanical Garden

The Moorten Botanical Garden is a one-acre, privately owned arboretum. Established in the iconic Palm Springs in 1938, this living desert museum was built to showcase the beauty of cacti and other extraordinary varieties of desert plants. The garden is home to more than 3,000 plant varieties, plus sparkling crystals, radiant rocks, ancient fossils, and pioneer and gold mining relics. In the world's first cactarium, you can discover a varied exhibition of rare plants found nowhere else; coming in all shapes and sizes, the stunning specimens are bound to hold your interest and leave you in awe.
As you enter the garden, keep an eye out for Cactus Castle—the Moorten's tranquil Mediterranean-style home—where you can take a guided tour and gain more in-depth knowledge of plant species. If you'd like to take a piece of the desert home with you, stop by the nursery to purchase a plant for your drought-tolerant landscape.
2. The Living Desert Zoo And Gardens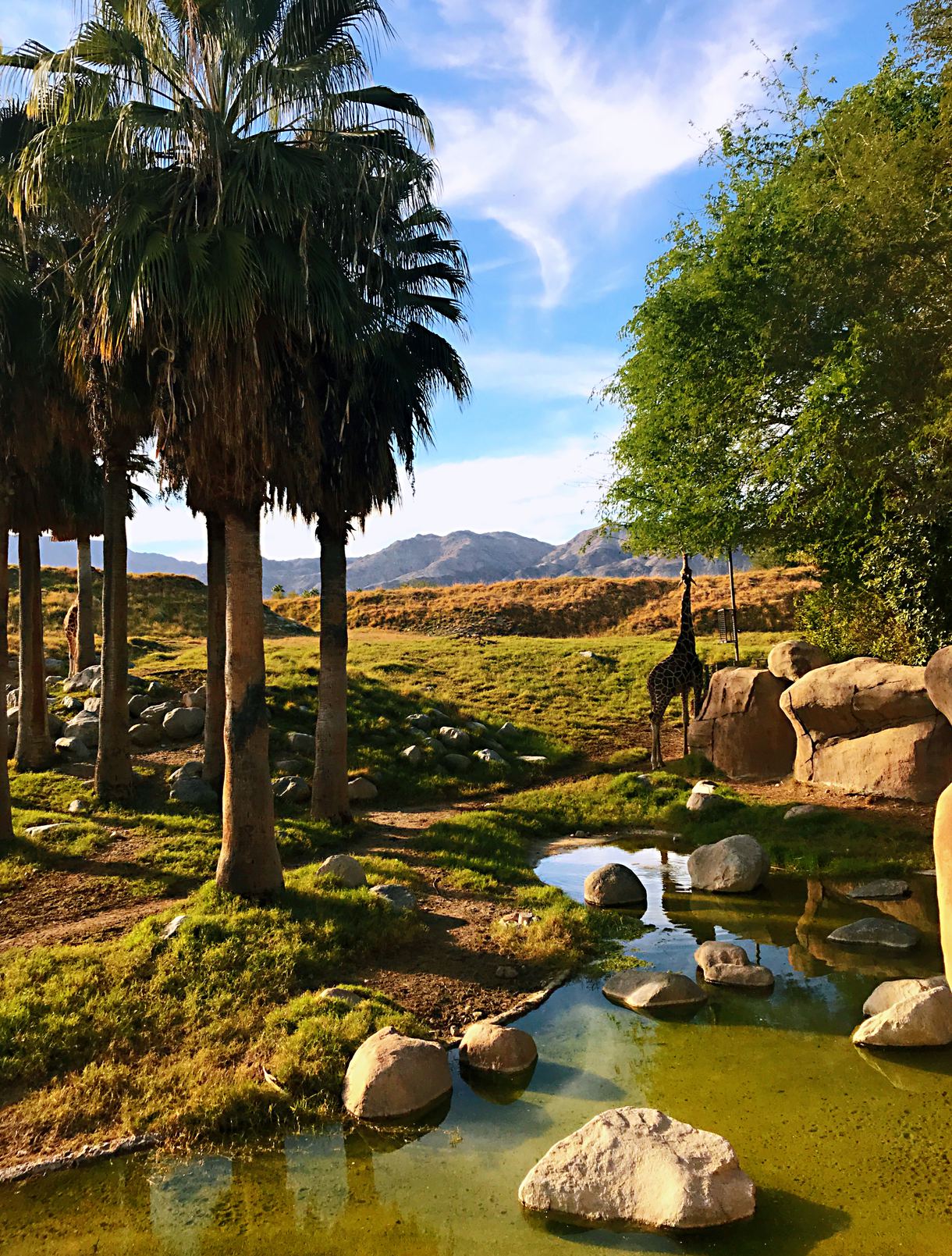 The 1,800-acre Living Desert Zoo and Gardens is home to over 430 animals, about 150 species of free-flying birds, and more than 1,600 plant species. Established in 1970, the mission of the living desert is to ensure the preservation of the local desert ecosystem and to maintain high standards of animal care and breeding programs, ecological education, and conservation.
Located in Palm Desert, a town in the Sonoran Desert of the Coachella Valley, the living desert exhibits animals and plants from deserts across the globe. From giraffes and mountain lions to zebras and cheetahs, the species here will leave you feeling as though you've been swept to the faraway Sahara Desert. Displaying replicas of Baja California's unique Vizcaíno Desert habitat gardens as well as specialized exhibits of flora from Madagascar and East Africa, this nonprofit establishment is awe-inspiring.
Between feeding giraffes, petting kraal, observing butterflies and hummingbirds, and taking a private tour, the time at Living Desert Zoo and Gardens will fly by. If you're feeling extra energetic, head to the on-site hiking trails to admire the desert's pristine beauty, indulging in the spectacular views during your journey.
3. Mojave National Preserve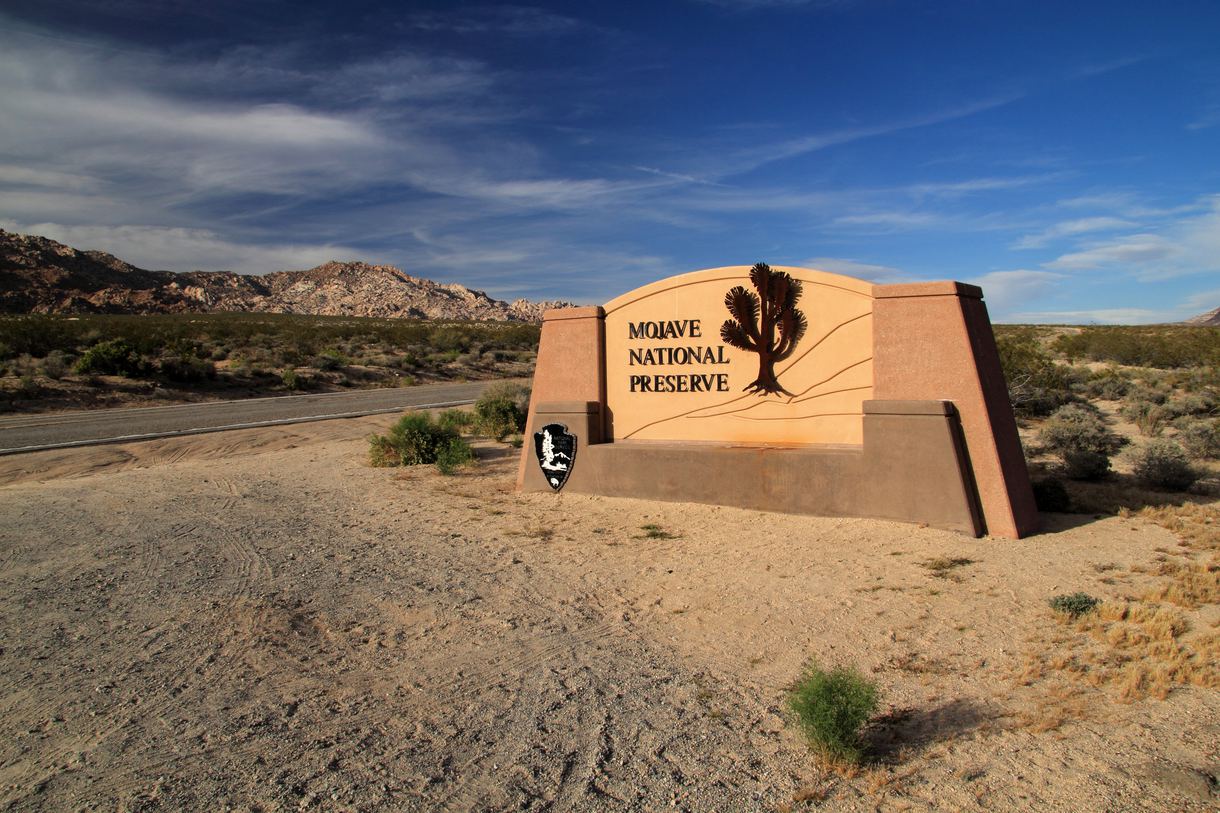 Disconnect from the world in the 1.6-million-acre Mojave National Preserve. Large sections of this desert road trip attraction are known as the High Desert—thanks to its high altitude, which ranges from 2,000 feet to 4,000 feet in elevation. The vast expanse of the Mojave Desert exhibits wondrous water-sculpted canyons, ancient lava flows, limestone caverns, massive sand dunes, and Joshua tree forests. A visit to the mountains and mesas showcase long-abandoned mines and rock-walled military outposts, too.
Not sure where to start? Head to the preserve's visitor center, where you'll find brochures and guidebooks detailing the way to adventure through the desert land. Wander through the wilderness and absorb nature's beauty. Take the Teutonia Peak Trail to make your way up to the summit—a 5,755-foot mountain located on the edge of Cima Dome. Rising 1,500 feet above the desert floor, Cima Dome covers 70 square miles and is the most symmetrical granitic formation type in the U.S. As you trek uphill on this roughly four-mile hike, you'll pass by an abandoned silver mine and the world's largest concentration of Joshua trees; this is a fantastic place to pitch a tent for a magical night spent under the stars.
4. Anza-Borrego Desert State Park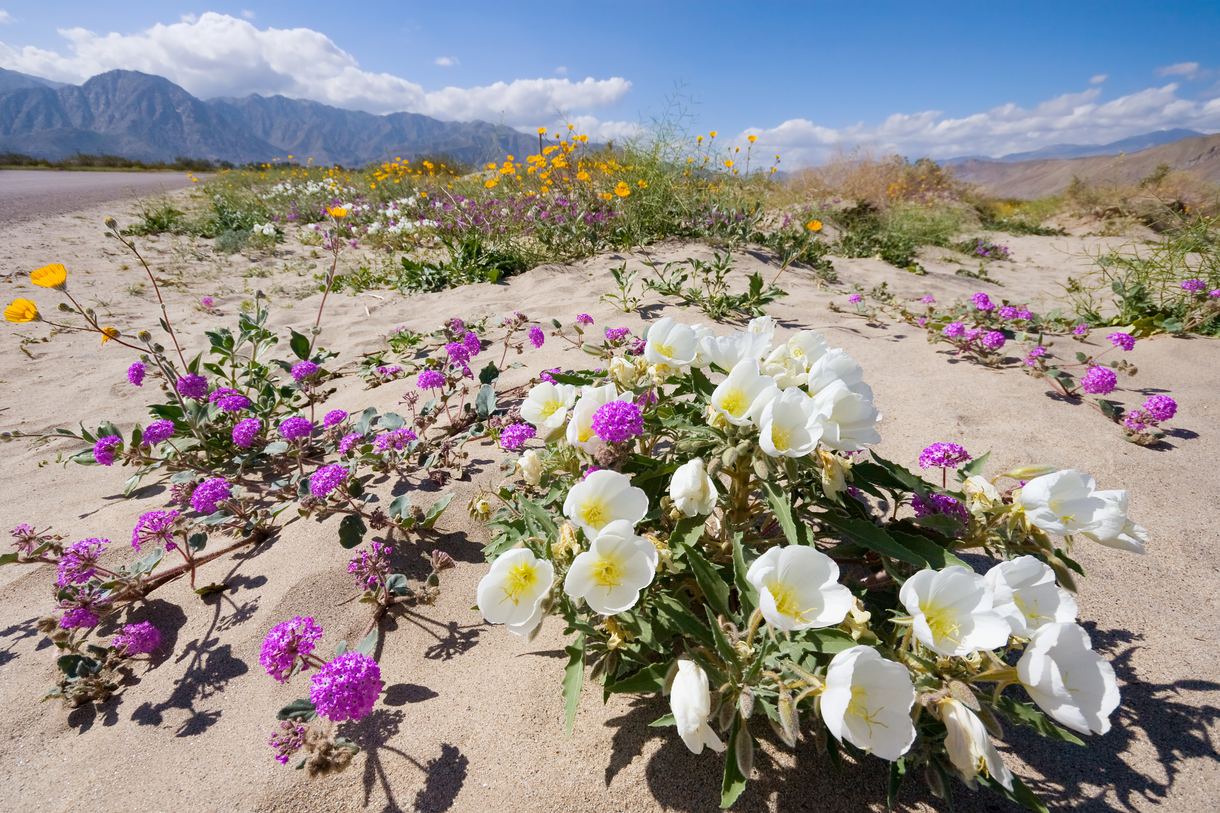 The 600,000-acre Anza-Borrego Desert State Park constitutes almost one-fifth of San Diego County, making it the Golden State's largest park. With 500 miles of dirt roads, 12 designated wilderness areas, and 110 miles of hiking trails, this rugged terrain is excellent for exploration. With Internet access throughout the park and the helpful visitor center, you'll easily be able to make your way around, too. One of the highlights at this underrated state park includes a guided tour with the Anza-Borrego Desert Natural History Association experts, who thoroughly describe the local plants and animals.
The hiking trails found throughout the land are fantastic, so make sure to bring your outdoor gear. While on a day hike through Borrego Palm Canyon, you'll spot the famous bighorn sheep. On full-moon nights, take a guided Hike to the Moon and indulge in the astounding astronomical wonders. After a day full of outdoor adventure, set up camp in the middle of the state park.
5. Joshua Tree National Park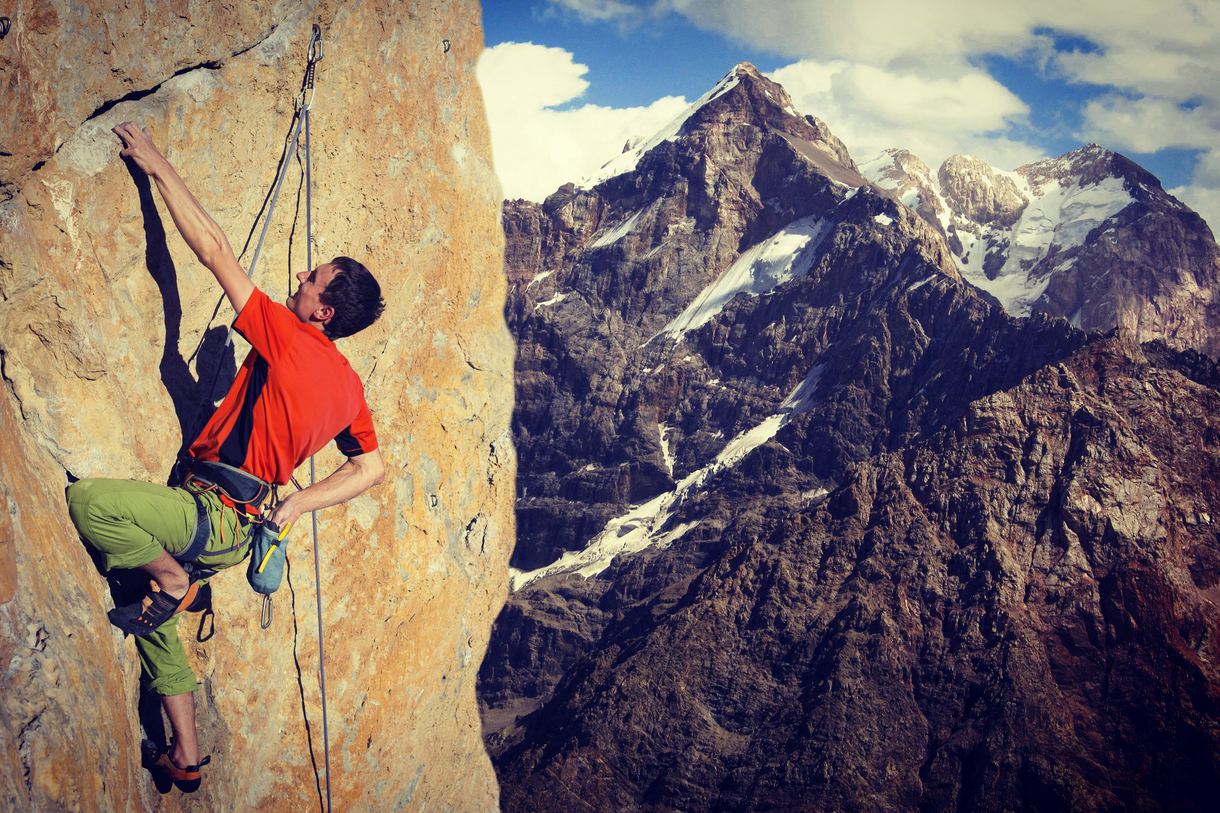 Joshua Tree National Park is a confluence for two distinct desert ecosystems—the Mojave and Colorado. The iconic national park boasts approximately 429,690 acres of land packed with animals, Joshua trees, and other desert plant varieties. Originally recognized as a national monument in 1936, Joshua Tree Park's historical significance and surreal geological features yield an unforgettable desert experience.
Attention, adrenaline junkies: The rock climbing opportunities here are fantastic, so you'll want to add this activity to your national park bucket list. Head to Joshua Tree's Stone Adventures for a unique climbing expedition with professional, certified guides. The company also hosts courses, trainings, and specialty trips, so get pumped and bring the crew to begin your adventure.
For a more relaxed outing, book a guided tour with Joshua Tree Excursions. Ride around the park in a shuttle and learn about the area's history and ecosystems. The tour stops at all the Joshua Tree classics—the Cholla Cactus Garden, Skull Rock, Arch Rock, Ohlsen Ranch (Cap Rock Nature Trail), and Keys View. We also recommend visiting the outdoor Noah Purifoy Desert Art Museum, which is a free-of-charge attraction dedicated to using art for social change. If you're extending your stay at the park, check in to the Joshua Tree House for a remarkable escape.