By

California.com
December 06, 2020
The 2020 pandemic ushered in a revised version of traditional celebrations. Birthday parties became Zoom hangouts, and family festivities became socially distanced holidays in order to reduce the risk of spreading the novel COVID-19 virus. As difficult as it is being away from our friends and family, we must keep our loved ones safe—and that doesn't mean we have to spend the holidays alone.
Celebrating the December holiday season while social distancing is completely possible. Although a virtual celebration might not sound as exciting as the real deal, it's our duty to look out for our health and try our best to get into the holiday spirit for a better 2021. With new traditions to add to the festive season, here's how you can experience the joys of your favorite holidays this month.
How To Celebrate The Holiday Season While Social Distancing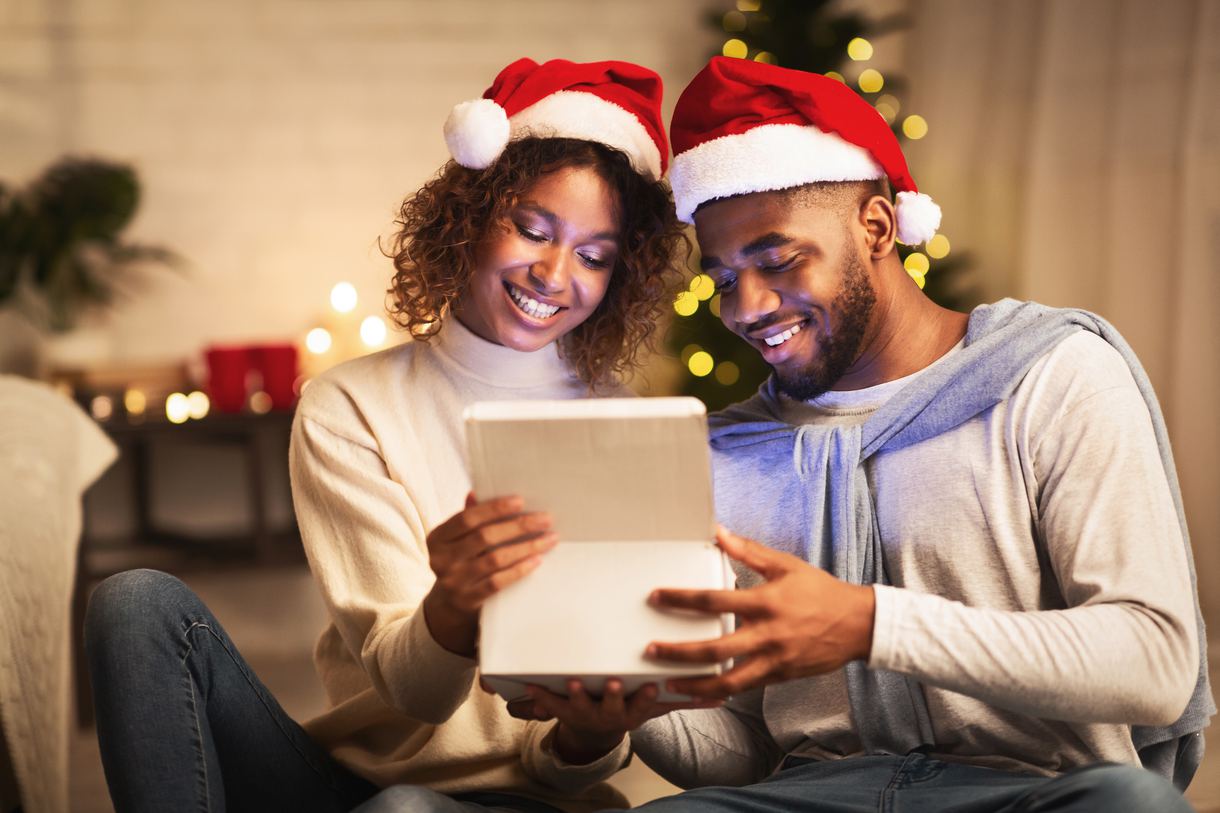 Host A Virtual Holiday Party
Since we're spending more time together online, hosting virtual parties is becoming the new norm. There are some upsides to hosting a virtual holiday party, too; it isn't like organizing an office meeting or a formal gathering. Everyone is on time, nobody has to drive there, and everybody can easily put up California-inspired holiday decorations as their awesome background.
Planning a virtual party to celebrate the holiday season isn't difficult. All you have to do is use your imagination and get your guests to be as excited as you are. You also have to make sure everyone has a strong internet connection to avoid any technical issues. Then, the fun part begins.
There are numerous online games to choose from to play with your friends: themed bingo, holiday battlefield, virtual photo booth, Silent Night charades...your options are endless. Get everyone to dress up for the virtual dinner party, or better yet, encourage your guests to wear holiday costumes. If your guests are used to potluck-style dinner parties, exchange recipes beforehand so everyone can indulge in making the traditional recipes and virtually show off their creations.
Nobody should feel isolated during the holiday season, which is why it's important for everyone to continue staying in touch with their loved ones. For the ones who miss listening to holiday music, prepare a themed playlist and share it with your virtual party guests; anyone can add their song choices.
Celebrating socially distanced holidays shouldn't be complicated; embrace the seasonal spirit and reconnect (literally) with your loved ones over a virtual dinner table.

Hold a Socially Distanced Holiday Dinner
If a virtual dinner party isn't your cup of tea, you can always host a socially distanced holiday dinner with your immediate family members. To ensure everyone is in a safe environment, send the CDC social-distancing guidelines to guests before the function so everyone is aware of how the dinner will be held. There are a few things to take into consideration when planning your Christmas dinner.
1. Consider hosting the event outdoors if you have a backyard.
2. If an outdoor dinner isn't possible, avoid inviting many people and increase the ventilation in the space by opening the doors and windows.
3. Let your guests know beforehand the number of people attending the dinner, and kindly ask them to wear masks and avoid contact with people outside of their households for 14 days before the gathering.
4. When greeting the attendees, minimize gestures that promote close contact—don't shake hands, bump elbows, or give hugs to maintain the social distancing rules. A wave or a verbal greeting will suffice.
5. Provide your guests with supplies to stay sanitized and healthy while simultaneously encouraging them to bring their own. It's always better to have extra masks lying around, too. Make sure nobody shares or swaps masks with others.
6. Arrange the seating in a way where everyone is at least six feet apart from another person.
7. Consider purchasing single-use paper cups and plates for extra caution.
8. Don't allow too many people to come into the kitchen area or anywhere else where the food is being prepared.
9. Have one person serve guests to avoid having multiple people touching serving utensils.
10. Avoid having buffet-style potlucks, salad bars, drink stations, or any other self-serve option. Grab-and-go meal options are the safest when having a socially distanced celebration.
If you aren't convinced that you and/or your guests will comply with the rules, it's best to resort to a virtual gathering to avoid any health risks.
Recipes For Your Socially Distanced Holiday Party
A successful socially distanced holiday party has no shortage of delicious food. From the quintessential honey-baked ham to mouthwatering Christmas cookies, there are many recipes to choose from that'll help enforce social distancing CDC rules. Pre-packaged, ready-made finger foods are the best options for a safe holiday party.

Turkey And Sage Rolls
Ingredients
1 tablespoon extra virgin olive oil
1 brown onion, finely chopped
2 garlic cloves, crushed
1 pound ground turkey
⅓ cup cranberry sauce, plus extra for serving
½ cup panko breadcrumbs
3½ ounces camembert, finely chopped
1 tablespoon fresh sage leaves, chopped
2 eggs, lightly beaten
4 sheets frozen puff pastry, partially thawed
¼ teaspoon sweet paprika
2 teaspoons sesame seeds
Fresh flat-leaf parsley leaves, for serving

Directions
1. Preheat the oven to 400 degrees.
2. Line three large baking sheets with parchment paper.
3. In a small frying pan, heat oil over medium-high heat. When warm, add onions and cook for five minutes, or until translucent. Add garlic and cook for another minute, then set aside to cool completely.
4. In a large bowl, mix ground turkey with the cooled onion mixture, cranberry sauce, breadcrumbs, camembert, sage, and half the beaten eggs. Season to taste with salt and pepper.
5. Lay out one pastry sheet on a surface, and spread a quarter of the ground turkey mixture over the pastry, making sure to leave a half-inch border at the top of the sheet.
6. Roll up to enfold the filling. Brush the roll with a little bit of the remaining beaten egg.
7. Season with salt and pepper, a sprinkle with paprika, and ¼ of the sesame seeds.
8. Cut off and discard the ends of the roll. Cut the rest of the roll into thick slices, about half a centimeter. Place the pieces cut-side down onto the prepared baking sheets, leaving space between each one for spreading. Repeat with the remaining pastry sheets.
9. Cook for 20 to 25 minutes, or until golden brown and puffed, making sure that the filling is cooked through.
10. Remove from the oven, and let rest for five minutes.
11. Sprinkle with parsley and serve with the remaining cranberry sauce in individual containers for each guest at your socially distanced holiday party.

Exploding Potato Bites
Ingredients
1½ pounds small potatoes, unpeeled
½ cup pre-grated cheese, plus extra for sprinkling
1 teaspoon salt
1½ cups panko breadcrumbs, divided
2 eggs, divided
½ pound tub bocconcini, drained
Peanut oil, for deep-frying
Green shallots, thinly sliced
Sour cream, for serving
Hot sauce, for serving

Directions
1. Place potatoes in a large saucepan and cover with cold water. Bring to a boil, and cook for 25 minutes, or until tender.
2. Drain cooked potatoes and set aside to cool completely.
3. Once cooled, peel potatoes and place them in a large bowl, and mash.
4. Cover the bowl and place it in the fridge for at least two hours, or until chilled.
5. Remove mashed potatoes from the fridge and add cheese, salt, ½ cup breadcrumbs, and one egg. Mix well.
6. Line a large baking sheet with parchment paper.
7. Whisk the remaining egg in a small shallow bowl. Place the rest of the breadcrumbs in another small bowl.
8. Take two tablespoons of the potato mixture, and roll into a ball.
9. Place a piece of bocconcini in the center of the potato ball, and roll once again to enclose.
10. Dip potato ball into the beaten egg, then roll in the breadcrumbs and place on the prepared baking sheet.
11. Preheat the oven to 400 degrees.
12. In a large saucepan over high heat, add around 3 inches of oil.
13. When the oil is hot, add potato balls in multiple batches and cook for about three minutes, or until golden brown.
14. Transfer the potato balls back to the baking sheet, and sprinkle with the extra cheese.
15. Bake for five minutes, or until the cheese is golden.
16. Sprinkle with shallots and serve with sour cream and hot sauce in separate bowls for each guest to celebrate the holiday season with delicious food.

Salted Caramel And White Chocolate Blondies
Ingredients
1 pound salted caramel cookie mix
6 ounces butter, melted and divided
3 eggs, divided
1 pound white chocolate fudge blondie brownie mix
1 pound vanilla frosting
Sugar stars, for decorating
White chocolate chips, for decorating

Directions
1. Preheat the oven to 320 degrees.
2. Grease and line a 9-inch square cake pan with parchment paper.
3. In a large bowl, combine salted caramel cookie mix, half of the melted butter, and one egg. Mix well, then knead with your hands to form a dough. Press over the base of the prepared cake pan.
4. In a separate bowl, combine brownie mix, remaining melted butter, and egg. Stir until thoroughly combined. Add to cookie dough base in the cake pan, and smooth out the surface.
5. Bake for 35 minutes, then test with a toothpick to make sure the center is ready.
6. Let cool for 10 minutes, then transfer to a wire rack with the blondie side up.
7. Frost the blondies and decorate with the sugar stars and chocolate chips.
8. Cut into pieces and serve with love at your awesome socially distanced holiday party.