By

California.com
July 03, 2020
As California mitigates health risks during the COVID-19 pandemic, some travel restrictions may remain in certain communities. Call the local and regional tourism offices to learn more about the restrictions in your intended destination. Thank you for reading, and stay safe.
San Diego is well-known for its dog-friendly activities. In a city where you can easily find dog-friendly hotels and restaurants, dog boutiques, and pet spas, it's no wonder there are plenty of dog parks around, too. Whether you want to take a walk through downtown San Diego or along the Coronado shoreline with your best friend, these dog-friendly places are packed with the doggie essentials—spacious grassy areas, play pens, water stations, and doggie bags—and of course, other dogs to play with. Get ready to let your pup off its leash and enjoy the wide variety of parks that San Diego has to offer.
The Best Dog Parks In San Diego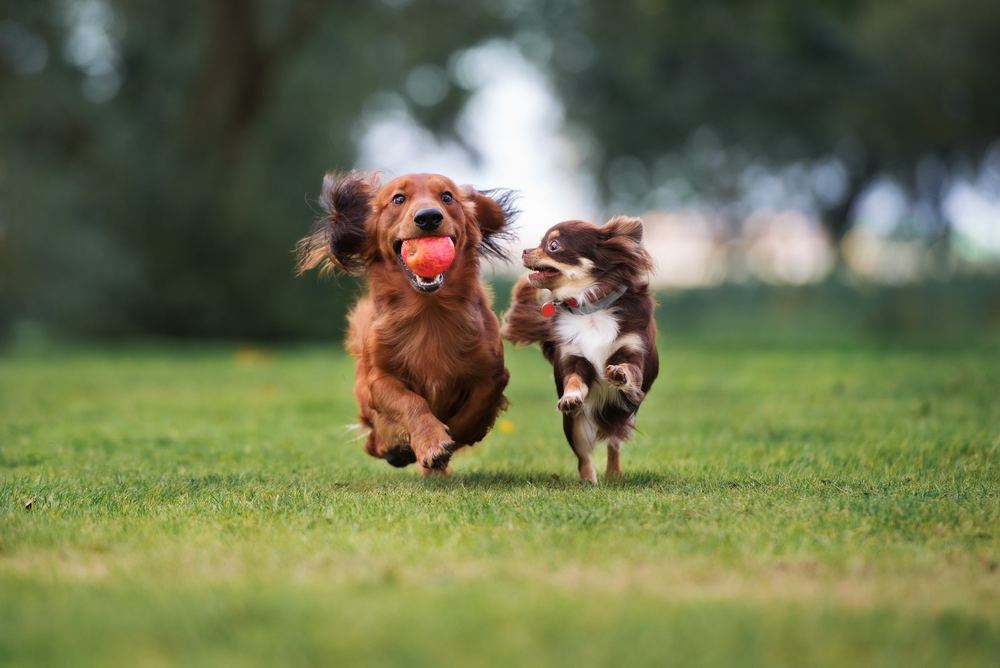 Grape Street Dog Park
Spread across five acres, the Grape Street Dog Park is one of the largest in San Diego. Located just outside of beautiful Balboa Park, this open space is surrounded by trees and evergreens, giving your pup just the right amount of sun and shade to make the day enjoyable. Doggie bags are provided in case you forget to bring your own. With picnic areas and public restrooms also available, this park will soon become a favorite Sunday afternoon spot for the entire family.
Poway Dog Park
Poway Dog Park has plenty of leash-free space where your dog can run around without a care in the world. This dog park has three fenced-in areas, all of which include water stations, picnic areas, and ample room for your puppy to roam. (Just make sure you keep your canine on his or her leash until you reach the designated area.) Best of all, the Poway park caters to dogs of all sizes; different areas are designated for small, medium, and large dogs, so you can let your pooch run around with others his own size.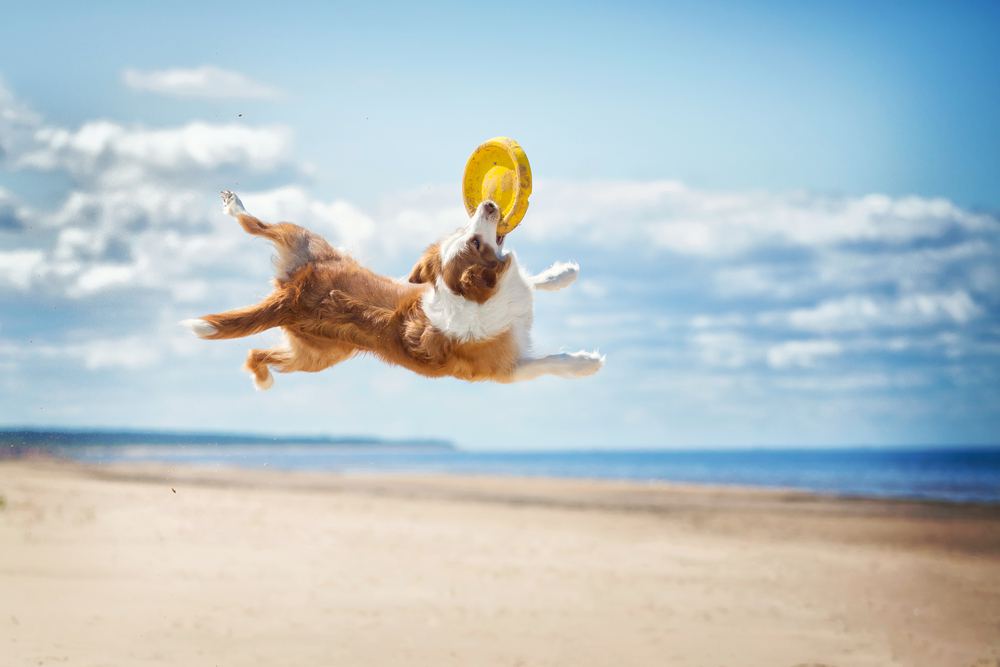 Fiesta Island Dog Park
Fiesta Island, located in Mission Beach, is a popular destination for many activities such as running, walking, and cycling. However, one of its most beloved attractions is its dog park, where your pup can run free, frolic in the water, and roll in the sand. While you take a leisurely bike ride or stroll alongside the calming waters, your fur baby can happily run by your side or play with other dogs. You might as well bring your picnic and spend a day at the beach with your furry companion.
The Backyard At Petco Park
You can now bring your pup along to watch America's favorite sport at Petco Park, home of the San Diego Padres. The famous California baseball stadium features five semi-private, dog-friendly viewing areas located in the left-center field with enough room to accommodate up to four humans and two dogs (prices start at $100). Your dog will truly love his or her day out in the sun. Each dog is greeted by a Petco ambassador and then escorted to the designated seating area by a pet concierge. The seating areas are designed to keep your four-legged friend cool and are located close to dog-relief areas as well as water stations. Now, you no longer have to leave your dog behind when you want to go to a ball game.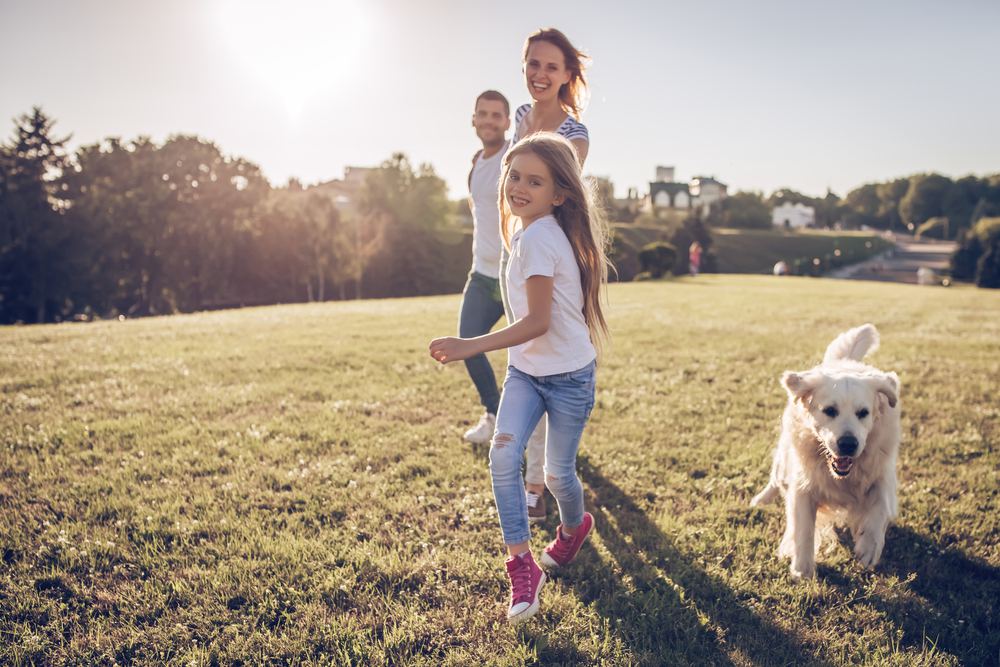 Rancho Bernardo Dog Park
Situated at the southern end of the Rancho Bernardo Park Community, this dog park consists of 2.66 acres of leash-free fun for your dog. Spend the day relishing San Diego's beautiful year-round weather with your dog, who can freely roam and play. The park is well kept and features large grassy areas where you can set up a picnic or read a new book while Fido rests. Doggie bags are provided, but be sure to keep your canine on a leash until you reach the fenced areas.
Nate's Point Dog Park
One of Balboa Park's dog-friendly spaces, Nate's Point Dog Park is the ideal place to let your dog roam around and soak up the sun. With many trees surrounding the area, this dog park also provides plenty of shade and can be the perfect setting for an afternoon out with your pup. Approximately 2.3 acres, this dog park has many advantages, including the gorgeous Balboa Park scenery and several dog-friendly hiking trails within walking distance.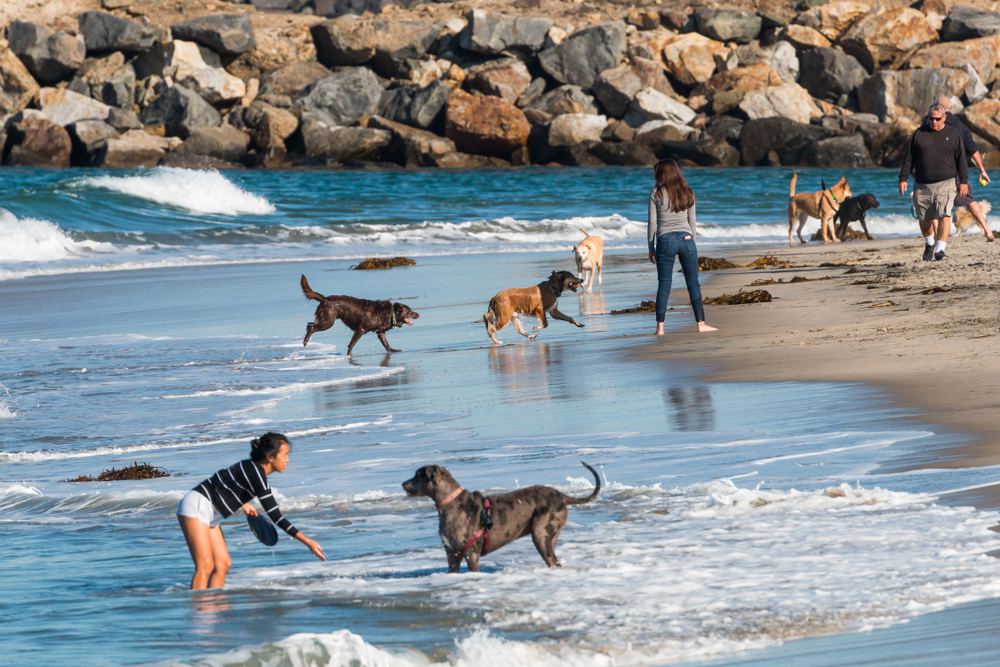 Ocean Beach Dog Beach
With ocean waves crashing on the shore and palm trees looming overhead, this waterside, off-leash park is the ideal place for swimmers and dogs alike. Commonly known as simply Dog Beach, this sandy area is San Diego's only 24-hour beach for dogs and is situated at the north end of Ocean Beach. You can soak up some vitamin D and spend quality time with your best friend during a nice, sunny day. Your dog will definitely love splashing in the cool water and playing with other dogs. Bring your own picnic or take a nice stroll into town and grab a bite to eat with Fido—be sure to return in time to watch the sunset, though.
Maggie Houlihan Memorial Dog Park
One of the most beautiful and well-maintained dog parks in San Diego, this two-acre space boasts a wide swath of greenery intersected by walking trails. Maggie Houlihan Memorial Dog Park also has well-designed play areas suitable for all dogs, no matter their size. The park provides tables, public bathrooms, and plenty of shade, too, so grab your kids and your pups and enjoy a relaxing day at the park.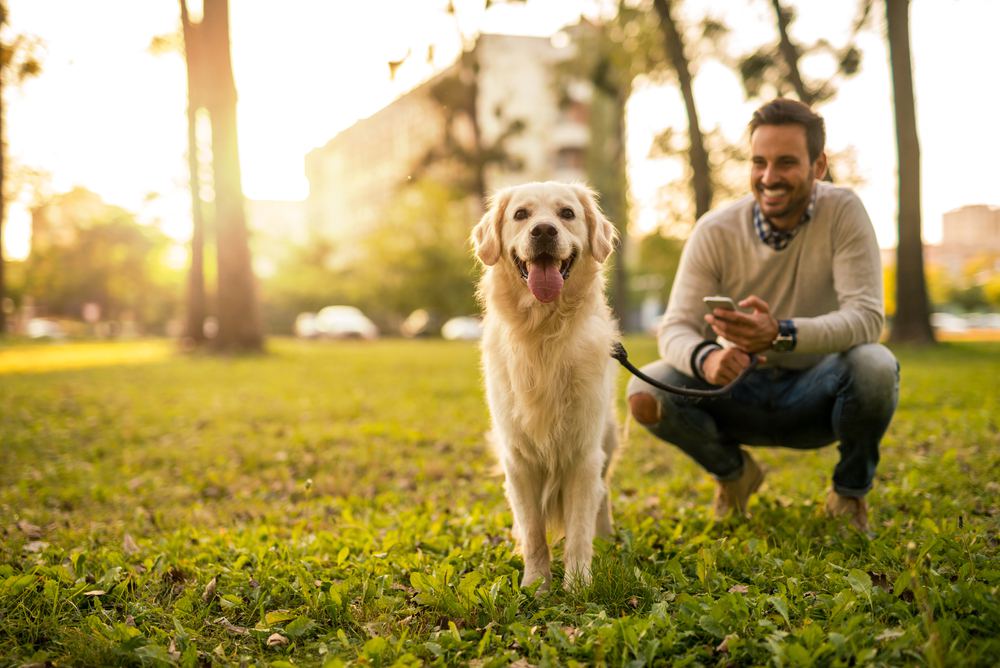 Dusty Rhodes Dog Park
Dusty Rhodes is a hit among dog owners and their furry friends. With a one-acre area, the park is a bit smaller than others in the San Diego area, but it still gives dogs ample space to run around. The tree-dotted landscape offers chairs, picnic tables, water stations, and even doggie bags, so it's easy to while away an afternoon here.
Coronado Dog Beach
Definitely one of the calmer dog beach areas in San Diego, this park is perfect for active, social pups. The leash-free Coronado Beach and Dog Park is a great spot to throw the ball or Frisbee for Fido. (But make sure to keep your dog leashed until you reach the beach, otherwise you might have to pay a $500 fine.) Your family will have a wonderful time surfing the waves and lounging on the white, sandy shores while your dog runs around in the water with other canines.