By

California.com
December 09, 2020
As California mitigates health risks during the COVID-19 pandemic, some travel restrictions may remain in certain communities. Call the local and regional tourism offices to learn more about the restrictions in your intended destination. Thank you for reading, and stay safe.
What's one thing more magical than watching a feel-good Christmas movie? Visiting the holiday filming location where an iconic scene from the said movie took place, of course. While many holiday films are shot in studios or backlots that we never get to witness, lucky for us, California streets and landmarks have also hosted a number of cult-classic Christmas favorites throughout the years.
If you've been struggling to find your holiday spirit this year (thank you, 2020), we have the optimal cure. Get ready to feel closer than ever to your favorite Christmas characters and make new memories prior to welcoming 2021. Christmas movie location road trip, anyone?
Picture-Perfect Holiday Movie Sets in the Golden State
Feeling like you've run out of fun things to do during the holidays in California? Looking to gift a California experience to a loved one that they'll cherish forever? A big fan of Christmas movies in general? Get ready for a holiday adventure straight from the silver screen.
holiday filming locations around California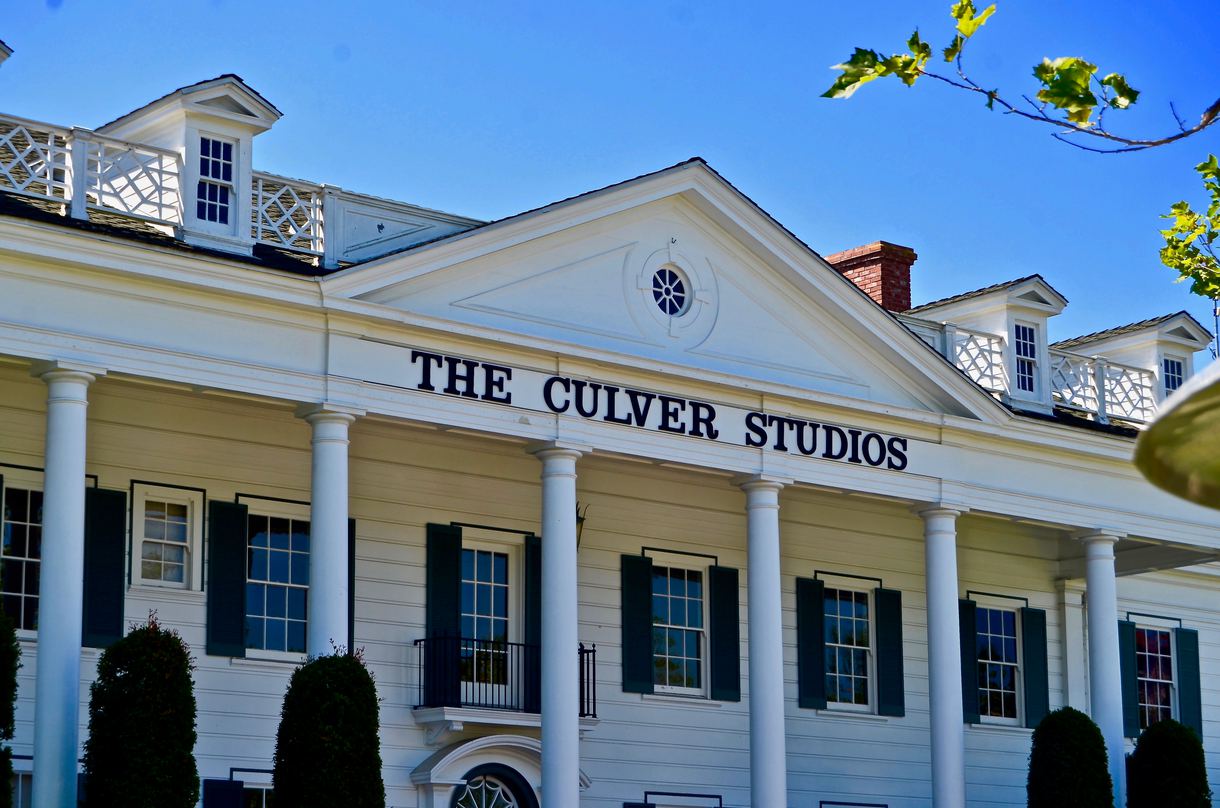 Santa's Magic Village from Surviving Christmas
Location: 3912 Van Buren Place, Culver City
Wealthy and obnoxious advertising executive Drew Latham (Ben Affleck) has no plans for Christmas after getting dumped. Bored and desperate, Drew goes back to his childhood home to find it occupied by a new family and spontaneously offers $250,000 to let him spend Christmas with them. In one scene, they all go Christmas shopping and take pictures with Santa inside an Airstream RV at Santa's Magic Village. The said Christmas movie location is at The Culver Studios lot right here in California.
The Department Store from National Lampoon's Christmas Vacation
Location: 3050 Wilshire Boulevard, Koreatown
It's Christmas time and the Griswolds are getting ready to welcome the new year. Clark Griswold (Chevy Chase) plans to have the perfect Christmas vacation in this 1989 comedy film—until everything goes downhill. Clark and his family face a series of hysterically portrayed unfortunate events that seriously threaten their holiday spirits.
In one hilarious scene, the over-ambitious Clark goes on a holiday shopping spree in a downtown L.A. department store. The scene was shot at what is known today as the Southwestern Law School. However, before being purchased in 1994, the former holiday movie set did actually operate as a department store for more than 60 years.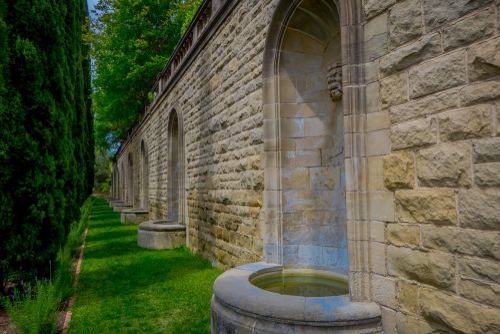 Grill on the Alley and Greystone Mansion from The Holiday
Location 1: 9560 Dayton Way, Beverly Hills
Location 2: 905 Loma Vista Dr, Beverly Hills
If you love this 2006 holiday rom-com about two women swapping homes before Christmas, you're in luck. Not only can you visit two holiday filming locations from the movie, but you can also have dinner at one. The Beverly Hills restaurant The Grill on the Alley, where Kate Winslet's character dines, is real and ready to serve you a delicious meal. While Cameron Diaz's character supposedly travels to the English countryside, there's one scene in which she's seen dining in a beautiful restaurant that is actually another Los Angeles landmark: the Greystone Mansion.
The swimming pool and gym from It's a Wonderful Life
Location: 241 Street Moreno Drive, Beverly Hills
It's a Wonderful Life is a classic Christmas film from 1946 that almost everyone's seen. The movie follows a frustrated businessman, George Bailey (James Stewart), who stops short of killing himself after a guardian angel appears to show him what life would be like if he never existed. One scene from this tearjerker prominently shows the famous "swim gym" from Beverly Hills High School. This unique landmark is a basketball court that separates to reveal an Olympic-sized swimming pool built in 1939. Pretty cool, right?

Hallmark Movie Locations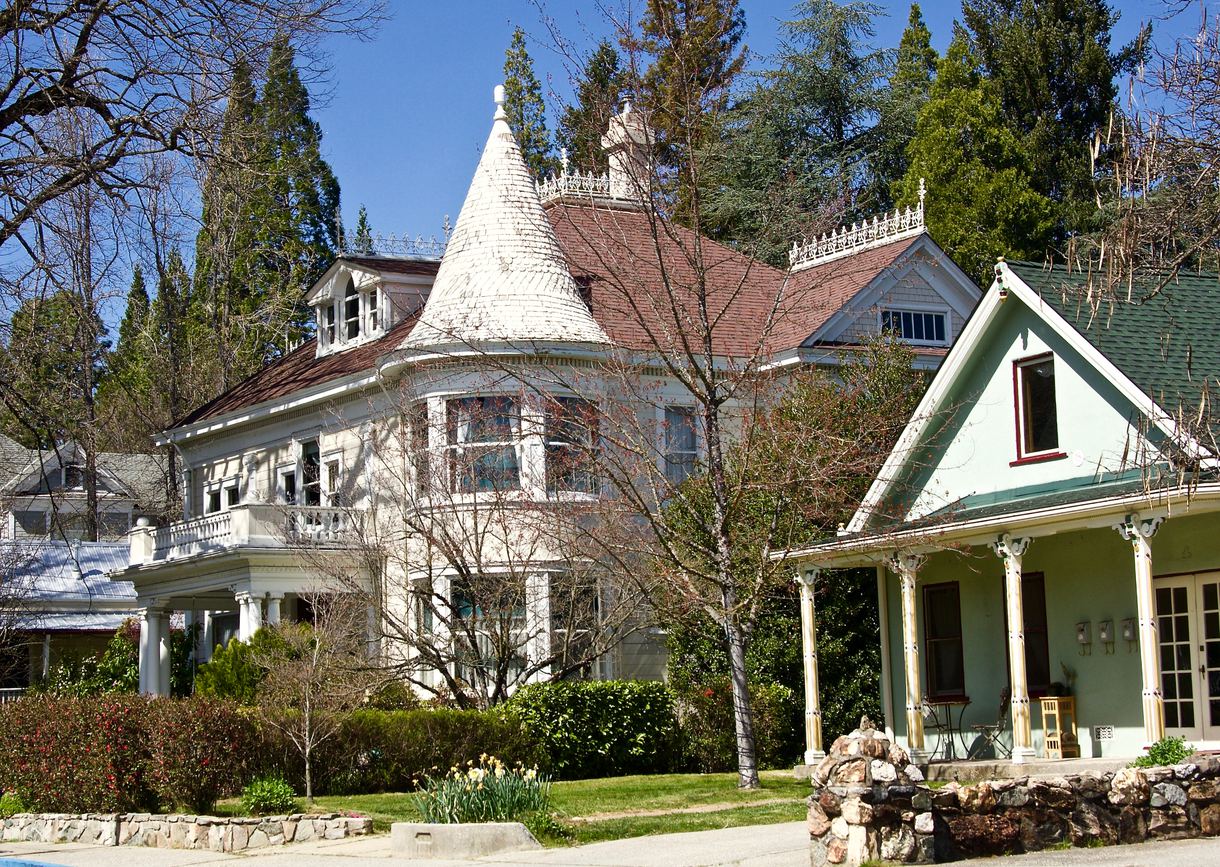 Nevada City from The Christmas Card
Location: Nevada City
Many of this Hallmark movie's locations are set in the small town of Nevada City. Telling the story of a U.S. soldier who sets out to visit Nevada City after receiving an inspirational Christmas card from a stranger, the Hallmark movie captures all that Christmas is about. From the close-knit community to the beautifully decorated streets, The Christmas Card showcases Nevada City's winter charm.
The Nevada City Methodist Church plays a significant role in the film. Now, every Christmas season, the church screens the movie for free for anyone who wants to drop in. Make Nevada City a stop on your winter weekend getaway; experience all of the holiday cheer the town has to offer.
The Ski Village from A Merry Christmas Match
Location: Idyllwild, San Jacinto Mountains
In A Merry Christmas Match, Corey (Ashley Newbrough), a girl working in her mom's antique shop in a small ski village, decides to organize a Christmas pageant in honor of her late father. When a man named Ryder (Kyle Dean Massey) visits the antique shop, Corey starts second-guessing her decision to give up her dreams of becoming a theater director. The village in this Hallmark Christmas movie is set in Idyllwild, a town tucked away in the San Jacinto Mountains. Visit the film location and experience some of the top ski resorts in the country.

The Mountain Resort from Snow Bride
Location: Big Bear Lake
The 2013 Hallmark movie Snow Bride was filmed in and around Big Bear Lake, a Southern California city that's popular for its scenic mountains and ski resorts. The movie tells the story of Greta Kaine (Katrina Law), a Los Angeles celebrity gossip reporter, who heads to Big Bear to cover a story on a wealthy family. Accidentally finding herself in the middle of things, Greta mistakenly ends up as a guest of the family she wants to write an exposé on. To her surprise, the family ends up being much more down to earth than she anticipated—she has to decide how far she's willing to go to write a juicy story. Whether or not you're a fan of the movie, a visit to this California filming location in Big Bear is a must for anyone who hasn't been during the winter holiday months.