By

California.com
December 03, 2020
As California mitigates health risks during the COVID-19 pandemic, some travel restrictions may remain in certain communities. Call the local and regional tourism offices to learn more about the restrictions in your intended destination. Thank you for reading, and stay safe.
The holidays are a time of happiness, gratitude, celebration, and love. What better way to get in the spirit than by making the most of it with your boo? The magical time of the year is also the most romantic—simply snuggling on the couch and sipping on hot chocolate is already a perfect Christmas date idea. Whether you're just starting to get to know each other or have been together for as long as you can remember, strengthening your bond during the holidays makes the season extra special. Sprinkle a little bit of passion and keep the sparks flying with these holiday date ideas.
12 Days of Christmas Date Ideas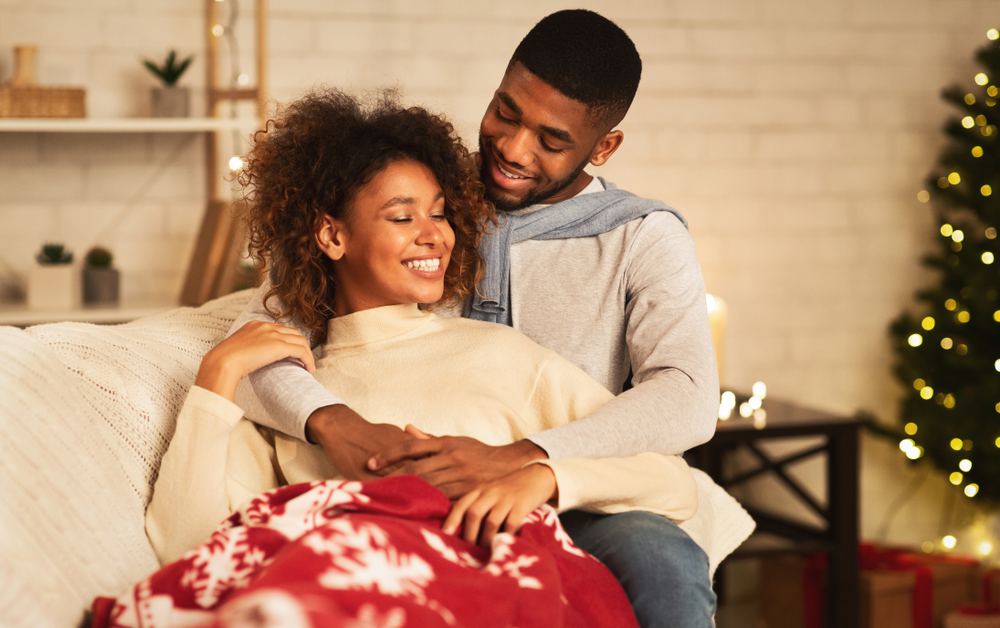 1. Netflix And Hot Chocolate
You've heard of Netflix and chill, but now get ready for Netflix and hot chocolate. Plan the perfect movie night with your one and only and watch your favorite holiday flicks filmed in California while the marshmallows in your mug melt into the chocolatey drink. This at-home date night idea is as comfy, cozy, and romantic as it gets.
2. Browse For The Ugliest Christmas Sweater
We're almost certain you're going to be invited to a virtual ugly Christmas sweater party, so why not turn the shopping process into a festive date idea? Get your partner's opinion on which one to buy or make a competition out of who can pick the ugliest sweater yet. Sweater weather has never been so silly.

3. Pick Out The Perfect Christmas Tree
If you're compiling a list of 12 days of Christmas date ideas, then visiting a California Christmas tree farm is a must. Whether you select a pre-cut evergreen or cut down your own, choosing the ideal tree for your home makes for a memorable experience. The only thing that can make this holiday date idea more magical? Decorating your tree together. Once you put up the lights and decorations, you'll have created the most romantic atmosphere that'll make your partner fall deeper in love with you.
4. Bake Christmas Cookies
Make a date night out of baking Christmas cookies and decorating delicious holiday treats. Grab your coolest cookie cutters to bake wreaths, candy canes, Christmas trees, and Santa hats so you have something tasty to leave under the tree for Santa. Unleash your creative side and impress your one and only with your cookie-decorating skills. No one has ever complained about this fun holiday date idea.

5. Have A Snowball Fight
The core of a relationship is love, but it doesn't hurt to get a little silly every now and then. Head to one of the best winter weekend getaways in California, and prepare for afternoons filled with fun and games. Your significant other is no longer your partner; they're the enemy now. You've got to plan, strategize, and destroy—the snowball fight is on.
6. Shop For Christmas Presents
If you already have your naughty and nice lists, it's time to play Santa and buy California-inspired presents for your friends and family. Instead of shopping alone, let your partner help and get each other's opinions on the perfect gifts. Thanks to this fun holiday date idea, you'll also have an understanding of what your companion wants for Christmas.

7. Decorate A Gingerbread House
Decorating a gingerbread house deserves a spot on your 12 days of Christmas date ideas list. Make your kitchen smell like home, pick out your favorite candies, and show off your creative skills. You can even have a gingerbread house-decorating competition to give it all you got. The winner gets both houses (talk about success).
8. Look at Venice Canals' Christmas Lights
Strolling through the Venice Canals is romantic at any time of the year, but visiting during the holiday season is a phenomenal and awe-inspiring Christmas date idea. The luxury homes are decorated with lights, giving the impression that you're on the North Pole (minus the unbearably cold weather). Hold each other's hands, admire the beauty of the twinkling lights, and let your love blossom.
9. Make DIY Christmas Decorations And Donate Them
The holidays are also a time to pay it forward. Invite your special someone over to make your own DIY Christmas decorations that'll stand out from the regular ones. Donate the ornaments to a California organization, shelter, nursing home, or elementary school.
10. Ride The Palm Springs Aerial Tramway
You'd think "snow" and "Palm Springs" are two unrelated words, but once you ride the world's largest rotating tram car, you'll find a thick blanket of snow covering the top. The Palm Springs Aerial Tramway does Christmas best and makes for a festive date idea. With colorful lights illuminating the Coachella Valley sky, the views are simply breathtaking, so you don't really need another reason to try it—though there are cross-country skiing and snowshoeing opportunities once you reach the highest point, too. There's no question that your date is going to swoon.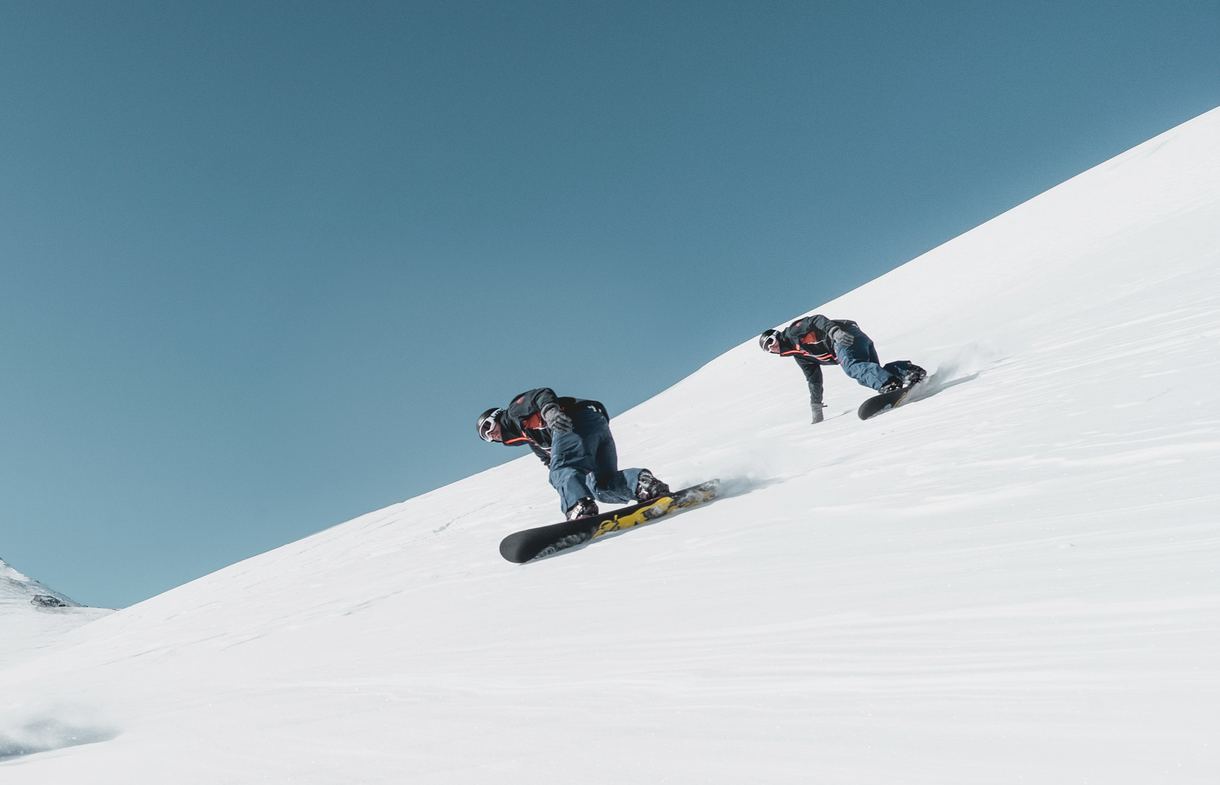 11. Go Snowboarding At Mount Shasta Ski Park
Whether or not you know snowboarding, the best place to learn the competitive activity is at Mount Shasta Ski Park. If your date is the one lacking the skills, be the first to teach them how to perfect the winter sport. But don't expose all the secrets of snowboarding; the student just might become the master.
12. Prepare A Hearty Christmas Meal For Two
You can never go wrong with a classic Christmas dinner date. Roasted turkey with lemon and garlic; creamy mashed potatoes with gravy; Christmas pudding ice cream—need we say any more? Impress your date with your cooking skills and let them fall in love with the feast.

Christmas Eve Date Ideas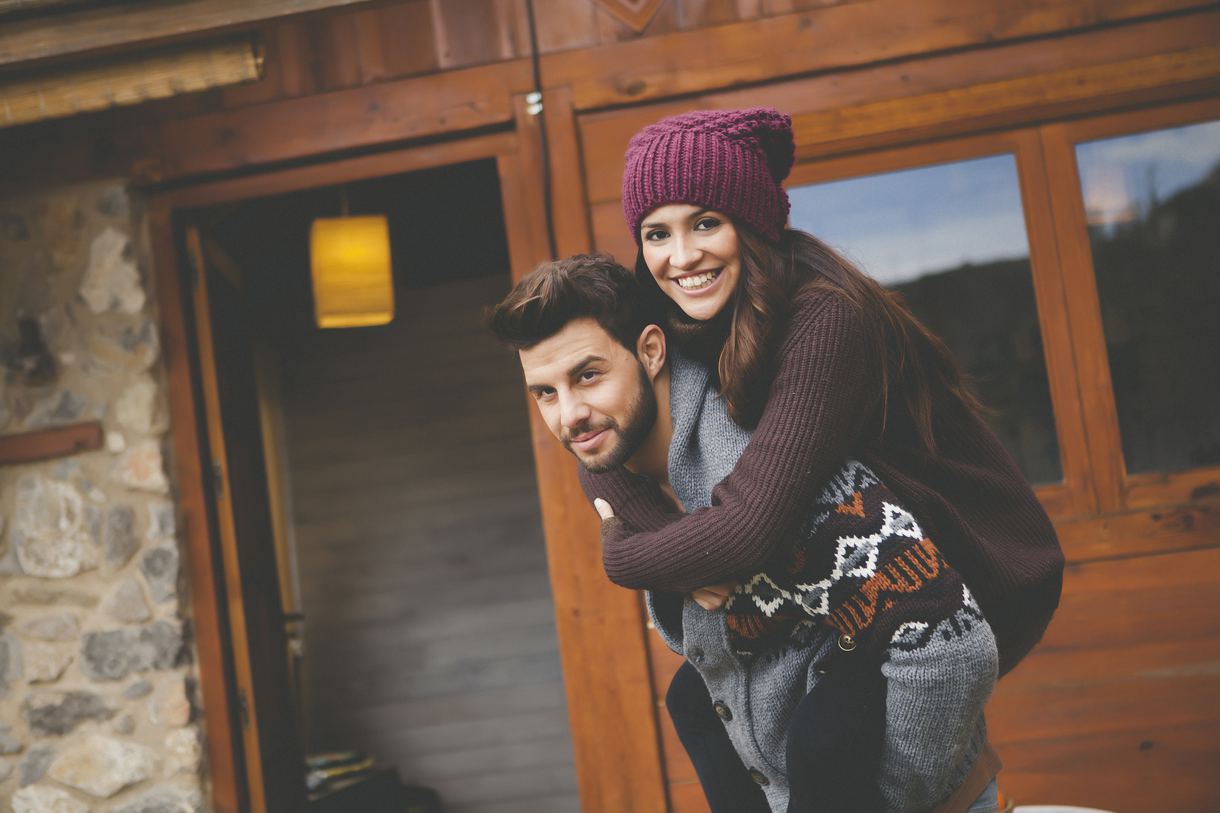 1. Rent A Cabin For A Cozy Holiday Getaway
Is the city getting too busy for you? Get into the holiday spirit and escape the hustle and bustle to find peace and comfort in a cozy California cabin with your favorite person by your side. Snuggle in front of a brick fireplace and keep yourselves warm while the snow blankets the towering trees that surround your humble abode.
2. Have A Holiday Movie Marathon
Bring an awesome Christmas Eve date idea to life and dedicate an entire day to watching your childhood holiday movies with your significant other. From The Grinch and Home Alone to Love Actually and Elf, binge on your favorite Christmas flicks while cuddling on the couch and sipping festive holiday drinks.
3. Go Skiing at Heavenly Mountain Resort
Heavenly Mountain Resort is South Lake Tahoe's most coveted ski resort. Spend this Christmas Eve with your life partner skiing on the snowy slopes and racing to the finish line. This fun holiday date idea will reignite the spark in your relationship.

Fun Holiday Date Ideas

1. Build A Snowman
Whoever said building a snowman is only for children clearly didn't know what they were talking about. It's not an easy task—it takes a good team to assemble the best one in the neighborhood. Plan this holiday date idea and grab some buttons, carrots, twigs, and pebbles to create the picture-perfect snowman. Get rolling and waste no time.
2. Admire The L.A. Zoo Lights
The L.A. Zoo Lights is a fun holiday date idea and an unforgettable holiday light experience that'll transport you to Santa's home. Marvel at the enormous, bright snowflakes and admire the disco ball forest that illuminates the area. Walk past the animated elephants, and stroll through the shimmering tunnel hand-in-hand with your special someone.
3. Organize A Christmas-Themed Game Night
Everybody loves a well-organized game night, especially when you've just started getting to know your crush. This awesome holiday date night idea is a great icebreaker and a wonderful way to spend more time with each other. Play 20 questions (the holiday edition), a stocking guessing game, and a Christmas memory game to keep the holiday spirit alive while entertaining your date.