By

California.com
August 14, 2020
As California mitigates health risks during the COVID-19 pandemic, some travel restrictions may remain in certain communities. Call the local and regional tourism offices to learn more about the restrictions in your intended destination. Thank you for reading, and stay safe.
NorCal's pristine landscapes, crystal-clear lakes, and rugged alpine terrain await, so prepare for a transcendental experience as you traverse the majestic mountains and rejuvenate in the deep blue waters of the best lakes in Northern California. Just put on your shades, pack your camera, and rev up the car, 'cause it's time to kick off your weekend getaway at some of the most beautiful lakes in Northern California. Once you marvel at the unparalleled beauty and stunning scenery of these nine locales, you won't want to leave.
Shasta Lake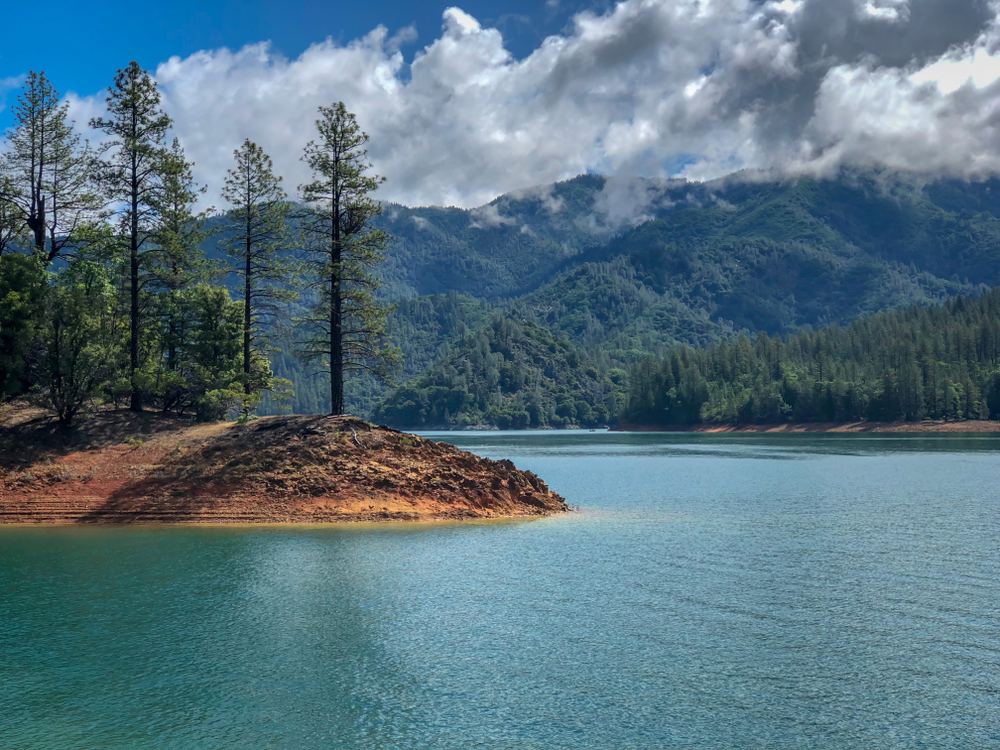 Shasta Lake in Northern California is renowned for being a divine NorCal getaway spot. Spanning approximately 30,000 acres, Shasta Lake is the largest reservoir in the state. Savor Shasta's serene surroundings and go fishing, swimming, boating, water skiing, camping, and hiking within the Shasta-Trinity National Forest. Thanks to the exciting recreational activities it offers, Shasta is among the top lakes for camping in Northern California. So, pack your outdoor camping gear and journey to paradise. If you're feeling fancy, invite the crew and rent a Shasta Lake houseboat for the weekend. If that's not your vibe, there are plenty of hotels, motels, cabins, and cottages to choose from in the area.
Lake Almanor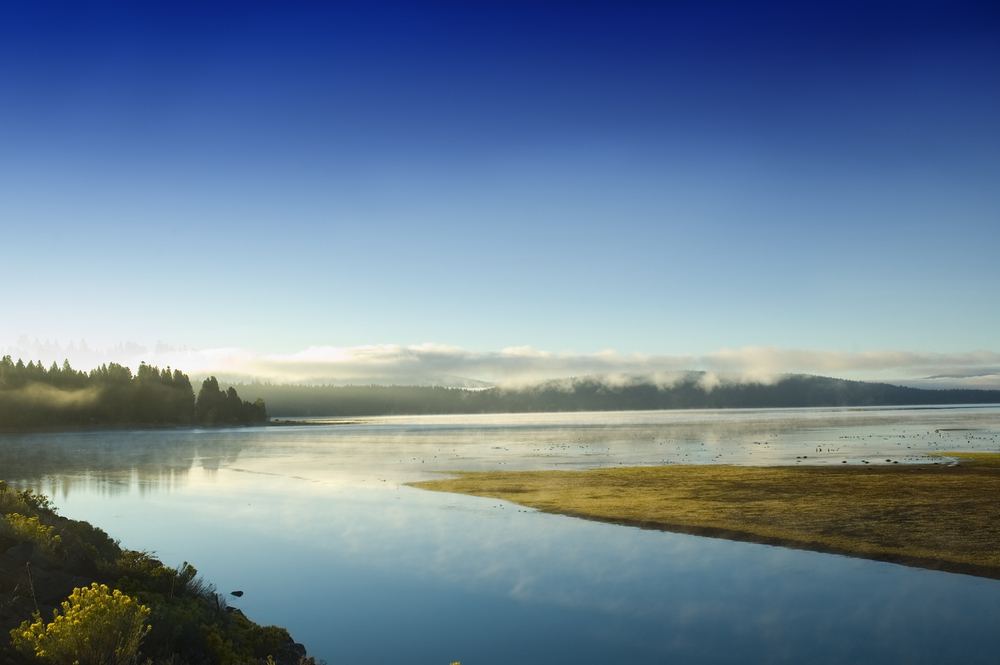 Lake Almanor is a local's secret, so if you're looking to get away from the crowds you've come to the right place. This tranquil reservoir is tucked away in the northeastern corner of California, between the Sierra Nevada and Cascade mountain ranges, in Plumas County. With immaculate vistas of the rugged mountainous terrain, the undiscovered Lake Almanor will leave you breathless.
The lake's well-shaded banks are lined with towering trees and lush vegetation, making it the perfect place to relax after fishing for your evening meal. The diversity of the lake's wildlife—which includes black bullhead, brook trout, golden shiner, bluegill, and brown bullhead—makes it one of the best fishing lakes in Northern California. You can also spend your days boating, kayaking, hiking, biking, horseback riding, bird watching, and golfing.
Lake Tahoe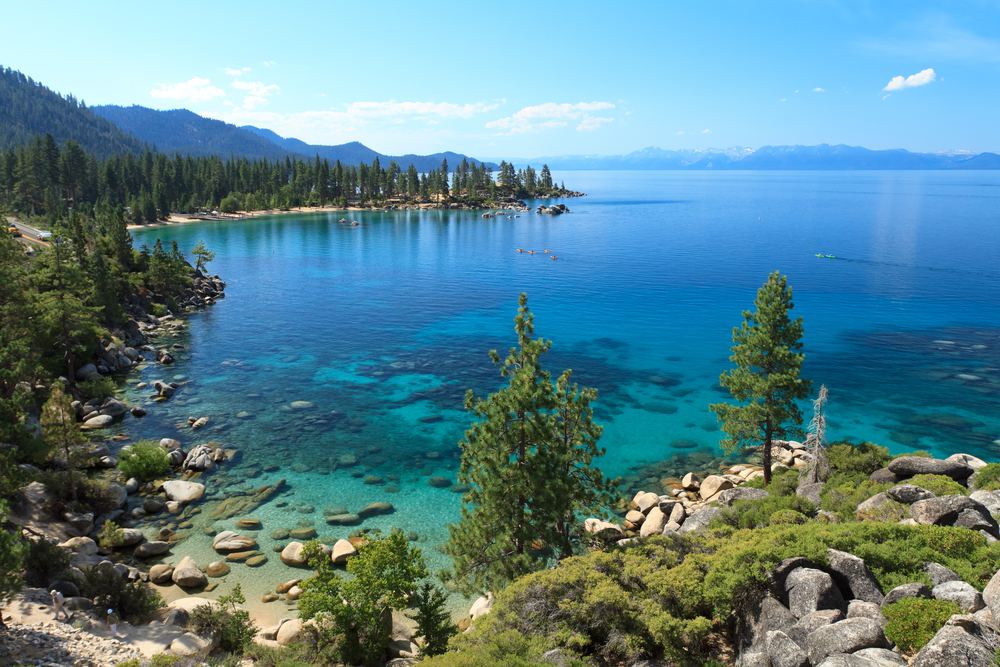 Concealed within the picture-perfect Sierra Nevada mountain range, the azure waters of Lake Tahoe will leave you to seventh heaven. The lake has become a major year-round weekend getaway for both locals and tourists, and it's easy to see why. There are plenty of things to do in Lake Tahoe—North America's largest alpine lake and the second-deepest lake in the U.S.—so you'll definitely keep boredom at bay. Summer activities include boating, fishing, jet skiing, waterskiing, parasailing, kayaking, swimming, sailing, yachting, and hiking around the lake. During the winter months, come to Tahoe to ski and snowboard in style.
Not in the mood to pitch a tent lakeside? Worry not; there are plenty of Lake Tahoe hotels situated around the lake. The gorgeous South Lake Tahoe area offers options ranging from small hotels to luxe lakefront resorts (we recommend The Landing Tahoe Resort and Spa).
Donner Lake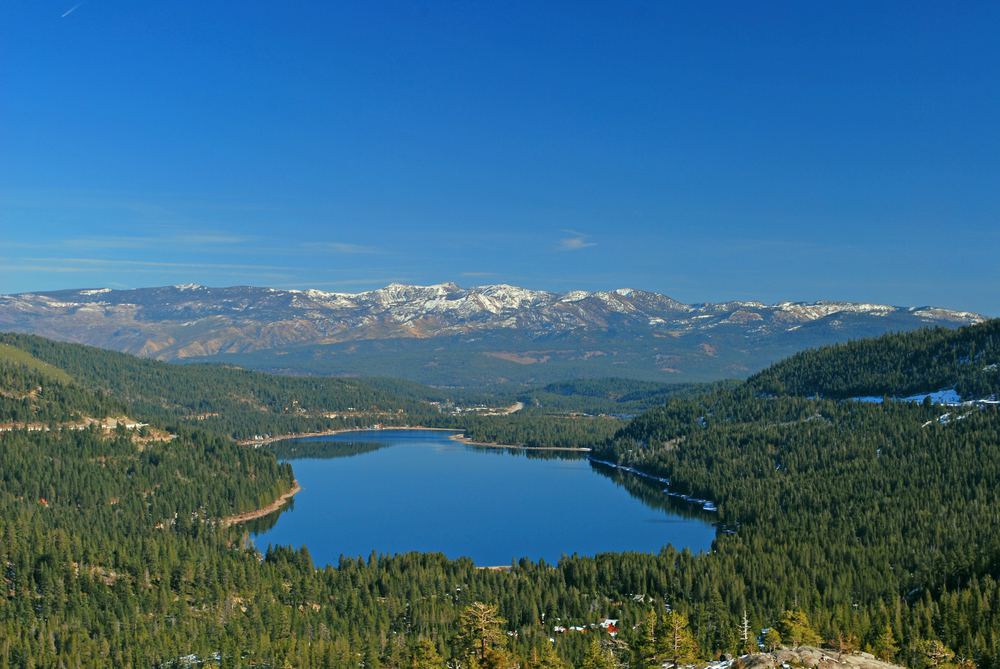 Donner Lake is a hidden gem in the eastern slopes of the Sierra Nevada. This alpine wonder offers a rejuvenating ambience for your upcoming weekend getaway in Truckee. The lake is home to the biggest lake trout in California as well as rainbow trout, brown trout, and kokanee salmon—making Donner an excellent place for fishing. Head to Donner Memorial State Park to picnic, kayak, water ski, and jet ski.
With over 154 camping sites and 2.5 miles of hiking trails to choose from at Donner Lake, you won't regret your trip. For a more luxurious stay, book a condo at the Donner Lake Village or choose a vacation rental from Donner Lake Vacations.
Lake Helen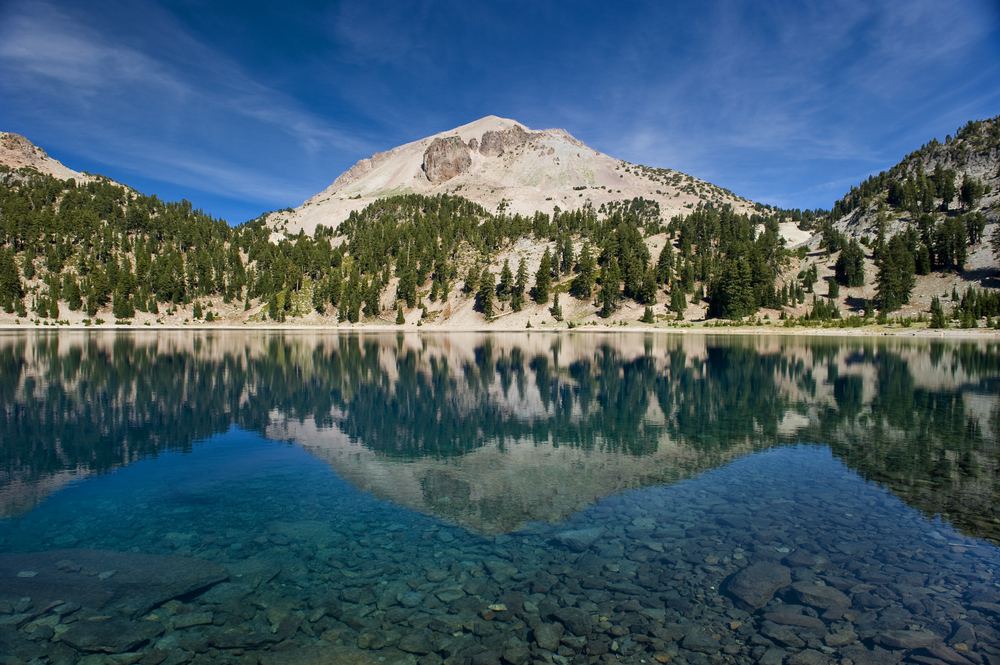 Lake Helen's beauty is unbeatable. Named after Helen Tanner Brodt, the first woman who reached the summit of Lassen Peak in 1964, the lake's scenery will stun you. Situated in Lassen Volcanic National Park, south of Lassen Peak and west of Bumpass Mountain, this breathtaking lake was formed by water that filled a natural cavity as a result of glacier movements. The minerals found in the glacial lake created a translucent sapphire effect that is a beautiful sight to behold.
Due to the high elevation, the lake is frozen most of the year—it's located in the snowiest region of the state—but you can take advantage of being in Lassen National Park and hike your way to Lassen and Eagle Peaks to view it from above.
Lake Siskiyou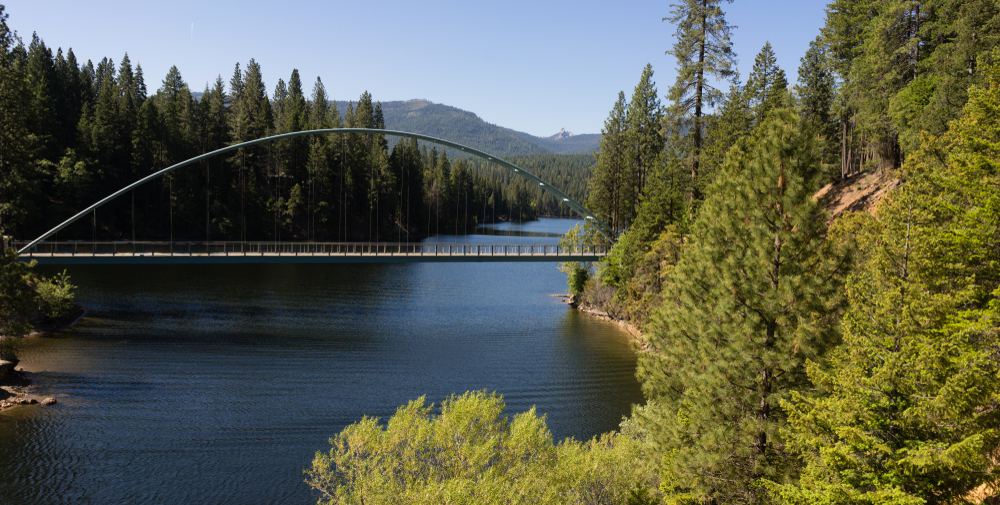 Formed by the Box Canyon Dam on the Sacramento River, Lake Siskiyou's crystal-clear waters await you. Fed by mountain streams, the reservoir is 2.3 miles from Mount Shasta and is a great place to escape the heat of the city. Swim or kayak for miles along the shoreline, or fish for lake trout, rainbow trout, and smallmouth bass (check the fishing regulations in advance). Lake Siskiyou is also close to Redding, so there's no shortage of lodging options if pitching a tent isn't your thing.
Lake Sonoma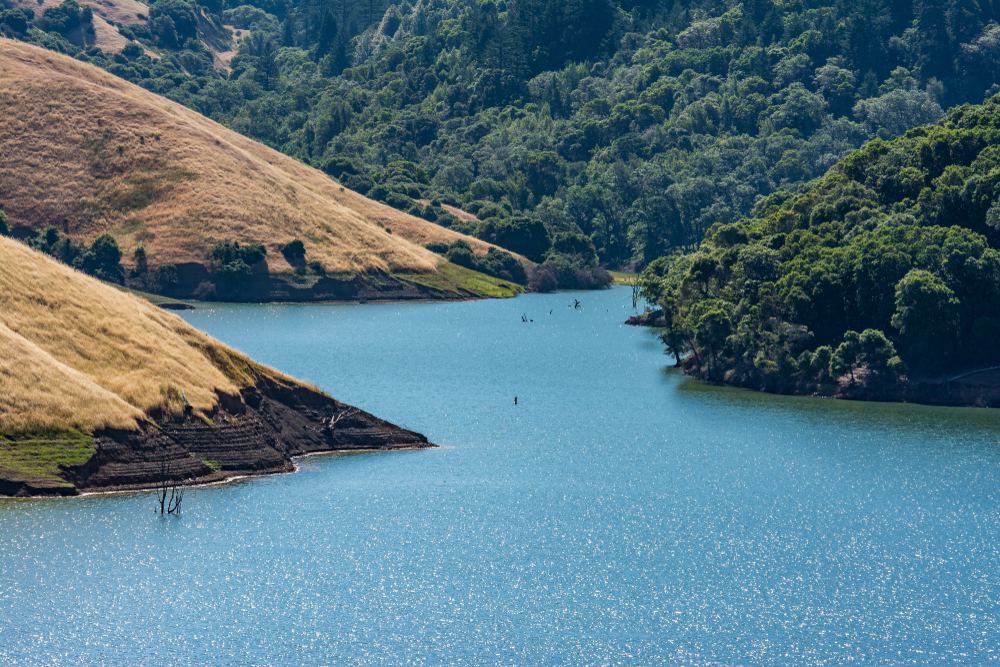 Lake Sonoma is a reservoir built from the Warm Springs Dam. With 50 miles of shoreline and the Warm Springs Recreation Area located nearby, it's the perfect place to boat, swim, fish, bike ride, hike, camp, and hunt in northern Sonoma County. This popular weekend destination is usually packed, so book your accommodations at Lake Sonoma in advance. You can also reserve the recreation day-use area for picnics or camping.
Trinity Lake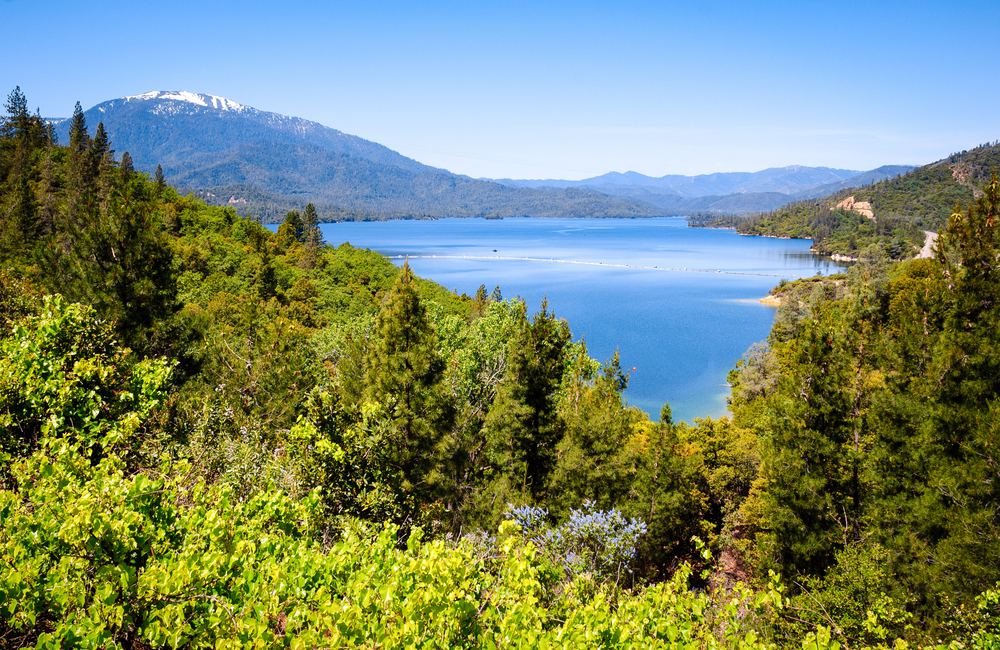 The state's third-largest reservoir, Trinity Lake is an alpine paradise. Spend your days sunbathing by the shore, boating across the waters, fishing for Chinook salmon and smallmouth bass, water skiing, jet skiing, or camping lakeside. You also opt to stay at resorts, hotels, or private cabins near the lake and in the nearby towns (Coffee Creek, Trinity Center, and Weaverville).
Lake Oroville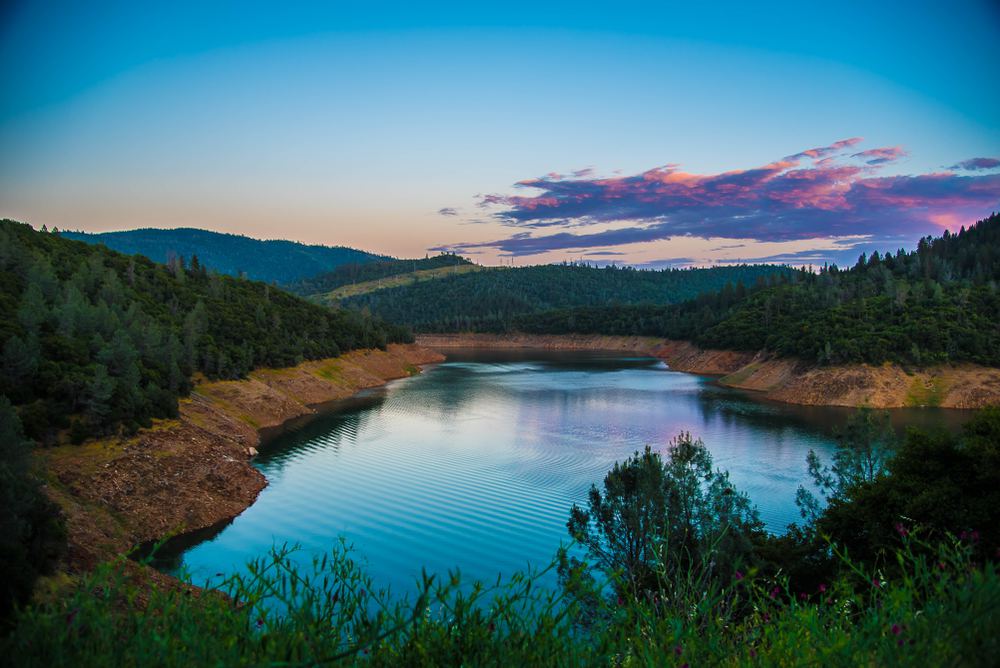 This man-made wonder is found within the Lake Oroville State Recreation Area. Lake Oroville was formed by the Orville Dam and features 167 miles of shoreline. The reservoir controls floods, protects wildlife, and is integral to the California State Water Project. Top activities here include picnicking, horseback riding, hiking, fishing, sailing, powerboating, water-skiing, and swimming. There are plenty of bass fish, too, and if you're lucky, you'll catch some Coho salmon.
In between your outdoor activities, head to the Lake Oroville Visitor Center to explore the museum and its exhibits to learn more about the area's history. Also unique to Lake Oroville are floating campsites, so you can sleep right on the water; regular campgrounds and boat-in campground options are available as well. If camping isn't for you, make a reservation at one of the nearby lodges.