By

California.com
August 27, 2020
As California mitigates health risks during the COVID-19 pandemic, some travel restrictions may remain in certain communities. Call the local and regional tourism offices to learn more about the restrictions in your intended destination. Thank you for reading, and stay safe.
With numerous national historic landmarks, the Golden State is a history buff's nirvana. California is rich in historical and cultural significance; so much to discover, so little time. The landmarks are scattered throughout the state, so deciding where to head first may be a little overwhelming. But worry not—from NorCal to SoCal, we've got you covered. Kick-off your exploration of the top California historic landmarks now.
Noteworthy California Historical Sites
Must-see Historical Landmarks In San Francisco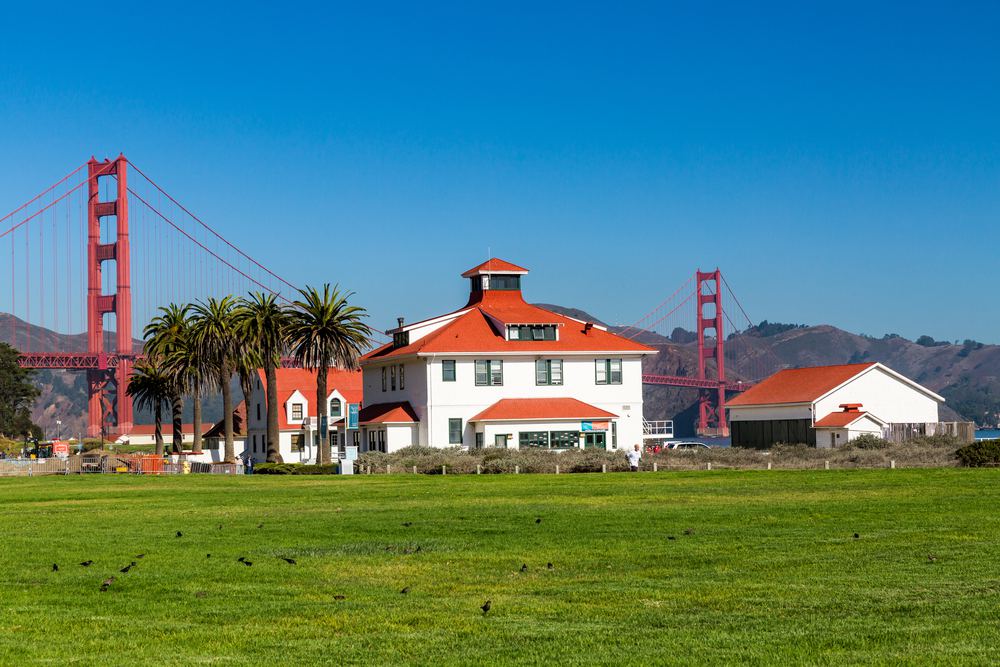 Presidio of San Francisco
Now a national park site and San Francisco historical landmark, the Presidio was first a Spanish military fort; it was established in 1776 before being controlled by Mexico. The Presidio became a U.S. Army post in 1846, and then in 1962, it was recognized as one of California's registered historical landmarks. Though the Presidio didn't open its gates to the public until 1994, the 1,500-acre park perched atop wooded hills attracts droves of locals and visitors. Overlooking the Pacific Ocean, the lush expanse features over 790 buildings with diverse architectural styles, exhibitions, scenic Golden Gate Bridge views, beaches, and hiking trails.
The Golden Gate Bridge
The Golden Gate Bridge is an iconic California state historical landmark. Indulge in a Bay Area photo sesh at the suspension bridge, which connects the city of San Francisco with the northern tip of the San Francisco Peninsula and Marin County. The bridge not only revolutionized transportation, but it also became the symbol of San Francisco and is considered an indispensable part of San Francisco tours and weekend getaways. Designed by Joseph Strauss in 1917, the Golden Gate Bridge showcases Art Deco design in its structure and lighting scheme. Upon completion in 1937, it was the world's longest and tallest suspension bridge—hence all the hype around this San Francisco symbol.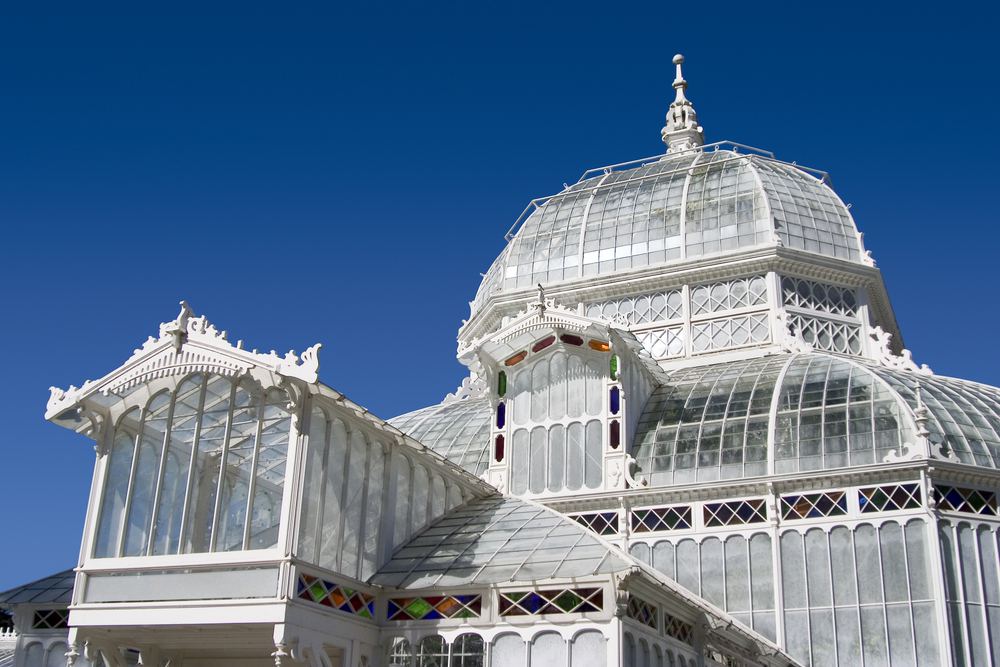 Conservatory
of
Flowers
The Conservatory of Flowers is California's first municipal greenhouse and one of the first municipal conservatories in the U.S. The botanical garden is now home to a collection of rare and exotic plants. Inspired by England's Victorian-style Kew Gardens and completed in 1879, the Conservatory of Flowers is the oldest building in Golden Gate Park—one of the Bay Area's most beautiful parks. The building features an elaborate Victorian greenhouse with a 60-foot central dome and sits atop a slope overlooking Conservatory Valley.
Alcatraz island
Alcatraz is on the list of top 10 attractions in San Francisco and is among the national landmarks of California. The historically significant island held the oldest operating lighthouse on the West Coast and has served as an early military fort, military prison, and federal prison. Infamous federal prison criminals included Al Capone, Alvin Karpis, and George Kelly.
In 1972, Alcatraz became a part of the Golden Gate National Recreation Area and later was registered as a National Historic Landmark in California. For a historic tour, head to Alcatraz's Main Cellhouse, Dining Hall, Lighthouse, and ruins of the Warden's House. Take a ferry from the Embarcadero in San Francisco to reach the island.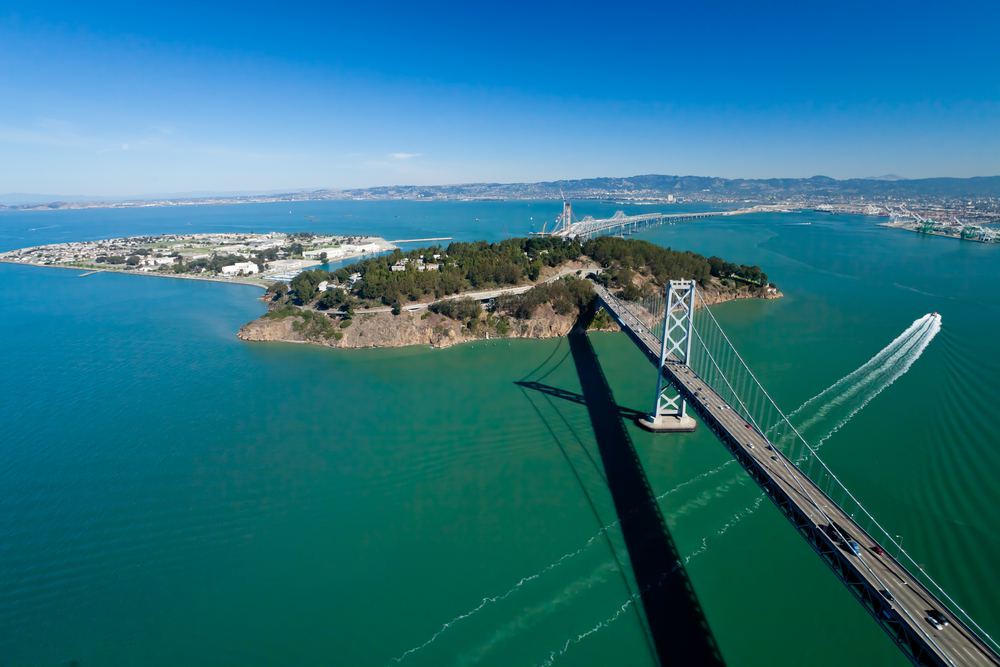 Treasure Island
Another California Historical Landmark is Treasure Island—the artificial island constructed for the Golden Gate International Exposition in 1939. The U.S. Navy later purchased the island's nearly 300 acres but eventually sold the land to the City of San Francisco for $108 million. Since then, the city has redeveloped the island, so visitors can now enjoy restaurants, wineries, breweries, and festivals. The first phase of housing is expected to be completed by 2021.
Los Angeles Historical Landmarks
You Won't Want to Miss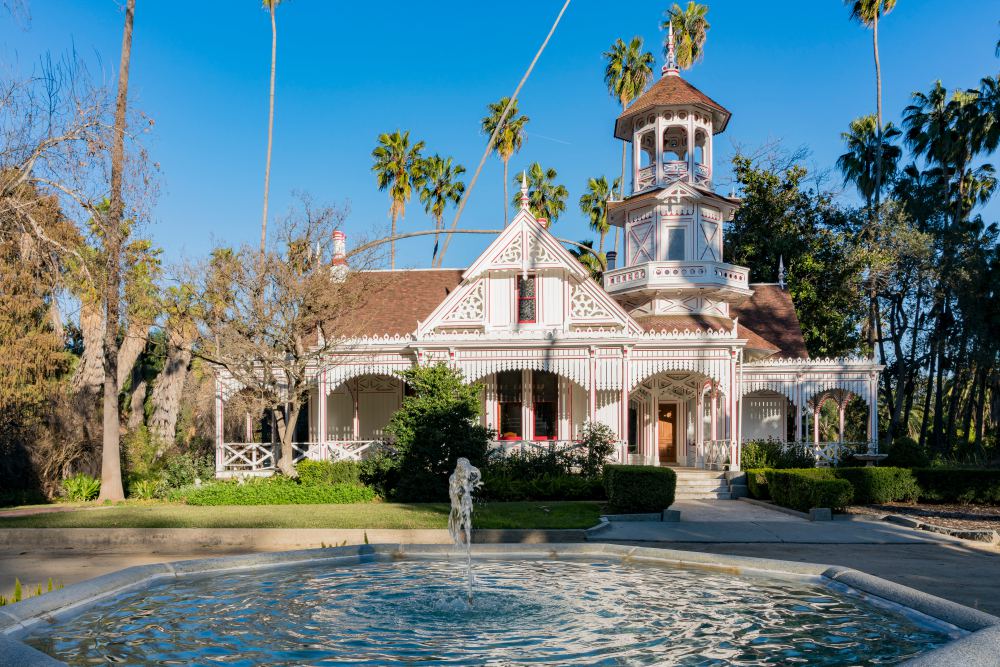 Queen Anne Cottage and Coach Barn
The Victorian-style Queen Anne Cottage and Coach Barn buildings are located at Baldwin Lake in Arcadia and were originally built for entertainment in the late 1800s. The elegant cottage features stained-glass windows, black-walnut doors, and a marble fireplace. Both buildings are recognized as California Historical Landmarks for their exemplary examples of Queen Anne style architecture.
Los Angeles Plaza
Plaza de Los Ángeles—founded by Spanish colonial governor Felipe de Neve in 1871—is situated in the center of the Los Angeles Plaza Historic District. The plaza is surrounded by the Plaza church, Avila Adobe neighborhood (the oldest neighborhood in Los Angeles), and Italian Renaissance Revival style Merced Theater. The Plaza church and Avila Adobe are historic-cultural monuments, while the Merced Theatre is another CA historical landmark. Make sure to check them out while exploring downtown L.A.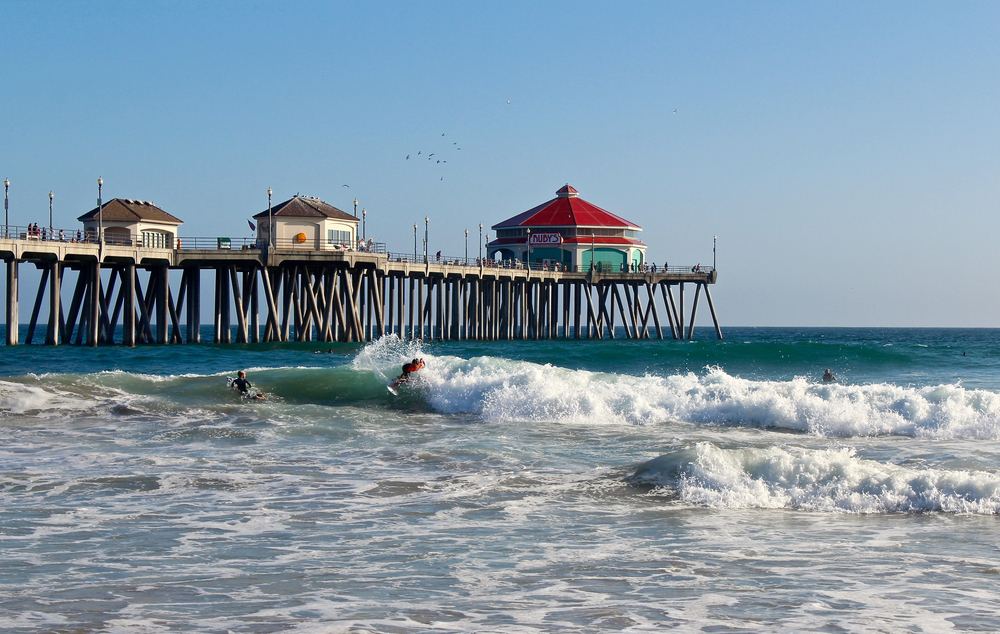 Manhattan Beach Pier
One of the most photographed places in L.A., the Manhattan Beach Pier is a renowned Golden State historical landmark. The popular SoCal destination is also home to the Roundhouse Aquarium, a free kid-friendly attraction situated at the end of the pier. Though it was renovated in the 1990s to restore its original appearance, this landmark has been standing since the 1920s, making it the oldest concrete pier on the West Coast. Don't forget to bring your beach gear; the sparkling waters are waiting.
Historical Landmarks in San Diego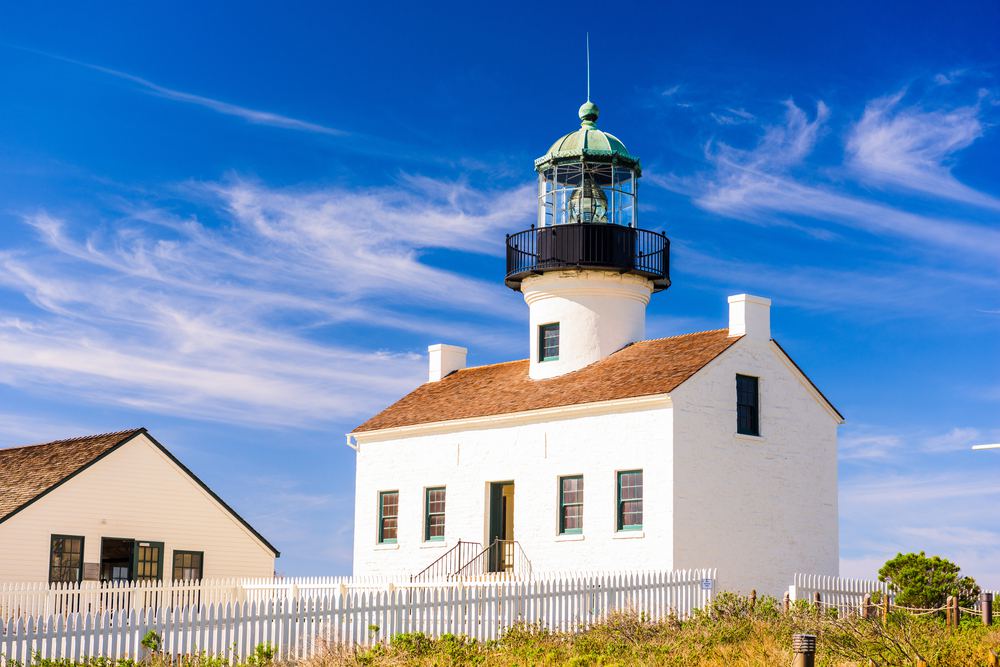 Old Point Loma Lighthouse
One of the most renowned Southern California historical sites, Old Point Loma Lighthouse is located on San Diego's Point Loma peninsula and is part of Cabrillo National Monument. The historical lighthouse is currently a museum, showcasing the home of lightkeepers and their families. To walk the tower, arrive on August 25th (the National Park Service's birthday) or on November 15th (the Lighthouse's Anniversary)—these are the only dates that the lighthouse tower is open to the public.
Casa De Estudillo (Estudillo House)
You definitely can't miss San Diego's charming Casa De Estudillo. Located in Old Town San Diego State Historic Park, this site is an example of one of the oldest Spanish-Mexican one-story townhouses in California. The 13-room, U-shaped house first served as a family home, town hall, and school before becoming a chapel, 20th-century tourist attraction, and museum. Casa De Estudillo was so massive that it became Old Town San Diego's social center. Years later, the home became a part of the California State Park system and was restored as a museum. Head to the museum to transport yourself back in time—experience first-hand how San Diego turned into an American settlement.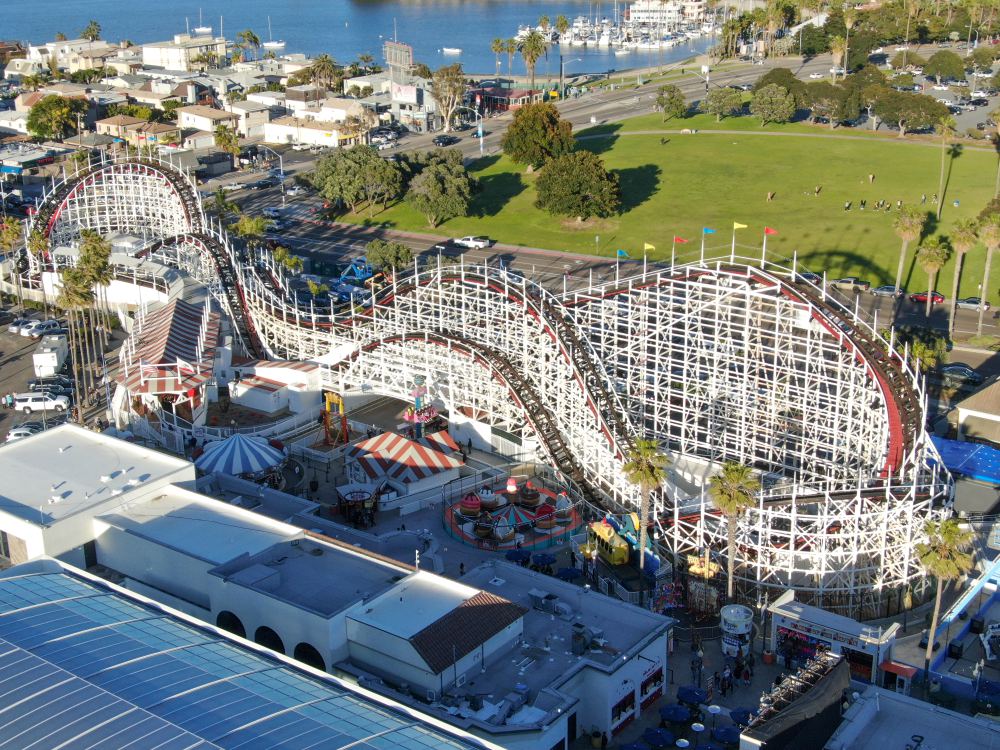 Giant Dipper Roller Coaster
Adrenaline junkies, rejoice, 'cause this landmark's for you. The Giant Dipper Roller Coaster's top speed is 48 miles per hour; with sharp twists and turns and an amazing oceanfront view, you'll feel as though you're in seventh heaven. Designed in 1925 by Frank Prior and Frederick Church, the wooden roller coaster found in Belmont Park instantly became a locals' favorite. When Belmont Park was on the verge of closing, locals formed the "Save the Coaster Committee" and prevented the ride from being demolished. Today, it's one of only two wooden roller coasters still operating on the West Coast.
Balboa Park
The aesthetically pleasing Balboa Park is recognized as one of the "Great Places in America," a National Historic Landmark, and a National Historic Landmark District. Offering everything from 17 different museums and cultural institutions to lush gardens and a famous zoo, Balboa Park has it all. As you stroll through the grounds, admire the Spanish Colonial, Mission, and Pueblo Revival architectural styles. Other can't-miss sites at Balboa Park, a San Diego hot spot, include the Old Globe Theatre, San Diego Zoo, San Diego Natural History Museum, and San Diego Museum of Art.
Northern California Historical Sites to Check Off Your Bucket List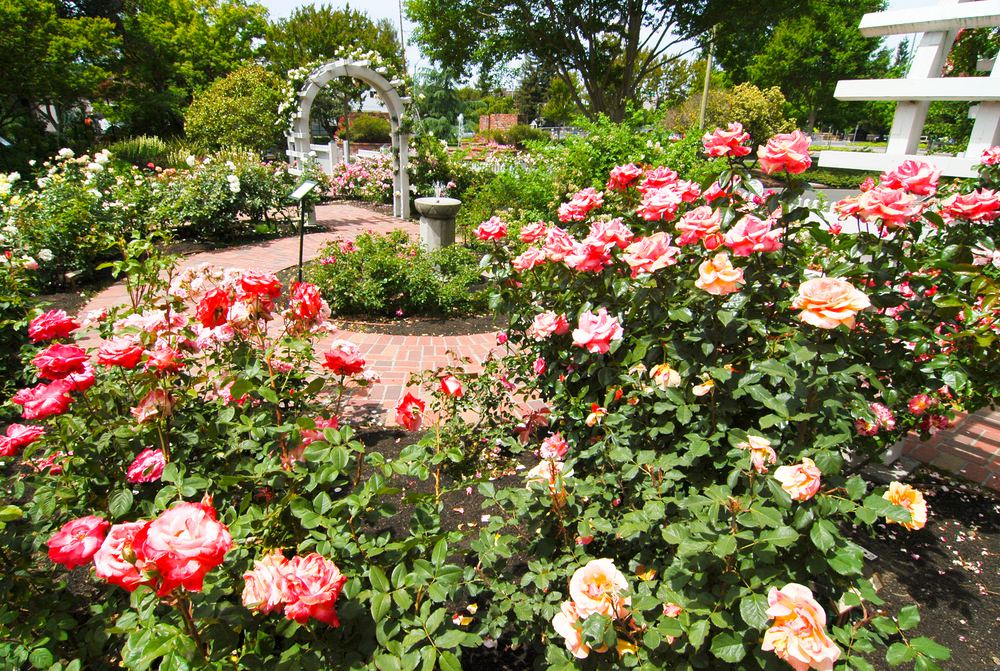 Luther Burbank Home and Gardens
The Luther Burbank Home and Gardens is a lovely historical landmark in Sonoma. Complete with a former home, greenhouse, vibrant gardens, and grave of famed horticulturist Luther Burbank, this park makes it easy to lose track of time. Wander through the fragrant rose gardens before making your way to the greenhouse.
Jack London State Historic Park
Jack London State Historic Park, also known as Jack London Home and Ranch, is one of Wine Country's top attractions. This historical landmark is an excellent spot to hike, mountain bike, horseback ride, and picnic. The home was built in 1919 by Charmian K. London in memory of her husband, the world-renowned writer Jack London. Jack London's Wolf House, (the 26-room mansion which burned shortly before the Londons were planning to move in) and the author's grave are found in the Jack London State Historic Park as well.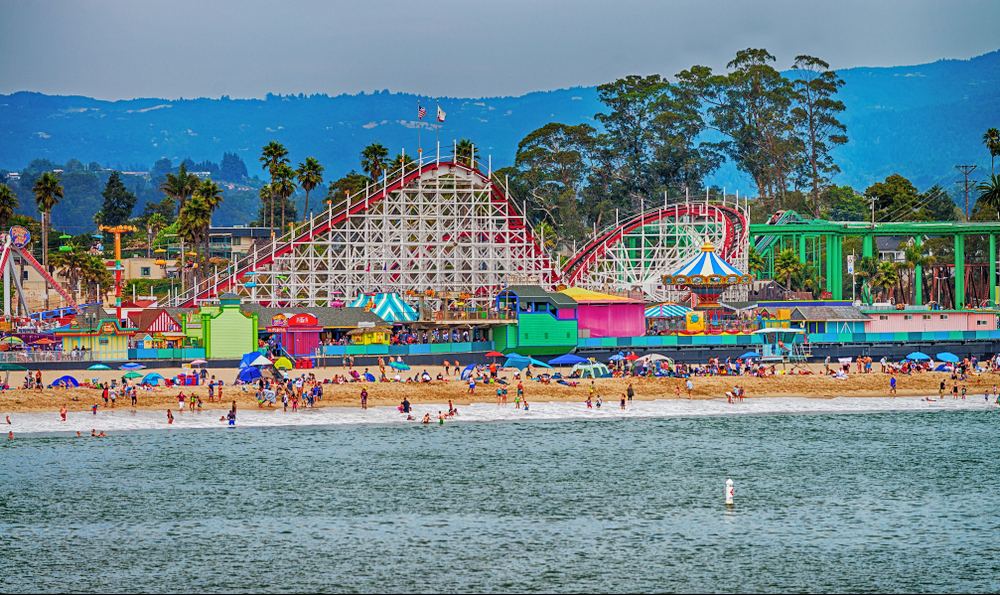 The Santa Cruz Beach Boardwalk
The Santa Cruz Beach Boardwalk—California's oldest surviving amusement park—is known for its exhilarating rides and remarkable history. Built in 1907, this oceanfront theme park is a California State Historical Landmark and is home to two National Historic Landmarks: the Looff Carousel and Giant Dipper wooden roller coaster. (The Giant Dipper's namesake is in San Diego and offers riders a similar roller-coaster experience.)
Old Sacramento State Historic Park
If you're looking for a fun weekend getaway, head to Sacramento. With soothing rivers, historic landmarks, and the Old Sacramento State Historic Park, you won't want to leave. The park occupies over one-third of the Old Sacramento Waterfront historic district; it's also the site of the Pony Express postal system, the first transcontinental railroad, and the transcontinental telegraph. Old Sacramento State Historic Park was also restored and became a notable tourist attraction, now offering fancy boutiques, souvenir shops, and restaurants to savor local treats.
San Jose Historic Landmarks to Add to Your Itinerary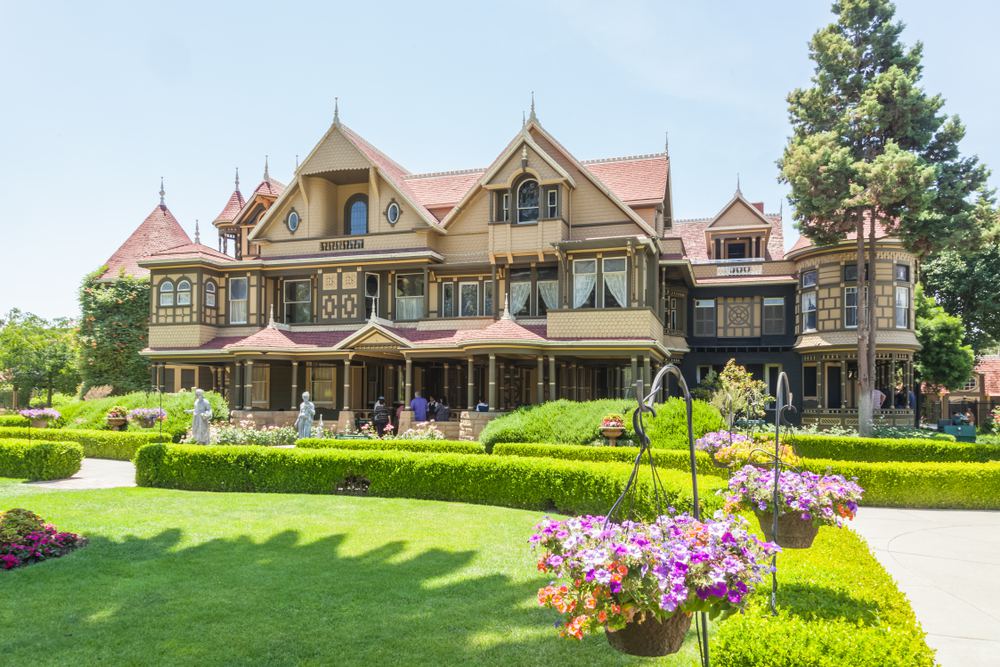 Winchester Mystery House
Along your way to the South Bay, stop by San Jose's Winchester Mystery House. The Queen Anne-style mansion was once the personal residence of Sarah Winchester, the widow of firearms magnate William Wirt Winchester. Rumor has it the house was haunted by ghosts, so Sarah began making "improvements" to the property in order to confuse and confound them. Over the course of 38 years, she outfitted her home with more than 160 rooms; 2,000 doors; 10,000 windows; 47 staircases; 13 bathrooms; and 6 kitchens. The house is now a designated California historical landmark and is listed on the National Register of Historic Places. This mysterious California attraction is open to the public, so if you're feeling daring, take a tour of this unique mansion.
To experience California in all its glory, cruise along the Pacific Coast Highway and try to spot renowned historical landmarks along the way.