As California mitigates health risks during the COVID-19 pandemic, some travel restrictions may remain in certain communities. Call the local and regional tourism offices to learn more about the restrictions in your intended destination. Thank you for reading, and stay safe.
Spring break is on the horizon, and luckily for us, the Golden State has no shortage of dreamy destinations to discover. From beach vacations, to city escapes, to cozy cabins by the lake, we have you covered with the best spring break road trips that'll make you count down the days until March. Pick a spot, gather your crew, and start putting together an epic road trip playlist—you're in for a spring break road trip that you'll remember forever.
California's top spring break road trips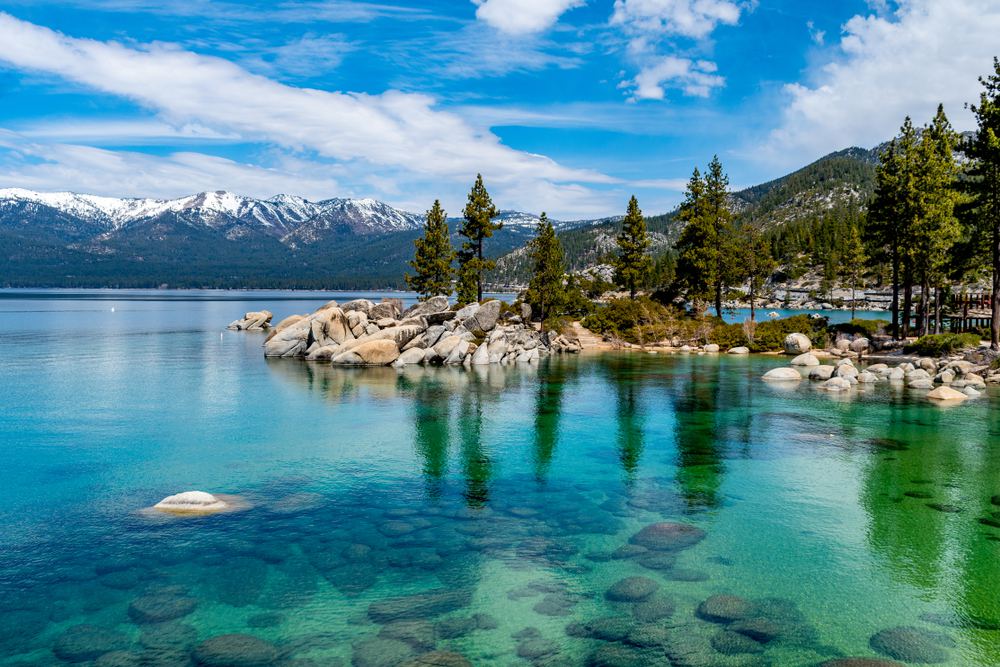 1. Lake Tahoe
Whether you're planning a ski tour or just looking to lounge on a boat by the lake, Tahoe is a spring break destination you can't go wrong with. Hiking, swimming, kayaking, and many other outdoor recreational activities make this NorCal spot an incredible spring break road trip idea for your bucket list.
2. Lassen Volcanic National Park
Your spring break road trip to Lassen Volcanic National Park features beautiful scenery, rewarding hiking trails, dark skies for stargazing, and lots of fascinating historic landmarks. Stay overnight at the campground near Manzanita Lake, and make sure to check out the bubbling mud pots in the park for a unique experience. Lassen Volcanic Park is a trip that'll definitely strengthen your bond with nature.
3. Napa Valley
Besides being a wonderful road trip destination for couples, the Napa Valley boasts an array of fun activities that make it a worthwhile destination for any type of spring breaker. Bike through beautiful vineyards, dine at delicious local eateries, and enjoy sprawling views of the valley from your home away from home. Whatever your activity of choice is, Napa Valley will be one of the best spring break road trips you've ever been on.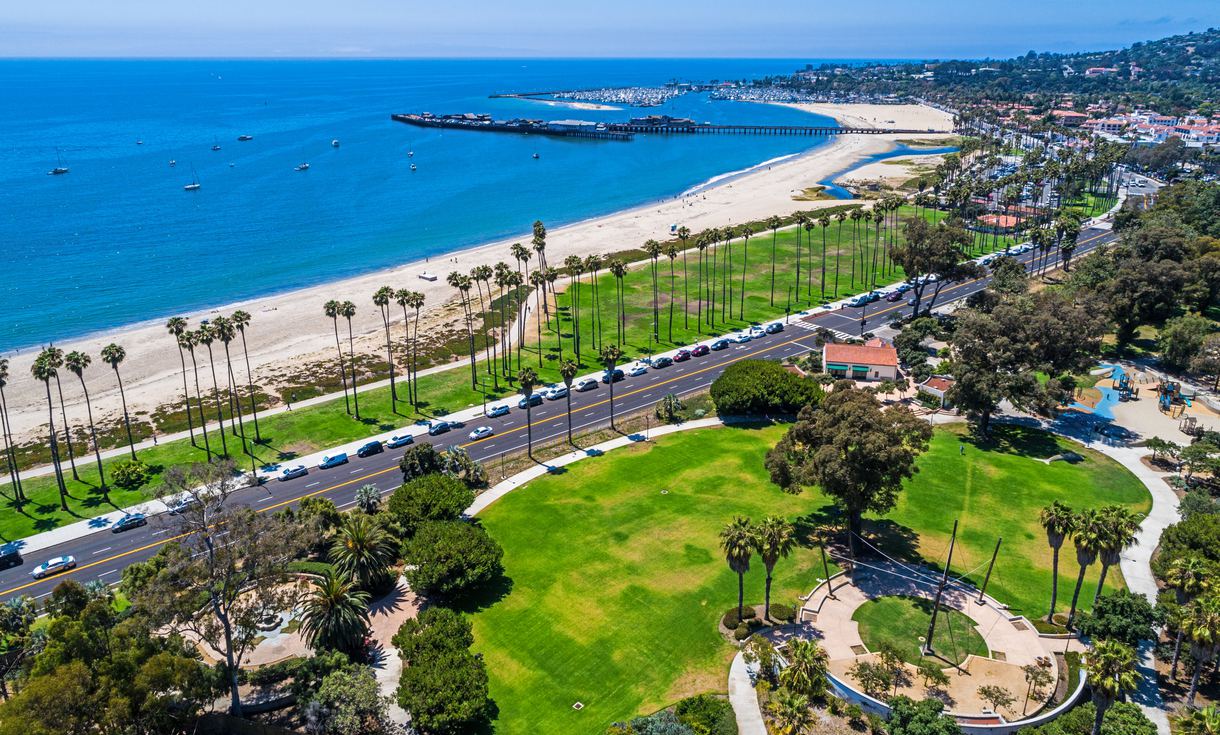 4. Santa Barbara
Pristine beaches, lush vineyards, and majestic mountains—Santa Barbara is a gorgeous locale that'll have you feeling like you've traveled to another world for your spring break road trip. Whether you want to have an active trip exploring the city, or spend your week relaxing by the beach, Santa Barbara is a fun weekend destination you can't go wrong with.
5. Lake Arrowhead
Aptly nicknamed "the Alps" of Southern California, Lake Arrowhead is a spring break road trip idea that should definitely be on your radar. Skiing, hiking, biking, fishing, and additional outdoor activities will fill your days with never-ending adventures—all while discovering a lake that's worth a spot on your spring itinerary. To end your action-packed trip on a high note, head to one of the many local spas for a rewarding experience that'll leave you feeling rejuvenated and refreshed.
6. Laguna Beach
Laguna Beach is an Orange County paradise that'll have you celebrating spring break the traditional way. Spend your days hanging out by the beach, chilling under the sun, and mingling with other spring breakers for a laid-back trip of a lifetime. If your favorite souvenirs to bring back home are a tan and new friends, then Laguna Beach is a California beach town that'll make you swoon.

Spring break road trip ideas for college students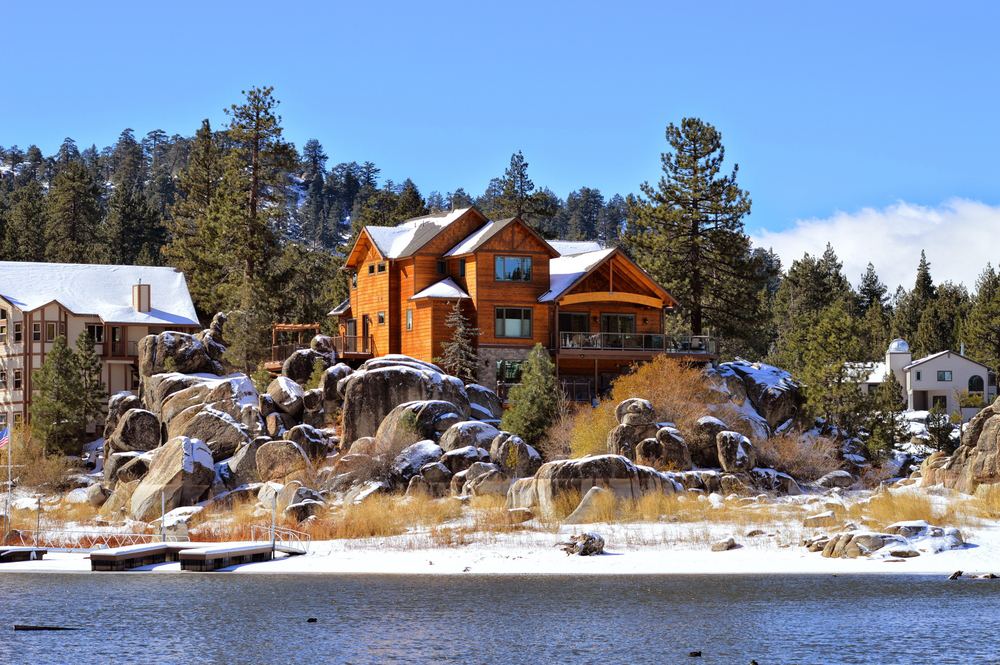 7. Big Bear
Renowned for being a spectacular skiing and snowboarding destination in the winter, Big Bear is just as fun (and way less crowded) during the spring and summer months. Nature lovers will be spoiled for choice here—there are endless opportunities for recreation amidst gorgeous surroundings. This small town packed with active adventures makes for a top spring break road trip idea for college students not yet ready to welcome the high temperatures of summer in the Golden State.
8. Joshua Tree National Park
The twisted trees, cactus forests, and large rock formations make Joshua Tree National Park one of the most magical places in California. Packed with hidden gems and natural wonders, this spring break road trip idea for college students is full of sporty activities. If mornings on the trails and evenings around a campfire sound like something you and your friends might enjoy, then Joshua Tree is a spot you'll definitely want to visit (and come back to again in the future).
9. Palm Springs
A getaway to Palm Springs is a quintessential SoCal adventure you have to embark on at least once in your life. Enjoy beating the heat by the pools, checking out the unique architecture, and discovering other cool free activities with your squad—you'll have a spring break trip you'll cherish forever. This colorful town is also abundant with gorgeous stops that make for great photo ops, so don't forget to bring your camera along if you want to up your IG game.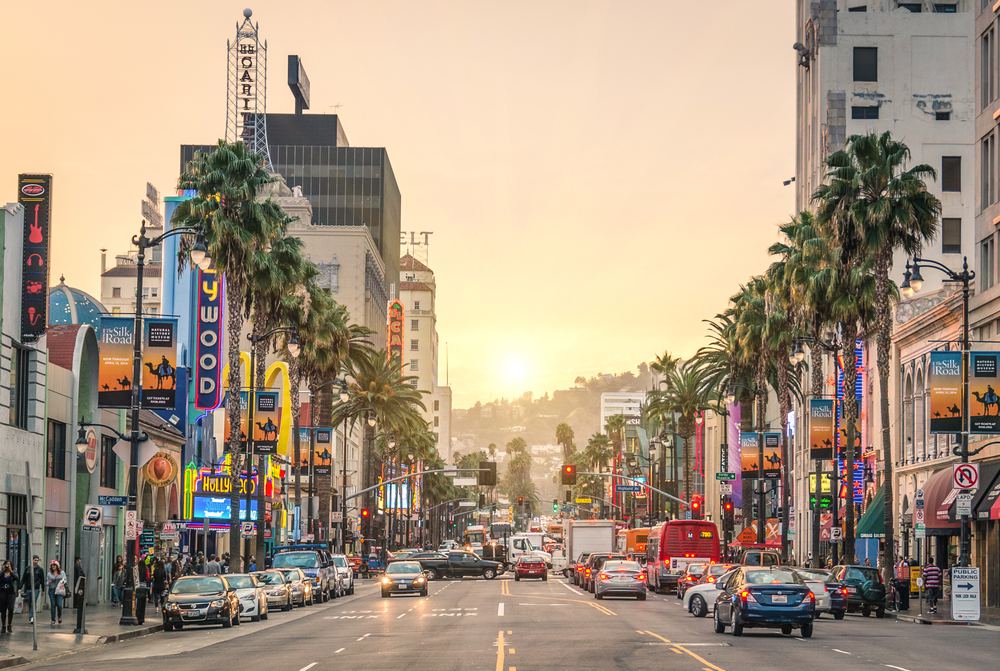 10.
Los Angeles
Glitz and glamour, tasty eateries, bustling nightlife, and college spring breakers everywhere—Los Angeles is a spring break road trip idea that's worth the hype. Explore the theme parks, stroll through the iconic L.A. streets, and hit the beaches to take advantage of the sunny skies while you're here. With an abundance of dining, shopping, and lodging options, you and your college friends will have a trip of a lifetime in L.A.
11. Big Sur
If natural beauty is something you value in a spring break road trip, then Big Sur should be high on your list of places to go. Embark on a scenic one-day drive along the coast, and you'll be greeted with dramatic seaside overlooks, waterfalls, amazing hiking and biking trails, and immaculate beaches for days. Also ideal for a long weekend getaway, Big Sur boasts a variety of lodging options for every budget. Whether you choose to camp at a state park or stay at a luxurious oceanfront hotel, a vacation in Big Sur is a spring break trip well-spent.
12.
San Francisco
Pier 39, Chinatown, Alcatraz, Golden Gate Park, and many more iconic sites make the City by the Bay a top-notch spring break road trip idea for college students. Whatever your interests are, there is a high possibility that S.F., with its various attractions, will keep you entertained all week long. And who knows? By the end of your trip, you might leave your heart in San Francisco and come back after graduation to call it your forever home.

Spring break road trip ideas for families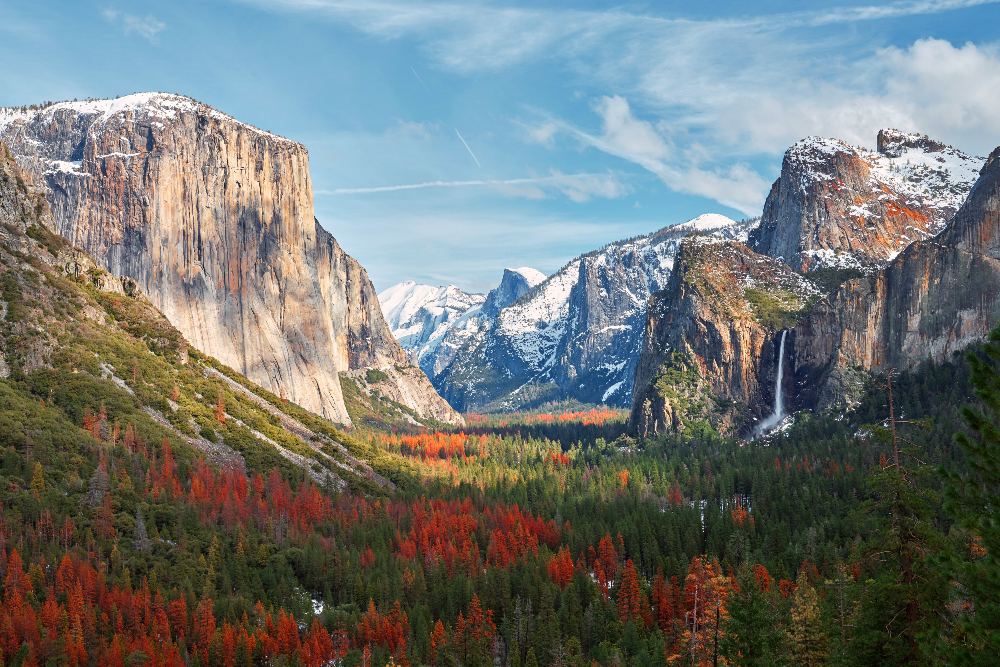 13. Yosemite National Park
A trip to Yosemite National Park is a good idea any time of year, but it is especially enjoyable when you visit during spring—the scenery is simply stunning and there are fewer crowds than in the summer months. There are many miles to explore here with your family, and the majestic sights scattered around the park will earn you a few oohs and aahs throughout the trip.
14. Carlsbad
Carlsbad is a foolproof spring break road trip idea for families, especially if you're traveling with little kids. Located roughly 30 miles away from San Diego, Carlsbad boasts seven miles of pristine beaches and the world-renowned Legoland. Roller coasters, arcades, and play areas galore—this Carlsbad amusement park alone deserves a spot on any family-friendly spring break road trips list. For a more mellow getaway, head to South Carlsbad State Beach for surfing, swimming, and sweeping views.
15. Anaheim
There isn't a kid in the world who doesn't dream of going on a trip to Disneyland, and that is exactly why this SoCal destination earns a spot on our best spring break road trips list. After getting your kids their desired dose of Disneyland rides (which, spoiler alert: is very high), you'll have a range of other Anaheim destinations to see that'll make your family-friendly spring break road trip a worthwhile one.

16. Huntington Beach
The fact that Huntington Beach is nicknamed "Surf City USA" should be enough indication of its fun and family-friendly nature. Book a room at one of the many top-rated seaside hotels, and you'll have long stretches of sandy beaches to enjoy, complete with great swells, volleyball courts, bonfire pits, and a pier spanning 1,850 feet in length.
17. San Diego
Last but not least is San Diego, a sun-soaked city jam-packed with activities and attractions that the entire family will love. Zoos, aquariums, miles of coastline, and a bustling downtown area make splashing around San Diego a great spring break road trip idea for families of all kinds. The key to not getting overwhelmed when visiting this SoCal destination is to plan your itinerary in advance; there are so many wonderful things to do here that you'll want to make the most of your stay.