By

California.com
September 10, 2020
As California mitigates health risks during the COVID-19 pandemic, some travel restrictions may remain in certain communities. Call the local and regional tourism offices to learn more about the restrictions in your intended destination. Thank you for reading, and stay safe.
Northern California boasts vast sandy beaches, lush forests, and marvelous architecture. The region is also brimming with opportunities for work, education, and recreational activities—there's a reason why many world-famous authors, musicians, actors, and tech titans hail from NorCal. It is a hub of innovation that is home to numerous prominent Californians such as writer Alice Walker, media magnate Mark Zuckerberg, and the late Robin Williams. (Even Yoda from Star Wars was created by NorCal's Lucasfilm.)
Living in Northern California also means mild weather and moderate temperatures most of the year, making it possible to enjoy the region's scenery and vibrant cities nearly any day of the week. So, whether you want to start a new adventure or need help deciding where to relocate in the state, these are the best cities to live in Northern California.
The Top Places to Live in Northern California

Median home price: $362,400
Median household income: $63,902
Population: 521,769
The mid-sized metropolitan city of Sacramento is among the most peaceful places to reside and is also on the list of the most affordable cities in Northern California.
The state capital is the perfect location for experiencing the change of seasons, exploring picturesque neighborhoods—such as Midtown, East Sacramento, and South Land Park—and savoring fresh California produce at the local farmers markets. With wide rivers and glimmering lakes, Sacramento offers its residents ample opportunities to enjoy boating, fishing, rafting, hiking, and other water sports.
There's also a number of major Sacramento-based employers, including Sutter Health and Blue Diamond. The greatest employment opportunities in Sacramento are found in the technology, healthcare, and government sectors.
San Francisco

Median home price: $1,009,500
Median household income: $104,552
Population: 896,047
A booming economy, rich history, and foodie culture is just the starting point of your life in San Francisco. There's no doubt that the city's one of the most desired places to live in Northern California. The iconic landmarks and urbanscape make it the ideal backdrop for many movie scenes, too. Living in San Francisco has more benefits than we can list; the only downside is that S.F. is consistently on the list of the most expensive cities in California and in the U.S.
However, the "City by the Bay" has well-paying job opportunities in the fast-growing tech industry and one of the highest median household incomes in the nation. San Francisco is also home to several top-rated colleges and universities, such as the University of San Francisco, San Francisco State University, University of California San Francisco, and the City College of San Francisco.
The scenic nature of the Bay Area—especially places like Muir Woods, Mount Tamalpais, and Marin County—calls for fun and adventurous outdoor activities, while the vast range of niche eateries makes the city a magnet for food lovers. You can dine at several Michelin-starred restaurants or enjoy laid-back gourmet meals at top brunch eateries like Eight Am.
Tahoe City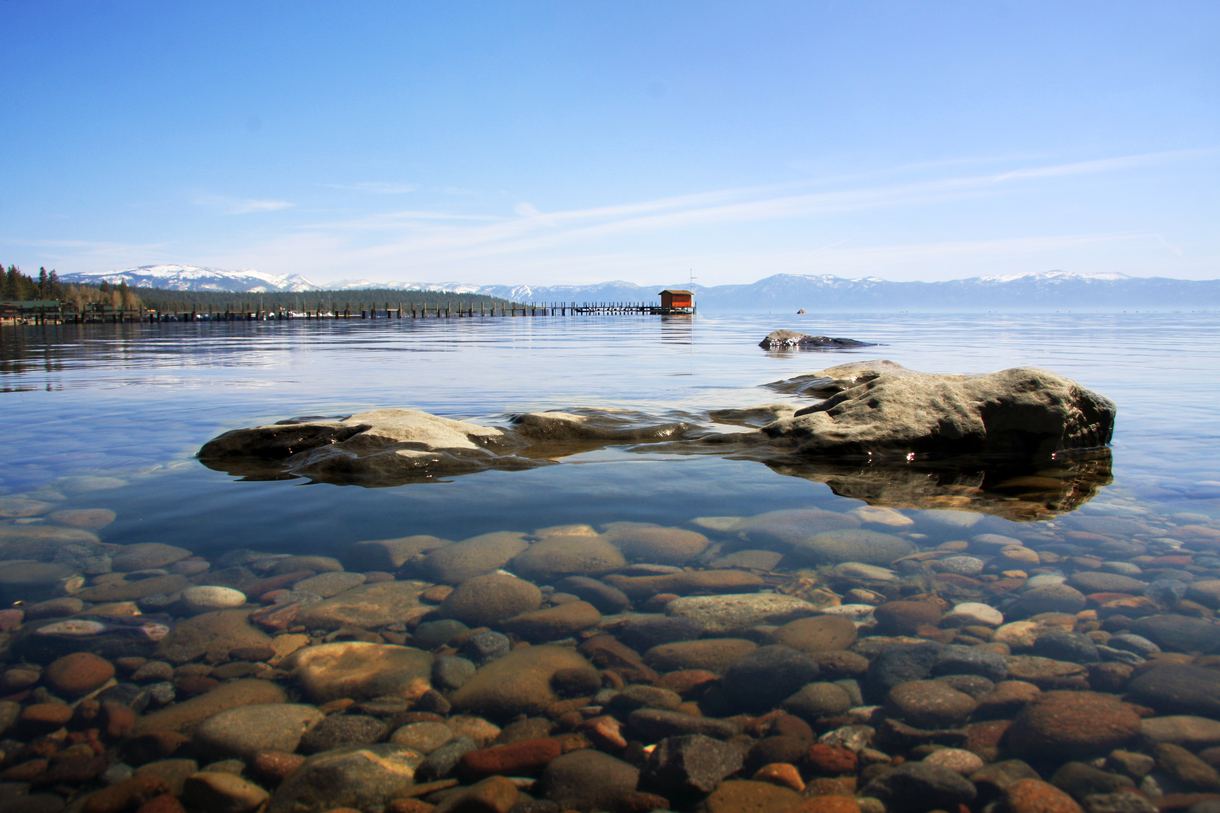 Median home price: $883,479
Median household income: $48,653
Population: 22,197
The incomparable beauty of Tahoe City makes it one of the best Northern California towns to live in and among the most underrated small towns near Lake Tahoe. With the shimmering lake on one side and the rugged mountainous terrain on the other, Tahoe City offers breathtaking views from every vantage point.
Immerse yourself in the mountain town's fresh, authentic atmosphere, and envision yourself joining Tahoe's tight-knit community of hikers and adventurers. The eco-conscious small town also boasts a low crime rate and minimal traffic.
Life in Tahoe City can be as diverse and exciting as you'd like. Go to the movies, see concerts on the beach, indulge in a spa day, or take scenic hikes to satisfy your wanderlust. Thanks to endless activities attracting tourists and locals alike, the Lake Tahoe area is among the best places in California to host an Airbnb.
Eureka

Median home price: $303,638
Median household income: $77,625
Population: 26,938
Located in Humboldt County, Eureka is a quirky North Coast town with cozy coffee shops, idyllic parks, and excellent public schools. With several scenic rivers coursing across its coastal redwood forests, Eureka is just the place for nature lovers.
The Old Town district features over 200 Victorian houses, the most ornate of which is the Carson Mansion, a famous local landmark. Sequoia Park Zoo is home to unusual and colorful bird species as well as rare or endangered animals like red pandas. Stroll through the adjacent Sequoia Park and meander through old-growth forests. Aside from its family-friendly attractions, Eureka also offers fantastic schools.
Ferndale

Median home price: $401,985
Median household income: $49,750
Population: 1,366
Ferndale, one of the best affordable cities in Northern California, offers you the charm of residing in a small, tranquil town. Ferndale's blissful Mediterranean climate makes it enjoyable year-round. The town's economy relies heavily on ranching, agricultural support, and retail. Back in 2013, the California Employment Development Department identified Ferndale as a town with the second-lowest unemployment rate.
Also known as "Cream City," Ferndale still showcases dozens of well-preserved Victorian storefronts and homes along Main Street; many of these buildings date back to the 1880s. The town is also registered as a California Historical Landmark due to its well-preserved architecture—the Ferndale Main Street Historic District and the Fern Cottage Historic District are listed on the National Register of Historic Places, too.
Head to Ferndale to soak in the wisdom of the nearby redwood trees and quaint towns that appear along NorCal's windy roads. You might just find your forever home here.
Chico

Median home price: $388,566
Median household income: $47,359
Population: 103,301
Chico may be best known for being home to Chico State, but it offers much more than that, making it one of the best college towns to live in. As insiders know, Chico has a plethora of attractions such as Bidwell Mansion State Historic Park, numerous woodland trails, and fascinating museums—plus, major cities like San Francisco and Sacramento are a short drive away. Home prices in Chico are affordable, too, and it's the perfect place to move with your family, given the low crime rate and a strong sense of community.