By

Rebecca Siggers
Guest Writer
October 24, 2020
As California mitigates health risks during the COVID-19 pandemic, some travel restrictions may remain in certain communities. Call the local and regional tourism offices to learn more about the restrictions in your intended destination. Thank you for reading, and stay safe.
A coveted vacation destination worldwide, California is full of palm-lined beaches, scenic parks, vibrant towns, and awe-inspiring monuments—not to mention pleasant year-round weather and outstanding culinary hubs. Whether you're an adrenaline junkie, a nature lover, or simply a wanderer, the Golden State offers something to all; there's no shortage of lovely places to visit here. As we all look forward to future trips in the upcoming (and hopefully better) year, these are the top destinations in California to add to your bucket list.
1. Los Angeles

Rightly nicknamed "La La Land," Los Angeles, home to Hollywood, oozes glamour, boasts endless attractions, and offers lip-smacking cuisine (particularly, insanely delicious tacos). If you're looking to make the most of your time in L.A., spend a few days exploring the top destinations, including the famous Disneyland Park, especially if you're traveling with kids. Head to Beverly Hills to walk down the upscale Rodeo Drive and admire the 20th-century Greystone Mansion. Movie buffs will certainly enjoy touring the Warner Bros. Studio and visiting all the famous film locations.
2. San Francisco

Brimming with vibrancy, stunning scenery, unique attractions, and Michelin-starred restaurants, San Francisco has plenty to offer visitors. Experience walking across the "International Orange"–hued, 1.7-mile-long Golden Gate Bridge. The scenic vistas from this world-famous landmark will take your breath away. If you want to see historic piers and watch sea lions, head straight to Fisherman's Wharf, the city's most popular waterfront community. Then, take a ferry to Alcatraz Island, a craggy, 22-acre island with sweeping views, a prominent lighthouse, and a fascinating past.
3. Yosemite National Park

Spanning roughly 750,000 acres, Yosemite National Park is full of impressive natural wonders. Yosemite Valley, the park's most-frequented natural site, offers spectacular views of towering granite rock formations such as El Capitan. Who wouldn't enjoy driving through the large and scenic park teeming with flora and fauna? If you plan on renting a vehicle for your national park road trip, make sure it's equipped with a roof rack basket so you can easily carry additional items and any camping gear.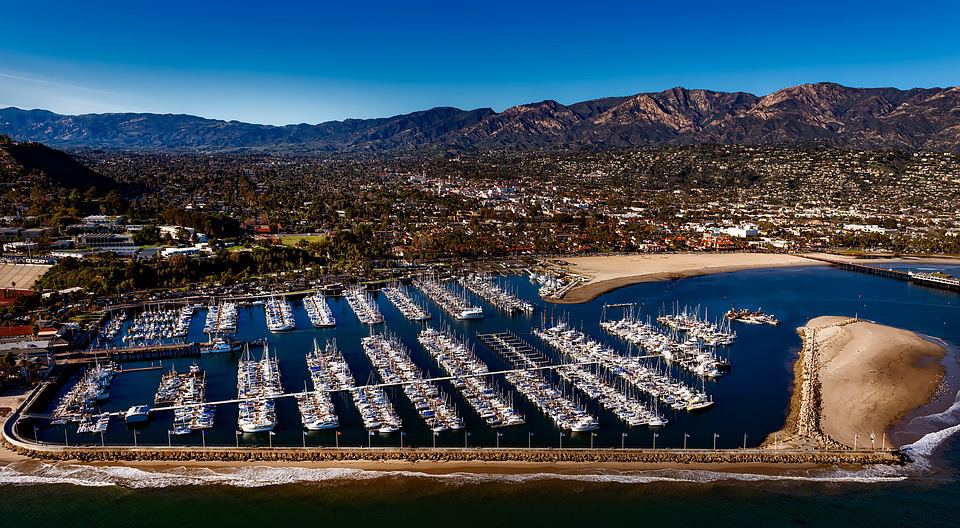 One of the state's seaside gems, Santa Barbara boasts miles of stunning sandy coastline. Also known as the "American Riviera," this vibrant city is home to many celebrities, and for good reason. Explore beautiful Santa Barbara and take in the unparalleled scenery by renting a bicycle and pedaling along the waterfront. Don't miss the local favorite Butterfly Beach, the Funk Zone—a lively hub for shopping, arts, and dining—and the fresh seafood at the restaurants overlooking the shimmering waters.
5. Palm Springs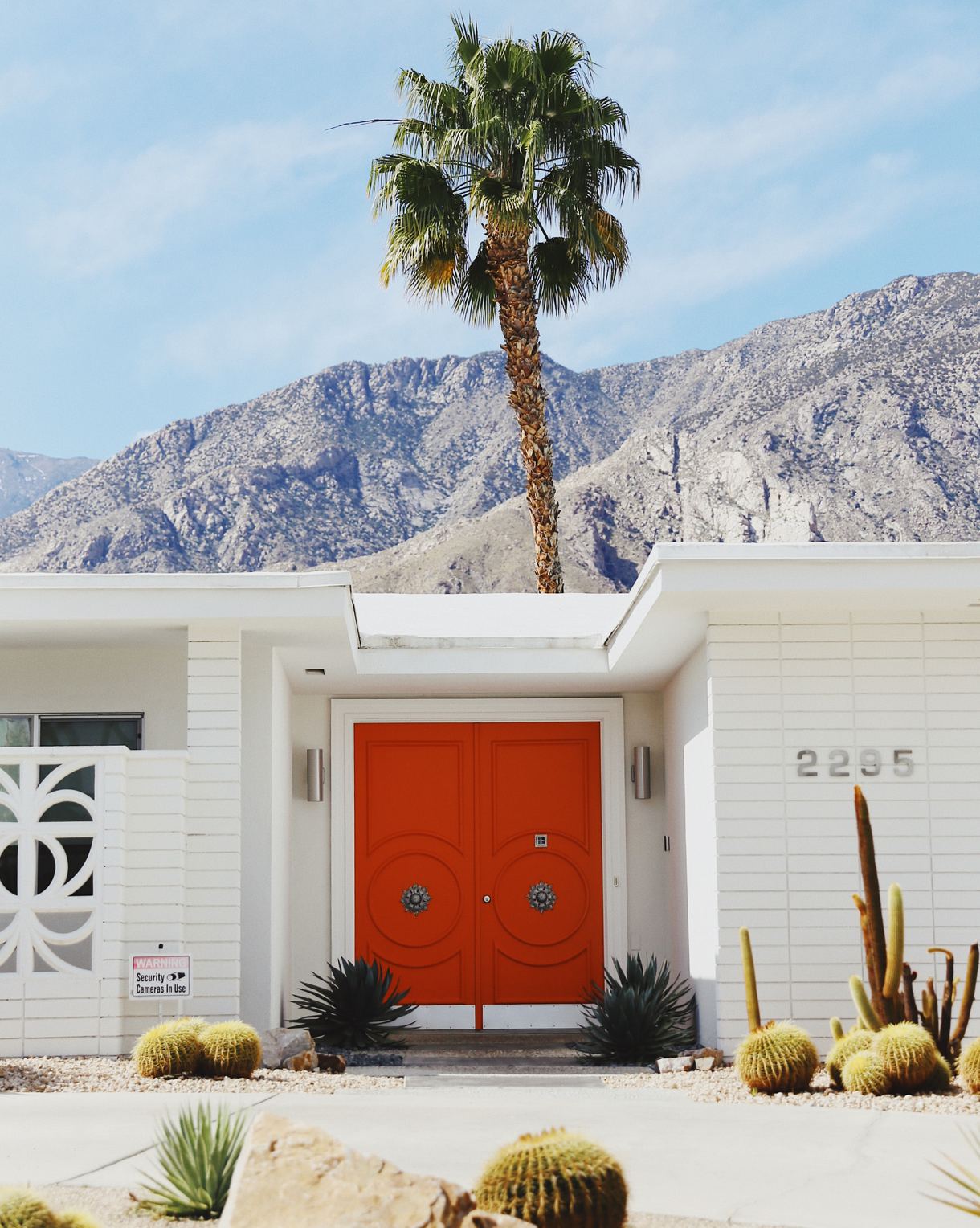 This waterfront city offers surf-friendly shorelines, cultural attractions, and an innovative dining scene. Visit Pacific Beach (which the locals call "P.B."), a popular neighborhood known for its bustling restaurant and nightlife scenes. The historic Gaslamp Quarter in downtown San Diego is another can't-miss stop. When you're not exploring the neighborhoods, lounging on the shores of San Diego's beautiful beaches, or enjoying scenic hikes, spend some time at the 1,200-acre Balboa Park, which houses several museums, theaters, and walking paths.
7. Lake Tahoe

A bucket-list destination, Lake Tahoe is famed for its spectacular, crystal-clear waters surrounded by majestic peaks and looming trees. What's more, charming towns dot the lake's shoreline and offer plenty of family-run inns and eateries. If you're visiting Tahoe during summer, pedal along paved bike paths and hike through the dreamy landscape. You'll also love exploring Desolation Wilderness, an alpine forest valley with glacial lakes and granite peaks.
8. Mendocino

Perched atop coastal cliffs, Mendocino is an infinitely romantic escape for lovestruck couples offering endless outdoor adventures, spectacular beaches, and cozy inns. Explore Mendocino's quaint downtown and picturesque landscapes with your sweetheart, making sure to hike along the fern-laden forest trails of Van Damme State Park as well as the breathtaking seaside crags. You can also kayak past fascinating sea caves, ride through the surrounding hills on horseback, and have a bonfire by the shore.
9. Mammoth Lakes

Mammoth Lakes is a picturesque destination year-round, offering enviable ski slopes, hot springs, and innumerable trails. But winter might be the most majestic time to visit. Come winter, this mountain town's distinctive summit, Mammoth Mountain, receives more than 30 feet of snow! So, look forward to skiing down Mammoth Lakes' epic slopes. You can also relax in an open-air hot tub at Benton Hot Springs and try an after-dark adventure such as sled surfing at Woolly's Tube Park.
10. Napa Valley

Why not take an exceptionally beautiful trip to California's most famous Wine Country region for exceptional wining and dining? Napa Valley is the leading wine destination worldwide for a reason. Admire the rolling vineyards surrounded by majestic mountains and savor cuisine by some of the best chefs in the country. If you're traveling with kids, there are plenty of things to do in the Napa Valley that don't involve drinking; visit museums, take a train ride, and enjoy the great outdoors.